A square is always a rectangle, but a rectangle isn't always a square. Similarly, mobile-first web design is always responsive, but responsive web design isn't always mobile-first.
According to Statista, there were 4.32 billion mobile internet users worldwide in 2021, and that number is only growing throughout 2022.
So what does this mean for your website? Nowadays, a beautifully designed website that looks flawless on a desktop is nowhere near enough. To accommodate all traffic that comes through via phones and tablets, your website's user experience needs to be mobile-friendly.
There are typically two approaches for improving mobile UX, responsive design and mobile design. But we are here to tell you that the two are not mutually exclusive and mobile-first design includes aspects beyond responsive techniques.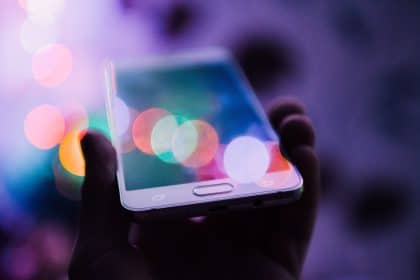 Responsive web design is a popular design approach that allows web pages to render well across different devices and screen sizes. Responsive websites detect the type of device a user is browsing on and automatically adjusts the layout to work for that device's viewport. The result of responsive design is a smooth navigation experience regardless of the size or type of device.
A responsive design is especially important for improving the mobile experience because it minimizes the user's need to zoom, pan, or scroll. This is typically achieved by using advanced breakpoint control and using CSS to resize images.
Having a responsive website is a great step toward ensuring a positive mobile browsing experience, but it doesn't stop there.
Mobile-first web design is more than responsive design.
Although sometimes used interchangeably, a responsive website doesn't automatically make it mobile-first. There are actually several distinguishing factors of mobile-first and responsive design.
Mobile-first is a strategy where the original design is created with mobile devices in mind, usually beginning with the smallest screen size. This technical approach is based on the concept of progressive advancement. This means the designer begins by creating with mobile screens and then later adapts the content to larger screen sizes.
Designing the mobile version of a website first forces you to work under the rather strict screen size and bandwidth constrictions, which puts the focus on your biggest strengths and cuts away the fluff. Mobile-first websites are typically content-focused, practically designed, and neat.
In other words, a responsive site is reactive, meaning that it shifts content to fit different device sizes but doesn't actually prioritize UX on those devices. On the other hand, mobile-first design is a proactive approach because it prioritizes mobile experience to improve mobile UX.
Mobile-First Web Design Techniques
Prioritize Page Content
Keeping your content lean and to the point is an important aspect of mobile-first web design. Designers must understand that content is key, and when there are space restrictions on screen sizes, designers need to ensure that the most important elements are displayed effectively.
Intuitive Navigation
When it comes to delivering a clean user experience on a mobile device, intuitive navigation is of the utmost importance. Web designers should leverage innovative features like navigation drawers to display secondary elements.
Avoid Popups
As we mentioned before, mobile devices have space constraints, and nobody likes to be bombarded with sudden popups or flashy advertisements that take up the whole screen. With mobile-first web design, the designer should only focus on what's important for the users.
Conclusion
The increasing number of internet users worldwide has shifted from desktop to mobile devices, and this is only expected to keep growing. With this in mind, it only makes sense for designers to develop their websites with mobile at the forefront of their minds.
While responsive web design will yield positive results, mobile-first is quickly becoming the preferred approach as a user's first experience with your website is likely to be through a mobile device.