A multi-channel marketing plan is an essential tool for driving donations to your organization. By using a combination of email, social media, and direct mail, you can reach a wider audience and increase your chances of making a successful appeal.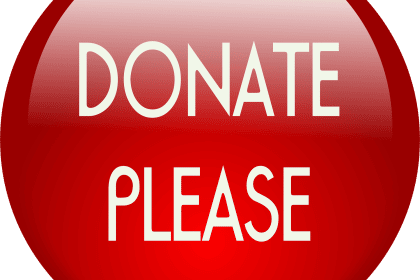 5 Steps to Greater Donations with a Multi-channel marketing plan
1. Define your goals
What do you hope to accomplish with your campaign? Do you want to increase donations by 10%? 20%? 30%? Be specific in your goals so that you can measure your success. Set realistic and achievable goals. Without defined goals, it can be difficult to measure the success of your campaign and determine whether or not it is meeting the needs of your organization.
There are a few factors to consider when setting goals for your donation campaign:
The amount of money you hope to raise
The number of donations you hope to receive
The types of donations you are seeking (monetary, in-kind, etc.)
The timeframe in which you plan to run your campaign
Once you have considered these factors, you can start to set specific goals for your multi-channel marketing campaign. For example, if you are hoping to raise $10,000 in three months, your goal might be to raise an average of $333 per day. Or, if you are hoping to receive 100 donations in total, your goal might be to receive 10 donations per week.
What did your last campaign yield? Will you be doing anything different this time that would make a difference? Have you gained access to more emails, have your social media followers increased?
Your goals should be realistic and achievable. Trying to accomplish too much can set your campaign up for failure.
2. Identify your target audience
Who do you want to reach with your campaign? What is their age, gender, location, and income level? The more specific you can be, the better.
There are a few key things to keep in mind when identifying your target audience:
Who is most likely to be interested in your cause or project?
What is their level of interest?
How can you best reach them?
In order to be successful in a multi-channel marketing strategy, you need to make sure that you are targeting your audience across all channels. You'll need to have a clear understanding of who your target audience is and what they want so that you can create content and campaigns that will resonate with them.
One of the best ways to understand your target audience is to create buyer personas. These are fictional characters that represent your ideal customers.
It's also important to consider how you will reach your target audience across all channels. For example, if you're trying to reach millennials, then you need to make sure that your content is available on mobile devices. This means creating responsive website design and using social media platforms such as Snapchat and Instagram.
3. Choose your channels
There are a number of ways to reach your potential donors, and the best method will vary depending on your target audience. The most important thing is to identify the channels that will best allow you to reach your target audience and craft your message accordingly.
Some potential channels for reaching your fundraising target audience include:
Personal emails
Social media messages
Grant proposals
Donation websites or crowdfunding campaigns
Advertising (online, print, television, radio)
Personalized letters or postcards
Phone calls
Events (galas, luncheons, parties)
The best way to determine which channels will work best for you is to test out a few different options and see what produces the most results. Try using a mix of personal and formal channels and be sure to tailor your message to each one. With a little experimentation, you'll be able to find the perfect mix of channels for reaching your fundraising goals.
4. Create compelling content
Your content should be attention-grabbing and persuasive. It should also be clear and concise so that people can easily understand it.
Fundraising is the process of soliciting and collecting donations from individuals, businesses, foundations, and other organizations. It can be done through a variety of methods, including special events, direct mail appeals, online giving, and grant writing.
No matter what method you use, the key to successful fundraising is creating compelling content that tells your organization's story in a way that resonates with potential donors. Your content needs to be clear, concise, and persuasive. It should explain why your organization is important and how donations will be used to further its mission.
SEO Content
Content for search engine optimization is usually the first kind of content people think of, so that is where we will start. From web pages to blog posts, SEO content aims to show up in the search results for relevant keywords.
SEO is useful for reaching new and wider audiences. However, when it comes to SEO, you have to be realistic about your goals.
The more popular a keyword is, the harder it will be for your content to rank higher. If your nonprofit exists in a crowded segment, you will always be competing against some of the largest organizations for clicks and donations.
Also, popular search terms will attract more visitors outside of your ideal donor persona. These visitors might read your content but are more unlikely to donate to your organization.
When trying to navigate SEO as a nonprofit, it's important to choose your target keywords very carefully. Try to find search terms that are more niche but still relevant.
Social Media
Get the most out of your video and written content by sharing it where you know your audience is. When you have the right strategy set up, social media is a great opportunity to reach new audiences and engage with your existing ones.
Not only can you use social media to share blog posts and videos, but also posting interactive content, like polls and surveys is a great opportunity to connect with your audience while also gaining valuable insights into your existing following.
Thought Leadership
The most successful content marketing strategies contain interactive elements. Along with engaging your audience, it also encourages them to contribute their own insights and ideas. This not only enriches your content but also empowers your viewers.
Digital storytelling allows you to start an educated discussion and collect responses conveniently through social media conversations or comments.
Video Content
Video is now the most popular content format on the internet, with 2,240.03 million users YouTube users in 2021.
This popularity extends to content marketing for nonprofits, including live streams, interviews, short videos, and documentaries. Your video can stand alone or help to supplement your other media. This could be something like a quick introduction to a longer article.
5. Test and refine your campaign
Don't launch your campaign without first testing it on a small group of people. This will help you fine-tune your message and make sure that everything is working as planned.
Test results are essential in a multi-channel marketing campaign because they provide valuable feedback about what is and isn't working. By analyzing test results, you can fine-tune your campaign to ensure that it is as effective as possible.
There are a few different ways to go about conducting tests in a multi-channel marketing campaign. One option is to create two versions of your materials (such as an email or landing page) and then send half of your audience one version and the other half the other version. This is known as an A/B test.
Another option is to create several versions of your materials and then send each version to a different segment of your audience. This approach allows you to see how different segments respond to different messages.
Once you've collected the data from your tests, it's time to analyze the results. Look at how many people responded to each version of your materials and compare the results. This will help you determine which version is more effective and should be used in your future campaigns.
With a well-executed multi-channel marketing plan, you can significantly increase donations to your organization. By following these tips, you can create a campaign that will reach a wide audience and have a lasting impact. Need help, contact New Target.