Does your store have more than one potential audience, or do you have a diverse set of products?
Your ice cream truck has been circling the neighborhood selling ice cream but you also want to branch out into beer and wine. It seems a bit untidy to sell both out of the same truck so perhaps a separate truck for the adults is in order. With a different jingle too, obviously.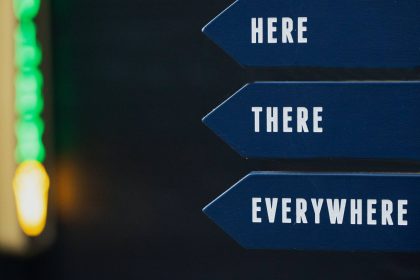 In the ecommerce world, things can get as untidy rapidly. With the ability to sell a diverse set of goods and services to an equally diverse group of people, having a separate website for each cleans up the picture for everyone.
And, if all those websites can be controlled by a single platform and all that data flows into one depository, well that's a great solution.
Imagine an apparel manufacturer whose umbrella includes different brands each with distinct qualities that cater to different demographics. Now imagine how chaotic and disorganized it will be if the manufacturer had to display the products of all their brands on a single website; sweats next to tuxedos next to jammies.  
The simple solution is to create separate websites for each of these brands and then manage them from a master portal.  
A multi-store ecommerce platform allows you to manage multiple stores from a single platform and personalize each of them for their particular audience.
One of the biggest issues that either ensures sales or loses them is website navigation and speed. By simplifying your interface and keeping it slimmed down to promote a section of your overall catalog to a sub-section of your client base, you can ensure simple navigation and lightning speeds.
And with the use of a multi-store shopping cart, you can manage your multiple stores in one single admin panel, logging into one account and setting anything you want for each of your stores in the administrative area.
Having multiple storefronts gives you the opportunity to create niche web stores that are event- or promotion-specific. Your nonprofit might want to hold a variety of events around the country. The nature and core audience will differ. Each one can be given its own website that appeals to that region and demographic.
When the link between your social media channels and your website is made, your new friend doesn't have to wander through a bunch of events that are not in their city but gets straight to the one that she's interested in.
You can effectively segregate your customers and optimize for search engines that are specific to those audiences rather than trying to rely upon a one-size-fits-all strategy.  
The world of ecommerce is getting buyer-specific because that's what the buyers are responding to. Personalization is the new normal. And that's key when you are trying to manage multiple business models like business-to-business (B2B) as well as a business-to-consumer (B2C).  
Because the users and products are so different, this is not possible through a single website. So, two separate websites are created for these business models. Now business owners can create a customer-centric shopping experience through a B2C store and offer bulk orders for retail customers on the B2B store. 
By opening web stores that are geolocation-based, you can provide a local shopping experience for all your global customers. An obvious direction to go is to our neighbors north and south. And yet our Mexican friends and Canadian friends have vast differences and one website store cannot serve them both as they ought. You'd have to account for different languages and currency just for starters.
But with multiple stories, you can create a Spanish language store for the Mexican customers and price everything in pesos and offer goods that are more popular in a warm climate (for instance) than in the frozen tundra of Canada.  
With the assistance of multi-store ecommerce solutions, you can launch and manage multiple ecommerce stores using a single platform. They will allow you to:
Create and manage multiple product catalogs
Handle complex pricing
Allow for multi-warehouse shipping
Manage your products, orders, data, and reports from one login
Market multiple brands and products to customers in different areas with different price points
Update your product info and pricing from a single database
Share your inventory across multiple stores
Customize shipping for each store