The unsung hero of online advertising is Google Merchant Center. It's used by many marketers, although it's rarely mentioned when they outline their marketing strategy. However, don't be deceived. Every effective Google Shopping campaign can be credited to the functions of Google Merchant Center.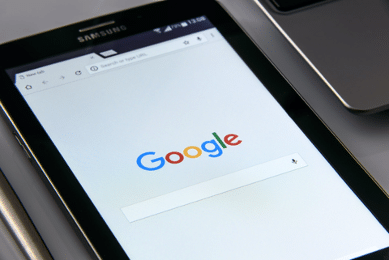 What is Google Merchant Center?
Google Merchant Center debuted alongside Google Shopping in 2010. It's a digital platform for creating Shopping ads for Google, YouTube, and other Google partner sites.
Its primary role is to facilitate merchants to upload and update product information. The product information includes important descriptions like pricing and availability. The new information appears in relevant Google Shopping advertising and search queries.
What You Need to Register
Creating a Google Merchant Center (GMC) account is a multi-step process due to its integration with so many other Google ventures:
1. You must have at least one Google account, though Google Merchant Center can be configured to allow numerous logins.
2. A Google My Business verified website and business, which requires following various Google guidelines, including offering a valid physical address, phone number, technical support, and a secure checkout process.
3. Complete product information, such as pricing, availability, and shipping information, in a Google-friendly format, such as TXT or XML files produced from Excel spreadsheets. You can also import product data from an existing e-commerce platform in some circumstances.
4. Ecommerce platform integration to sync all data necessary by GMC.
How Can It Help Me?
Shopping Ads Campaigns
The first step in getting your products featured in Google Shopping Ads campaigns is to sign up for Google Merchant Center. You can change your inventory at any time, ensuring that shoppers see the most up-to-date information in your advertisements.
Product Reviews
Product reviews are integrated into your listings, and the product's star ratings are displayed beside them. Placement preference is given to 4.5- and 5-star products.
Dynamic Remarketing
Shoppers aren't always quick to make a purchase. Dynamic remarketing ads use information from your Merchant Center feed to show consumers products they've already looked at on your website. You may also use customized messages to help them remember your product and ultimately close more sales.
Google Analytics Support
If you already use Google Analytics, you can create a Custom Segment for Google Merchant Center hits so you can keep their statistics separate from other hits.
Google Local Search Integration
Listings can also include geographical tagging so buyers can be directed to local nearby stores.
What If My Account Gets Suspended?
Google workers review your Google Merchant Center account regularly to ensure that every user gets the best possible experience. If some of your products are found to be in violation of Google Shopping policy for any reason, you'll receive an email warning and a week to correct the problem. Your Shopping ads will run as usual during this week-long warning period (unless they contain something truly offensive).
You'll be all set if you fix all of the violations by the conclusion of the warning period. If any of them are not resolved, your Google Merchant Center will be suspended, and none of your products will be eligible for Shopping advertisements, even if they are unrelated to the violations.
Don't panic if you find yourself in this not-so-unusual situation. Reactivating your Google Merchant Center account is a rather simple procedure.
First and foremost: Fix the problems that caused your account to be suspended. There's no way around it: you won't be able to advertise on Google Shopping until all of the issues are rectified. After that, manually seek a review from the Google team. You'll be back in business if they evaluate your account and discover no issues. If you're still in violation, you'll have one more chance to request a review before entering the cool-down period, which lasts a week and disables the "Request Review" option.
Now let's talk about some common errors and how to fix and avoid them to ensure your Google Merchant Center account remains in good standing.
Common Errors and Fixes
Irregular Pricing and Product Availability
Providing prices and availability of products that differ from the actual prices of the products will cause issues; if Google detects any differences in the price of the product when performing their periodic check, an error will be triggered. When adding a sale product to the Google Merchant Center, merchants adjust the product's actual price rather than the sale price, resulting in an unwanted error in the Google Merchant Center.
To prevent this issue, the user should create a separate sheet for the discounted products, fetch from that sheet, and then fetch from the original Google sheet once the sale period has ended. When there is a discount or promotion, the merchant should adjust the sale price rather than the product's actual price. When adding a sale price, make sure these three fields are correct:
Sale Price

Sale Start Date

Sale End Date
Wrong Category Names or No Google Categories
The number of product categories available in Google Merchant Center is limited. An error will be raised if you give no category or the improper category name for your products when adding them to the feed. The product categories must always correspond to the Google Merchant Center's categories.
So, when filling up the 'google product category' field, make sure you apply Google's taxonomy. In 'product type,' you will still be able to use your categories.
Incorrect Identifiers or No Unique Identifiers
Google Merchant Center mandates that products have a unique identifier, which GTIN handles in the United States and most other countries. Merchants must give their items' GTINs to a valid entry in the feed. Non-custom-made products must be labeled with the company's name. When GTIN isn't applicable or required by a product, MPN is typically used.
Incorrect Titles, Descriptions, and Images
Because Google values data, correct product titles, descriptions, and images are critical since these features are utilized to match products to consumers' search queries. These features must adhere to editorial guidelines, and you can target products based on keywords, just like Google Adwords. Google chooses the terms that appear in the search query to show your product in shopping advertisements. To show specific products on search queries, Google's algorithm focuses mostly on product title and description.
As an advertiser, you must follow the Google Merchant Center editorial guidelines; look at them carefully to make sure all your titles and descriptions comply with them.
Targeting Multiple Countries With One Domain
Using the same data feed for multiple countries causes issues because each data feed must be localized. For example, prices must be in the local currency, and descriptions must be in the local language.
So, don't target multiple countries with a single domain; instead, purchase many domains and then target each country separately with each domain.