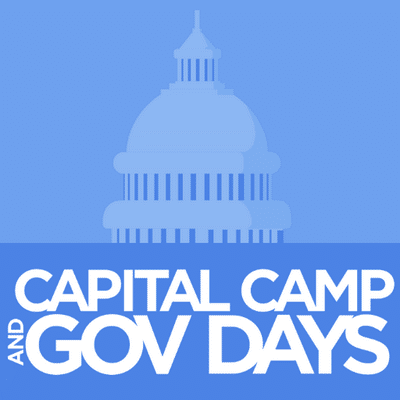 New Target's Drupalista developers and project managers will be presenting five informational sessions at Drupal CapitalCamp / GovDays this July 30 – August 1 at the National Institutes of Health campus in Bethesda, MD. As a gold sponsor this year, we are especially enthusiastic to be speaking in so many sessions and sharing our Drupal experience with other attendees.
Our colleague's sessions include the following: 
·         Sarat and Jorge presenting on Advanced Drupal Views
In this session, attendees will be guided through the process of creating advanced Views for their Drupal websites from two highly experienced developers. This session is going to focus on real world topics and not theory. If you're interested in getting your hands dirty and have been working with Views regularly, this is the session for you.
·         Patrick and Pedja presenting on Intermediate Content Management in Drupal
Are you trapped in the WYSIWYG editor or are you using the advanced capabilities available to you within Drupal? In this session we're going to move beyond the editor interface to discuss how to create editorial workflows using Workbench, SEO features, Taxonomy, Rules, Roles, Blocks and Content Types to produce meaningful and impactful content.
·         Pedja and Kevin presenting on Drupal and Solr Search
In this session, attendees will learn how to set up and integrate Drupal with the Apache Solr search engine. We'll discuss advanced Solr setup, inclusion of advanced facets, and other advanced elements that create a great search experience on Drupal/Solr websites. We will also discuss the advantages of using additional tools, such as Tika, with Solr to improve performance and to index documents like PDFs.
·         Danielle presenting on usability and incorporating persuasion and emotion into user experience
While color contrast, content grouping, and readability standards and best practices are still important in order to create a usable website, users are looking to be persuaded as to why they should visit or stay on a site. In this session, you will learn how to tap into a site visitor's emotions and get them to stay on your site. In this session, we'll focus on creating compelling content and messaging, limiting calls to action per page, focusing your user's attention, creating a content hierarchy and make your site's goals obvious, and making a strong visual impact.
·         Haylie and Becky presenting "Putting Lipstick on a Pig:  Why Great Design Can't Help Bad Content"
This session will focus on creating a great user experience by communicating clearly. No amount of trendy design or interactive smoke and mirrors will help you create a great user experience if you don't have good content. But what is good content and how can you use Drupal to help you create it? We'll answer this question and discuss how you can overcome institutional bias in your decision-making, overcome fear when it comes to putting a messaging stake in the ground, and more. 
Register for CapitalCamp today and join us to learn more about web integration, usability, and enterprise level web projects.