New Target has launched the new, redesigned website for the National Health Council (NHC).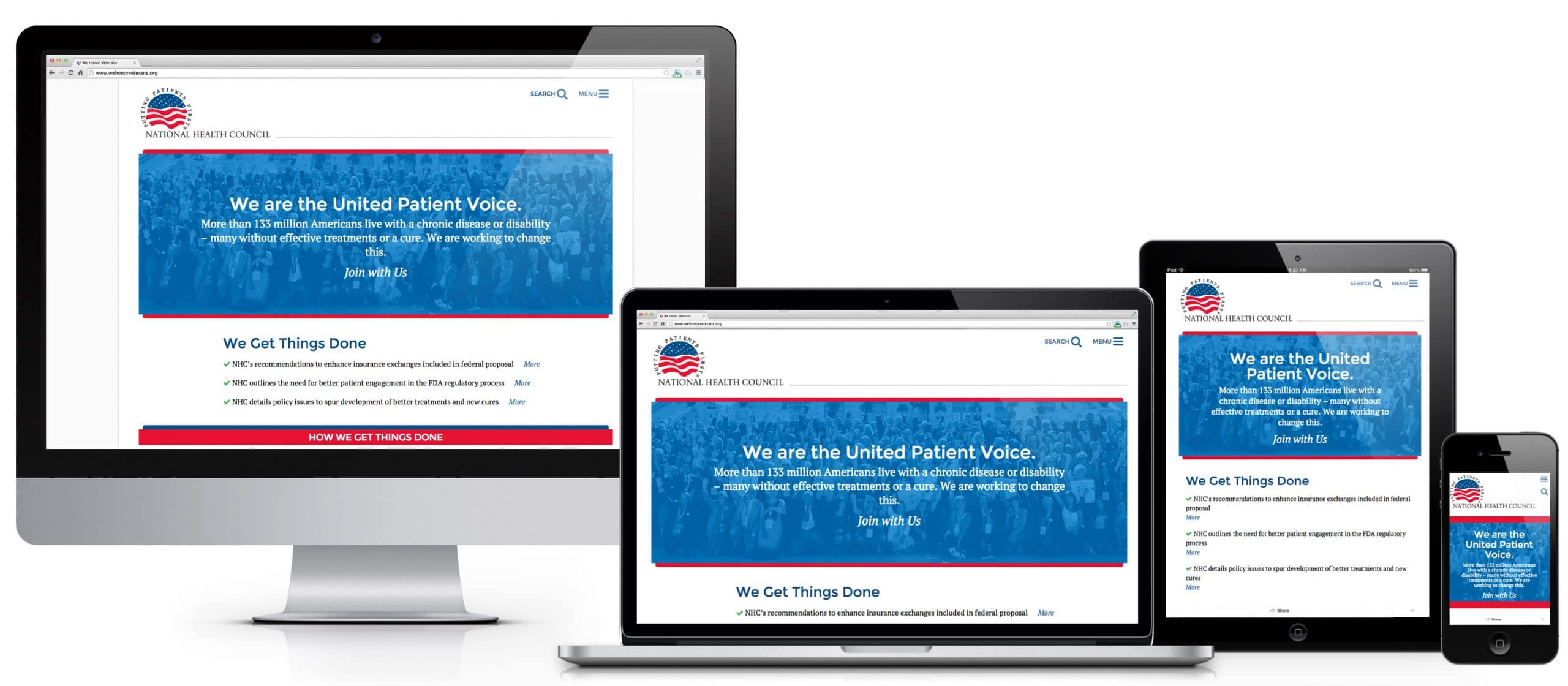 As the voice of national health to the government, NHC is an organization that seeks to improve the health of all, increase support for health research, and strengthen the community of patient advocacy groups. We developed their site responsively in Drupal 7 for easier content management. We added many features into their new site including news, blog, photo gallery, form builder, social networking, RSS news feeds, and Membership and Health Groups directories. What resulted is an informative website with an inspirational image, compelling their audiences (individuals, membership associations, voluntary health agencies, nonprofit organizations, and businesses) to join with them in health advocacy.
Check out the new NHC website. 
Please contact us if you are interested in working with New Target's digital strategy, design, development, and online marketing team to revitalize your association's web experience.