Producing engaging social media content is essential for gaining a competitive advantage in the crowded market that is social media. Here are our top tips for creating it.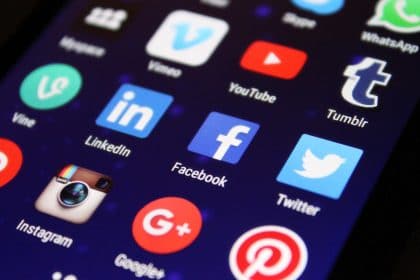 How to Create Engaging Social Media Content
Don't Just Tell Your Story; Show It
It is easy to tell someone how great your product and brand are. But nowadays, it is more important than ever to show your product in action and create an interesting character that your audience can relate to. Introduce your character's conflict and show users how your character found a solution with your brand.
Storytelling may look different on each platform, so it's important you understand and adapt to tell your story the best possible way for each social site. For example, Facebook or Instagram allows you to tell lengthier stories, while Twitter is meant for shorter pieces of content.
Make your content meaningful to users with stories. Whether it is a story from one of your employees on what they love most about your brand or how your brand was created, stories are the best way to get through to your customers.
Make it Relevant
People love to engage with content relevant to them, whether the content is sad, funny, uplifting, or angering.
Some tips for creating relevant content are:
Speak to someone's pain points

Pay attention to current trends (Holidays, celebrity news, etc.)

Appeal to emotions

Share personal challenges or experiences
Relatable moments allow you to further connect with your audience and are a great way to build trust between your brand and its customers.
Looking at your competitor's most engaging posts can also help you figure out what is relevant right now and what is not.
It's more common than you think to get in a content rut or run out of time for your next social post. When this happens, let your customers create content for you. For example, creating a social media challenge or contest is a great way to cultivate user-generated content. You could also ask customers to send in unboxing videos or photos of themselves with the product.
User-generated content is known to be some of the most reliable, authentic, and trustworthy forms of content. It provides your potential customers with excellent social proof and implements a more humanized approach to your social marketing strategy.
Employee-Generated Content
Another approach if you are running low on social media content ideas is to have your employees add their perspectives to the mix.
This type of content can improve brand trust and introduce a fresh perspective to your followers.
Implement employee-generated content by:
Using employee social media takeovers

Asking them to share their work experiences

Have them create videos educating customers on your product
Make sure not to force your employees to help out with your social media strategies. Instead, ensure meaningful and authentic content by encouraging your most passionate employees to participate in your social posts.
Customer Testimonials
Reviews are so important for small businesses as that is what can put them at the forefront of an online search. Testimonials and reviews directly impact the brand's reputation and help a brand build trust with its prospects.
Share Content from Other Brands
You don't have to create all of your social media content by yourself. Sharing articles or posts from other companies can be an effective social media tactic. As long as the post relates to your industry but isn't a part of your competition, this type of content can be super valuable to your audience.
It can also give your followers a break from your brand, so they don't become overwhelmed or bored with your content.
Show Some Behind the Scenes
People are nosy and often love to see how things or people work behind the scenes of a brand.
If your company is proud of your work culture or how you package your products, use that to your advantage and show this to your customers.
TikTok is an excellent platform for this kind of content, and is especially popular with small business owners right now.
Repurpose Existing Content
No, we don't mean posting the same blog over and over again on your social media.
Finding creative ways to repurpose your content for social media sharing can not only be easier than creating new content but also be super engaging for your followers. Here are some ways you can repurpose your content for sharing on social media:
Make quotes from your blog into interesting graphics

Record audio clips or podcasts of your blog posts

Make short graphic based videos of your blog posts
Pay Attention to Feedback
Many social media platforms provide excellent features for getting feedback from your followers. From polls, surveys, and just posting simple questions, you can gain valuable insight into what your followers like or don't like about your social strategy. Pay attention to concerns, issues, and questions to improve your social media content strategy.
Creating an engaging piece of social media content doesn't have to be expensive or time-consuming. As long as you have a strategy in place and understand the basics of social media, creating engaging content that speaks to your followers will be a breeze. As a result, you will increase engagement leading to more conversions while increasing customer retention and brand loyalty.
New Target knows social media, and our team will work with you to create a social media content strategy unique to your business and its needs. Contact us to find out how New Target will help increase your reach, widen your influence, and drive conversions through a strong social media strategy.