Your organization was started for a reason. Your supporters give of their money and time asking nothing in return—for a reason.
You are doing something really good for these things to happen. What is it?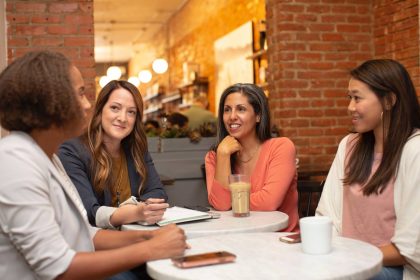 If you have the opportunity to sit a prospect down for 30 minutes and they asked you to share what your mission is all about, could you inspire them in that amount of time? Probably yes. The passion would flow forth and the prospect would be well informed and probably motivated to help.
And they would glean enough information about the need for and the successes of your mission to share your story with others.
And while this situation doesn't occur too often organically, the parts that are important can happen if you learn how to tell your story to people in ways and through the mediums that they are most receptive to.
The story is yours. How that translates into chewable and sharable bits might require the assistance of others but first the story must be written before it can be shared.
TELL YOUR STORY AND SHARE YOUR STORY
You are about saving the oceans. Or the children. Or the forests. Or you want to teach the the children. Whatever your story, it needs to be written down. The dates, the details, what inspired its launch.
The relevant parties need to be interviewed at length and all this great information then needs to be broken down into little bits and shared in relevant ways to your donors and prospective donors, volunteers, and the world at large.
NEWSLETTERS
Some like these printed and mailed to them. Others like them served electronically into their inbox. But all of your people want news of your progress, of people helped, of animals saved. Your story continues on the pages of these regular updates. And they need to be regular updates. They also need content that's dedicated to their needs and interests like a nonprofit webpage just for them.
FUNDRAISING LETTERS
Your story continues to be shared throughout your monthly or quarterly appeals. It's not just a money grab, it's yet another opportunity to give more information about your successes, challenges, needs. Whether or not they give to this letter, they are being brought deeper into your world.
PICTURES
A picture might be worth a thousand words or it might be worth a thousand dollars. Whether its photos from the front lines, from behind the scenes, or just a happy group at an event, putting images into the storyline adds dimensions that go beyond the cerebral and result in smiles, tears, a deepening of understanding of what's at stake. One study found that photos on Facebook get 53% more likes and 84% more click-throughs than posts with just text and links. Put pictures in blog posts, in newsletters, in fundraising appeals. If something good is happening within your organization, someone needs to be capturing that moment and sharing it.
BLOGS
Fresh and regular content is a top priority. What is happening? What are your successes? Challenges? How is what is happening in the world affecting your mission? These updates are a way to fill in the gaps between planned newsletters and fundraising appeals.
VIDEO CLIPS
Visual content equals social media engagement. Such storytelling is powerful and can quickly create emotional connections with viewers. Ideal topics include:
Stories from the front
Testimonials from staff, supporters, those helped by your cause
Infographics about your fieldwork or mission
A behind-the-scenes look at the work
The best talk from your latest event
Now that your story has been written and told in a wide variety of formats, it's time to share it with the world. Your base of support is probably somewhat diverse and what is appealing to one—a newsletter in the mail—is not to another who prefers short videos they can watch on their phone. There are a number of steps here that involve research and testing.
Who are your people?
What do they want
How often do they want it?
Are they likely to share your content if given to them in the correct format?
In all your storytelling, there needs to be an obvious call-to-action for the recipient. It could be a donation, a call for volunteers, a request for the name of a friend who might like to get on the list, whatever.
The goal is to deepen these relationships. An informed, inspired person within your world will be eager to take up your cause and become an ambassador of the mission.
All of the content that is your story serves to build an army of helpers who will share the burden of the great task set before you.
You have a story to tell, so tell it. And reach out for help.