Website design and development is an ever-changing industry. But one thing remains constant; open-source technology.
In 1983 a developer at the Massachusetts Institute of Technology, Richard Stallman, created a revolutionary idea: the concept of free-to-modify, accessible software. Since then, open source has transitioned from a groundbreaking idea to a global phenomenon that shows no signs of stopping.
From WordPress, Mozilla Firefox, PHP, and other tools alike, open-source technology is only gaining in popularity.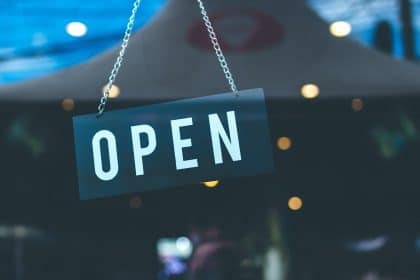 What is Open Source Technology?
Open-source software (OSS) is software released with its source code, making it available for use, modification, and distribution with its original rights. This type of software is released with a specific type of license to make its source code available to end-users legally. Software is usually considered open-source if:
It is delivered in source code with no additional cost. This means users can see the code that makes up the software and can modify it however they wish

The source code can be made into new software. Basically, anyone can take the source code and make their own program from it.
How Does Open Source Software Work?
OSS is shared in a large public repository, so anyone who wants to work on the source code has access to it. However, OSS typically comes with a distribution license that lays out how people can use, modify, and share the software.
Once someone makes changes to the source code, the software should signify the changes and the methods used to make them. In addition, depending on the license, the OSS may or may not be required to be free of charge. Most open-source software is free, but there are some that require a one-time cost or subscription fees.
Advantages of Open Source Software
Affordability
Most open-source software is free, and even when you do pay fees, the expenses you incur will be far lower than if you were to use proprietary software.
Community
Open-source software is widely supported by communities of tech professionals and other developers. This can be a huge help with programming because professionals are able to engage with colleagues, troubleshoot, ask questions, and, most importantly, solve problems, all while bonding over shared interests.
Security
Since anybody can modify open source software, when errors or bugs are present in an early product version, community members can quickly help correct them, making a more secure and functional release.
Stability
OSS is often considered highly stable because of the vast development community working on it to fix bugs, make updates, and develop upgrades. This leads to stable solutions that perform at any time.
Flexibility
Because the code within open source projects is basically crowdsourced, it offers additional flexibility to engineers. They have the freedom to edit and modify it to meet their specific needs.
Learning Opportunities
For newer developers, open-source software provides a great opportunity to test out their skills and try something new.
Open Source in 2022 and Beyond
Open-source has a new meaning than it did decades ago; it now allows for cloud computing services and many digital transformation projects.
Although we don't necessarily need a crystal ball to tell you that open-source will continue to rise in popularity, it is important to note that open-source awareness will boom across industries in the coming years. Here is a look at what open-source looks like in 2022 and beyond.
Higher demand for open source skills.
Because of the increase in popular open-source options and the increasing variety of stacks used in operations, software development, and data science, the demand for full-stack developers will continue to rise. In addition, demand for experience in cloud environments and DevOps tools will continue to be in high demand. These skilled professionals will have many opportunities to shift jobs, and the poaching of these experts will also increase, as will their expected compensation. The Linux Foundation's 10th Annual report on critical skills, hiring trends, and education points out that hiring people with the right open-source skill set is already a challenge. In fact, 93% of employers find it difficult to find sufficient talent with open source skills, and almost half of employers plan to increase their open-source hiring in the next six months.
Awareness of open-source security and supply chain attacks.
As open-source becomes more popular, CEOs and IT executives will truly realize how big of a part it plays in their organization, having a positive impact on their security budgets. The awareness of the thousands of libraries used in software development will make for increased use of tools for scanning for vulnerabilities in OSS. In addition, more and more organizations will keep up with the latest open-source software versions and patches, overall improving their security posture. Software supply chain attacks occur when cyber criminals gain access to third-party software through unpatched open source vulnerabilities. Because of the awareness and tooling we are already experiencing in 2022, we will continue to see improvements in the prevention of attacks.
Implementation of ethical AI.
OSS for machine learning (ML) and artificial intelligence (AI) is reaching mass adoption this year. We will continue to see AI open source tools become increasingly available. Yes, AI has been popular for quite some time now, but 2022 brings significant growth in awareness and implementation of ethical AI. Open-source tools for machine learning and deep learning algorithms will keep AI interpretable, explainable, and fair. Some tools like AI Fairness 360 and Fairlearn are already helping to ease the technical challenges of fighting AI bias. There are also tools that allow data scientists to interrogate their models and security and other tools that prevent threats of poisoning, extraction, evasion, and inference. Because of these open source tools, we will experience more trust in AI technology.
Rise of InnerSource.
More and more InnerSource projects will be implemented in the coming years. InnerSource is essentially the use of open-source software development best practices as well as an open-source-like culture within an organization, and not just for technology companies. Financial institutions, research centers, public sectors, and many more industries will adopt an InnerSource strategy. Organizations will continue to reap the benefits of open contributors, collaboration, and velocity. InnerSource will also have an impact on the use of open-source software within organizations, contributing to the need for more expert advice and support.
Advancements in diversity and inclusion.
The software isn't the only thing open about open-source; OSS has been at the forefront of diversity and inclusion, and freedom has been a part of its fabric for years. The open-source foundations and communities have challenged themselves to turn the societal changes in our society into projects. Open source communities worldwide will continue to launch and work on diversity and inclusion initiatives. Some great examples are IBM's Call for Code and the Linux Foundation SDDI. Encouraging diversity and inviting more people into the community will not only improve open source technology but speed up innovation for the coming years.