Without a doubt, Instagram is one of the most effective channels for brand promotion. It has evolved from a simple photo-sharing software to a platform where businesses and organizations alike can share their stories and advocacies since its launch in 2010. With properly filtered photographs and compelling captions, marketers have been able to acquire a loyal following through the app.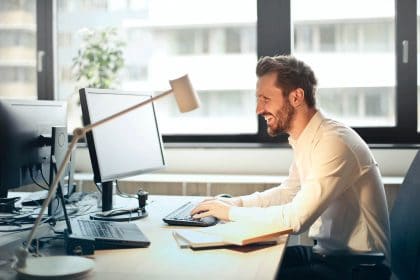 Instagram, which is known for having better interaction than other social media, is evolving, and getting exposure in the Instagram feed is becoming increasingly difficult for organizations. If your nonprofit is seeing a drop in involvement and exposure, or you just want to improve engagement, follow our best practices for nonprofit digital advertising in Instagram listed below.
1. MAKE YOUR INSTAGRAM ACCOUNT A BUSINESS ACCOUNT
Switching your Instagram account to a business account allows you to access a variety of valuable features. You can access insights, set up a Shop, post ads, and utilize Instagram Charitable Giving Tools. To switch your account over to Instagram Business, all you have to do is go to Settings > Account > Switch to Professional Account. You will also be prompted to connect your nonprofit's Facebook page with your Instagram account, which you should definitely take advantage of.
Insights provide you access to post-performance data, impressions, and follower information. This is useful for developing your strategy and determining which content types are most effective for you.
You can also have call-to-action (CTA) buttons like "Contact" and "Directions" if you have a business account. CTA buttons like these are very useful for nonprofits since they make it simple for potential donors to contact you.
2. CREATE COMPELLING CAPTIONS
Marketing your nonprofit is all about sharing your story. What better place to do this than a caption? In the early days of Instagram, the best practice was to write short captions. People had joined the social network for the visual experience rather than to read. Instagram users have progressed in recent years. They read long captions and will frequently read articles or blog entries copied and pasted right into Instagram. While publishing lengthy captions in every, or even most, Instagram images is not recommended, writing relevant, compelling captions that include numerous lines with carefully placed hashtags and emojis is the current best practice for nonprofits.
3. MAKE THE MOST OUT OF INSTAGRAM STORIES
Instagram Stories is a terrific tool for brands to use to document real-time events, share behind-the-scenes experiences, and show off company culture. Because stories only last 24 hours, you can save your favorites to your highlights and share them with anybody who views your profile. You can also use stories to ask questions and create polls. This is a quick and easy way to collect user-generated content and engage with your audience. For instance, TED frequently accomplishes this by asking yes or no questions to learn more about their audience.
4. MAKE YOUR PROFILE DISCOVERABLE
Your profile is essentially your nonprofit's homepage. It's where all the important information about your nonprofit organization can be found. You only have 150 characters, so you must make the most out of them and get straight to the point. You can draw attention to your bio with emojis, campaign hashtags, and a call-to-action. You also must include keywords associated with your page to increase your chances of getting discovered.
5.
Use Stickers and Buttons for Funding
Fifty-five percent of those who interact with causes on social media are motivated to act. Now that you know that, it's only a matter of getting the word out about your cause. Raising funding is an essential component of keeping afloat as a nonprofit. Thankfully, Instagram has made it easy for charities to accept payments without leaving the platform. In the stories tab, a donation sticker has been added to the variety of stickers. Any nonprofit in the United States can use it by setting up a Facebook contribution page and linking it to their Instagram account.
Instagram is the most engaged social medium for brands, with an average of 2-7 percent engagement on each post. As a result, the photo-sharing app is a terrific way for nonprofit organizations to connect and communicate with their existing and potential supporters.