Online poseurs. Web imposters. Digital pretenders. We see it all of the time; companies that are marketing for who they want to be rather than who they really are. It's like when a home seller stages a colonial home with white willowy area rugs, mirrored finishes, and mid-century modern furniture. The way the house is decorated appeals to potential buyers who aspire to be "those people" and live in that kind of dwelling. But, a closer look reveals that, at its core, the house is simply a center hall colonial. And you know what? That's okay. There are buyers who are looking for just that type of house, and mixed messages are just going to confuse them and potentially delay a sale. Some companies may not be trying to deceive prospective customers, it's just that they aren't, or don't want to be, introspective and haven't taken a good long look at who they are. The act of being true to what your company is involves some soul searching through a few simple questions.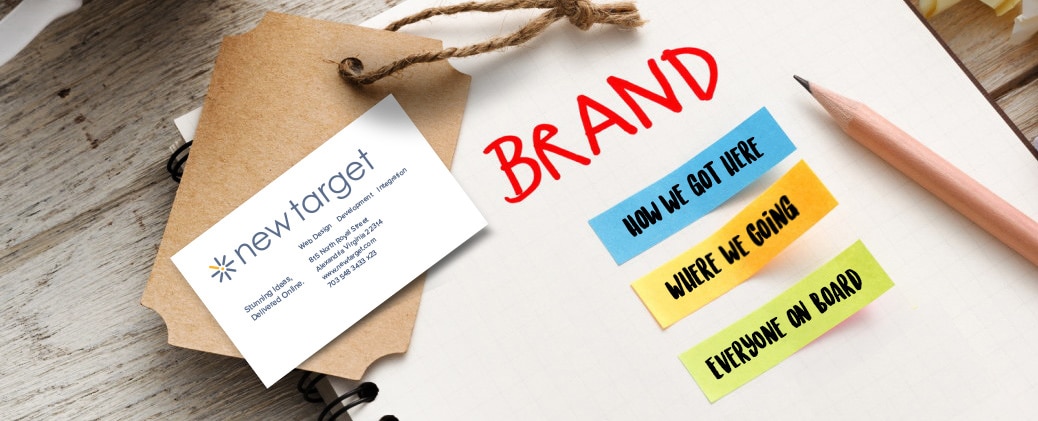 HOW DID YOU GET HERE?
Every company has a story and granted, some stories are more compelling or widely told than others. Wrigley's gum, for example, started selling soap, moved to baking powder, and then decided the packs of gum that they were giving away were way more popular than the items they were selling. Leon L. Bean (L.L.Bean) had a cobbler sew leather tops onto his rubber boots to keep them dry when he hunted. Declaring them a must-have item, he mailed an ad to everyone who held a hunting license in Maine. So what's your company's story? Why does your company exist and how did it come to be? All of the information that a company needs to appeal to an audience lies in its truth. Your company may have started in someone's basement or garage, which isn't really unusual anymore, so dig deeper and tell your audience about the origin of the company's name, about the history of its location, or about the activities and hobbies of the founders and staff. Why even go to the trouble of trying to be something you're not when there is so much good information to share that is unique to your organization? And, most importantly, these facts define your company so that history and those experiences should be evident on your website and in your marketing collateral.
WHERE ARE YOU GOING?
Knowing where you are going is second to knowing who you are. As a functional organization, it's important for your online audience to know about and understand your goals. This builds trust and keeps them in the sales cycle.
If your company decides to drop or replace a product or service without fair warning, your customers' expectations change which forces them to make adjustments. This is when a disconnect happens. Their perception of what the company is and where it's going shifts and probably not in a good way. Good follow up and even better customer service may be able to salvage the relationship, but that incident may be top of mind for them for a while. Since your staff is implementing these changes, remember to follow the same rule with them as well. Your staff is the face of your company, and through marketing and general conversations outside of work, they let people know what's going on. If you don't keep your employees informed about the company's goals, then they can't be much help in reaching them. And, they could easily be painting a picture that is inaccurate and not forward-thinking.
IS EVERYONE ON BOARD?
Letting one or two people define who your company is and where it's going probably isn't the best idea, but it happens all of the time. It's not unusual to visit a website and not understand, or believe, for that matter what a company's products or services do. Aside from hedging, many times it's because a small group of people are involved in the design and writing so the work is conceptualized and influenced by a select few. If you have a small organization, then those are your only resources. However, it's always a good idea to have a few outsiders who aren't familiar with your company review your website and marketing collateral. If they don't fully and quickly understand the purpose and value of your organization, then it's time to regroup. A great way to determine if your company remains true to its core competencies and value proposition is through a half-day, guided brainstorming session. It can be a real eye opener to hear employees from all areas of your company answer the questions of, "Who are we?" and "Where are we going?"
Owning it simply means being authentic about what your company does and why it exists. When a company inches away from the truth either intentionally or inadvertently, it can neither effectively operate nor compete, because the facts have become distorted. This can result in prospective customers losing interest, current customers feeling confused, and staff being frustrated by a lack of direction. All of which can have a very big impact on your bottom line. So don't get caught up in industry hype or distracted by those shiny new objects. In the end, it's about finding a connection with your audience through honest and meaningful communication.