While 2020 and 2021 have brought upon many challenges for nonprofits, some are thriving in the online world as digital fundraising is now the most relevant aspect for a nonprofit organization. Nonprofits are having to adapt to the digital world while staying human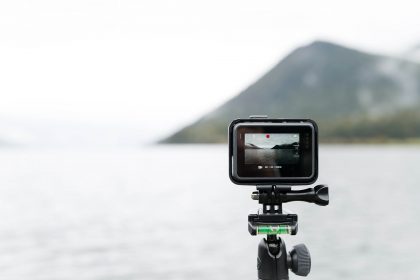 We can't always physically be in the same spot, so it's time to turn to technology, such as personal video emails, to ensure we're still connecting genuinely and truly. Personal video can be used to thank donors, reconnect with lapsed supporters, check-in on communities, invite individuals to virtual events, and send out organization updates, among other things.
WHAT IS PERSONALIZED VIDEO?
Personalized video refers to video that has been tailored to each individual viewer. This is accomplished by including personal information in the video, such as the viewer's name, email, job title, profile image, company name, logo, and so on.
This does not necessarily mean that you need to record individual videos for each donor. But what other options do we have? Technology, of course! Today's software makes editing well-placed items from a video a lot easier than it once was. It's even possible to automate the process.
Let's imagine you want your video's title shot to say "Hello," followed by the name of everyone on your email list. You don't have to spend hours editing a hundred different videos since the process can be automated by using contact forms or linking the video with your CRM. This allows you to give each donor the impression of being individually called up.
INDIVIDUALLY MADE PERSONALIZED VIDEOS VS. AUTOMATED PERSONALIZED VIDEOS
They both serve the same purpose, but the process of creating them, the amount of effort involved, and the impact of the end product are all different.
In an individually produced video, you record or create a new video from the ground up for each person you want to reach.
In automated videos, you're automating the process by creating a template that can be customized for each individual in a process that only requires minimal intervention from your end for each video. For example, at New Target, we connect a client's database into Idomoo, which uses data to create different versions of a video.
However, producing a personalized video template requires a significant amount of time and money. The amount of effort put into a custom-made video, on the other hand, is determined by the complexity of the video. Even a simple phone recorded script with your recipient's personal information can have a significant impact. It gives you a lot more versatility than using templates, and it'll get you a lot more attention.
Scalability is a major area where automated personalized video wins. Although the initial effort is huge, once completed, you can utilize the same video on a thousand different donors and have each of them feel as if it was designed specifically for them. Individually produced videos may be effective for a small number of individuals, but they are very hard to produce on a wide scale.
HOW DOES PERSONALIZED VIDEO HELP DIGITAL FUNDRAISING EFFORTS?
Higher click-through rates
Increased engagement
Builds donor relationships
Why does personalization work so well, especially for nonprofits? Motivational guru Dale Carnegie said, "A person's name is to him or her the sweetest and most important sound in any language." Everyone craves personalized experiences, and when someone is donating any sum of money to an organization, they especially want to feel the love. They want their efforts and support to be recognized and praised, as they should be!
While incorporating personalized components appeals to people's desire to be recognized, doing it via video piques their interest. As a result, many individuals will actually watch the full video to see where the customization reappears.
But, this isn't just a novelty. One of our clients, TechnoServe, has transformed hundreds of thousands of people's lives worldwide, but they weren't a widely known nonprofit. As a result, their donor universe and engagement were quite limited. New Target worked with them to create a comprehensive digital strategy that increased the focus on storytelling and expanded their donor universe by leading with emotional and personalized content to engage supporters and encourage donations. Incorporating personalized video into their digital strategy made a world of difference. In fact, emails that contained a personalized video saw a 55% greater click-through rate than those without. And this is really saying something since the open rates for emails were consistent regardless if they included a personalized video or not.
But, what's better than engagement? A donation, of course! Thirty-three percent of people who watched a personalized video from TechnoServe actually gave directly from the video! So, incorporating a personalized video not only increases engagement but also improves the value of your campaign as a whole.
Getting and holding your audience's attention has a larger purpose: it helps you create a relationship with them. You may create one-on-one interactions with viewers by personalizing videos, which can make them feel more passionate about you, your organization, and its mission. Strong donor relationships and promoting donor loyalty are vital to the success of your nonprofit organization.
WHERE TO USE PERSONALIZED VIDEOS
Email
As you can see from the statistics above from TechnoServe's personalized video email success, personalized video is a great way to boost your email advertising strategy. You can increase email conversions by personalizing things like your event invites, nurture emails, thank you videos, holiday videos, and more.
This is simple if your video platform is linked to your email platform: Your customer relationship management system can be used to pull contact, account, or campaign data about recipients directly into the real-time personalization engine.
Website
You can increase website conversions by inserting personalized videos into your homepage, about us page, or donation page. For inbound marketing, you can include a form in the video that collects information that you can then use to personalize the video. Or, for returning visitors, you can automatically personalize the videos if your marketing automation system recognizes them based on their email addresses and cookies.
WHAT DATA CAN YOU USE FOR VIDEO PERSONALIZATION?
Cookies, IP addresses, platforms, and other consumer data and metrics can help you be more creative and precise with your personalization efforts. Here are some data factors that you can use in your video personalization:
Location: City, country, region, etc.
Device: Mobile phone, tablet, desktop, etc.
Search Keywords: What were they searching for when they arrived?
Visitor Frequency: Is it their first, second, or third time on your website?
Referring URL: Where did they come from?
Donor History: Have they donated before? How much?
Session Behavior: Clicks, page views, etc.
Over and over, we see data and research showing the value of personalization. But many nonprofit organizations still struggle with exactly how to do that. Unfortunately, using a field that simply calls the donor by name on a mass email isn't going to cut it anymore. Donors want to feel personally connected to the cause, and they want to really know the people who work behind the scenes at the organizations they support. So get out there and connect with your communities, whether it's through personal video or any other method that allows you to form genuine human connections.