Blog preaMagento has announced that the end of life for Magento Commerce Open Source 1 will be June 2020. This means that, depending on which version you have, quality fixes and/or security fixes will no longer be available. That date may seem far away, but it's just a little over a year. We highly recommend planning this migration sooner rather than later. If you aren't sure which version you're running, just log into your store and look in the footer. If your version is 1.x then you will need to migrate to 2.x. mble text here.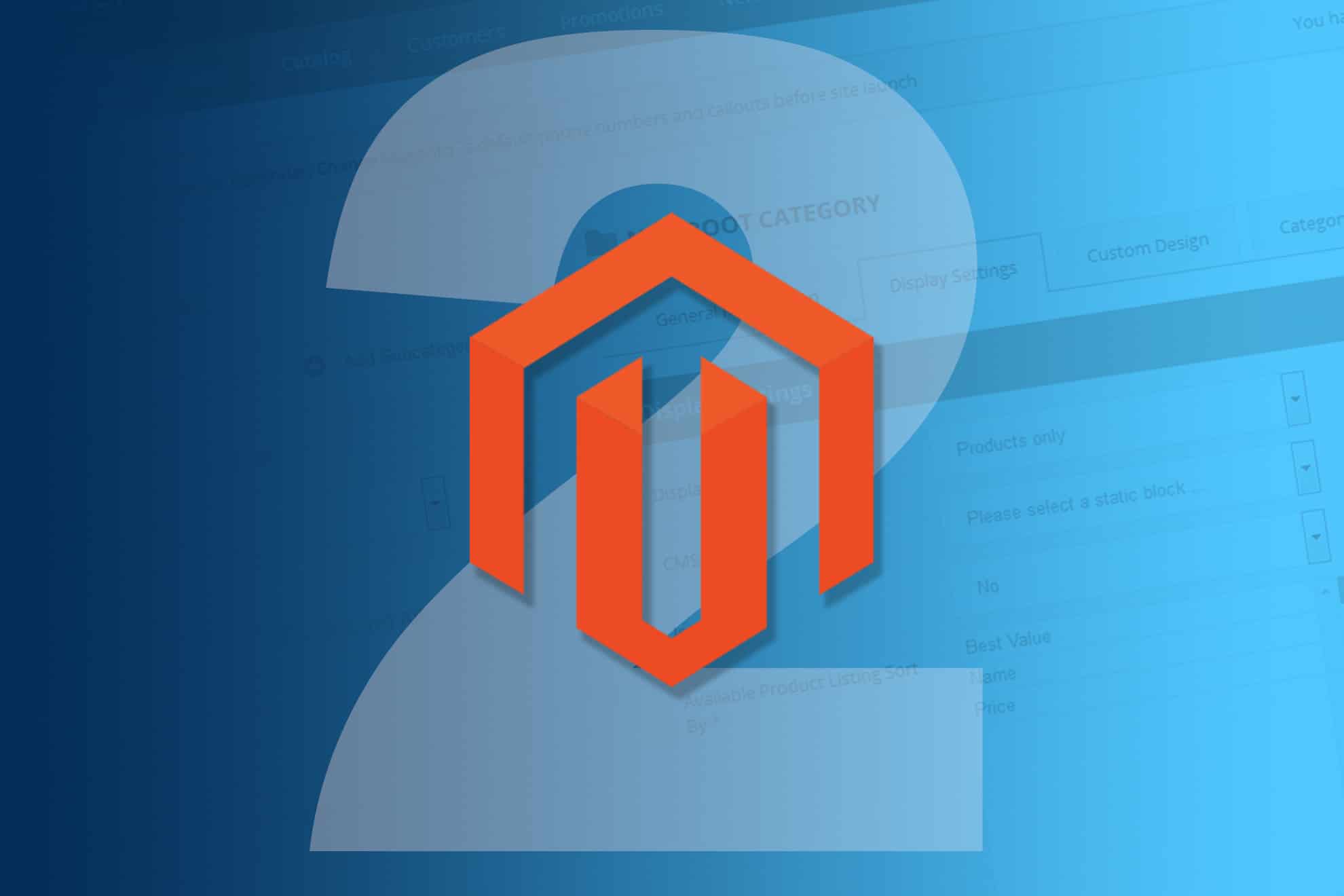 Magento 2 was completely rebuilt to make both the shopping experience and the administration easier and more flexible. There are a number of improvements in the architecture, performance, extensions, and integrations which equate to big leaps forward for Magento. Technically, Magento 2 is built with HTML 5, CSS3, RequireJS, PSR Compliance, full-page caching, and Varnish support in core. The Progressive Web Application Studio is now part of the Commerce Cloud and it allows for a much better mobile shopping experience. It also brings with it speed, security, and cross-browser compatibility.
In keeping with the more flexible theme, the new admin panel is customizable and responsive. The Page Builder drag-and-drop interface enables merchants to add product videos, photos, and graphics on-the-go. With the addition of basic features like the Magento UI library and the upgraded WYSIWYG, products can be displayed quicker and easier. This is all great, but what about when customers want to make a purchase and have to deal with that multiple-step checkout process? Well, it's been addressed in Magento 2. The checkout process has been decreased from 6 steps to 2, and now has built-in integration for PayPal, Braintree, and Authorize.Net. Speaking of which, Magento is now carefully vetting 3rd-party extensions so that they are easier to work with and manage.
We have already started the dialog with our Magento 1 clients, and we are using this opportunity to not just migrate, but also to innovate. Magento 2 brings much more to the table than its predecessor. Our process is to review your existing Magento 1 store, review all extensions and integrations, and make a plan for Magento 2. Then we would plan the migration of your products, customers, orders, reviews, and everything else while doing the cleanup as needed. This is also a good time to review your current user experience, design, and do a refresh or update of look and feel.
Here at New Target, we can make this transition seamless for you and your customers. To help you get started we are offering a free consultation and review. Just get in touch!