It happens a lot. Public relations (PR) and marketing are thought to be two interchangeable terms where professionals have pretty much the same skill set and do almost the same things. The fact is, that's not the case. It's certainly possible for someone to possess the skills required for those disciplines, but it's not common for people to build deep experience in both. Perhaps the confusion starts at the college level where students are inundated with information about building brands and are presented with a huge list of associated tactics that includes public relations. PR requires a the use of different tools that take a bit of time to master and when implemented well, can put an organization in the national headlines and even save it from disaster.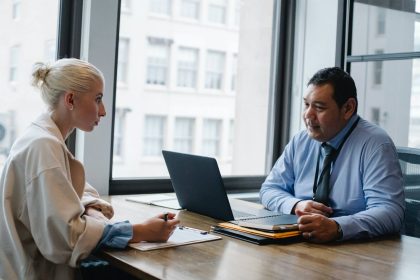 Public relations is the "E" in the PESO model meaning that most of the work of a PR professional (or firm) is earned, not purchased. While advertising comes with a sense of immediacy—you can buy and measure digital ads, for example, relatively quickly—public relations is more of a long, relationship-driven game that hopefully earns good results. Here are three instances where your organization should consider hiring a PR professional.
YOU HAVE A STORY TO PITCH
One of the first tools we think of in PR is the press release. Sure, most marketers can probably write a release and pay to put it on a wire service but then what? It's the PR professional who has taken the time to build relationships with reporters who is going to be able to "sell" that release or pitch and convince a reporter that it's worth publishing. The PR professional positions themselves as an expert in certain industries and demonstrates that they can consistently bring the publication relevant and newsworthy information. Once the release is published, the work of the PR professional is not done. They make sure the publicity doesn't fade away as they plan how to give the release "legs" and keep it top-of-mind for your audience.
YOUR COMPANY IS IN CRISIS
When an organization experiences a crisis that can affect the integrity of its brand or safety of its customers, then having a professional who specializes in crisis communications is job one. Crisis communication experts understand the timing and messaging necessary to position the company, to the press and the public, as being fully aware of the problem and taking immediate actions to fix it. Good PR professionals understand how important it is to get in front of a crisis, field questions, be transparent, and provide a plan for resolution. With the speed of social sharing, a PR crisis can spread incredibly quickly and can be a blip or it can last for weeks and even months (think Chipotle's E. coli outbreaks, Pepsi's Kendall Jenner fail, and United's leggings escapade). Even with the best intentions and oversight, crisis events can occur and without good counsel, they can have a devastating and long-lasting impact on a brand and its value.
YOU NEED COMMUNITY OUTREACH
Public relations can work on both a national and local level, and on a local level, efforts often involve community outreach. Let's take FEMA for instance. FEMA offers flood insurance to homeowners all over the country, but especially to those who live in high-risk areas and cannot afford commercial flood insurance. In an effort to inform people that they can get affordable flood insurance, FEMA utilizes PR professionals to create outreach programs and hold informational seminars, distribute collateral materials, and work with the press to help people understand their risk and to let them know that this insurance exists. Outreach programs like these piggyback on national efforts, but give organizations an opportunity to directly address issues affecting localities and even talk to people in the community one-on-one.
If you run a small or medium-sized company, you probably don't need full-time PR counsel. However, there likely will be a time when you should hire a PR professional, especially if you are looking to get press for the launch of a new product or service. Getting a referral and having someone on standby is a smart business decision, and it will also give you a chance to learn about how you can mix PR with your current marketing tactics to boost your company's profile. Before you do that, however, say it with me: "'Public relations' and 'marketing' are two separate disciplines that employ professionals with different skill sets. The terms are not interchangeable but I understand tactics from each can be used together to positively promote or position my company." Now go and spread the word.