Your company's culture is reflected in your brand. It's a symbol of who you are and the type of experience you promise to provide your customers.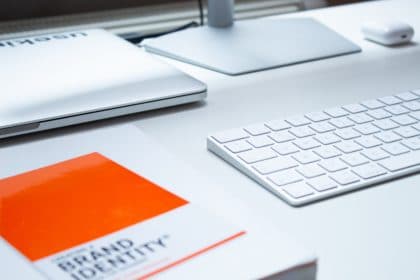 Rebranding is an inevitable element of a business's growth. As your company expands, so do your beliefs, priorities, tastes, and outlooks, all of which must be reflected in your brand. Perhaps your target market has shifted, your primary product offering has changed, or your company has simply grown past its original branding. Rebranding is a beautiful experience that New Target takes pride in. It allows you to update your image, enhance your market position, expand your reach, and even improve your bottom line.
At New Target, we help businesses grow by creating brands that stand out. With each engagement, we aim to not only capture the soul of your brand but also to drive it to new heights. We love finding new and relevant ways to tell your story. And to establish an identity that captures and retains your target audience. Here's how we do it:
Through brand attribute workshops, we assist you in identifying and defining your organization's story. These exercises help in capturing your essence and defining your position in the market.
Brand attribute workshops are usually our first step when helping a client rebrand their organization. We sit down with your team's key stakeholders to reveal who you are and who you strive to be as a brand. We ask you to think of your organization as a person and come up with words to answer questions like:
How do people define your work?
How do you describe your members?
What is your tone?
How should people feel when they engage with you?
What tangible effect do you have?
What makes you unique?
Exercises like this one not only help us get an idea of what your story is and how to tell it but also encourage your team to work together to create a cohesive vision of what they want out of the rebranding process.
Personas are fictional profiles that reflect groups of people in a target audience that are similar in some way. They can help determine how to communicate with customers on a more personal level while also delivering the right messages, offers, and products at the right times.
At New Target, we define your audience with you. Our team uses both hard and soft data to craft your audience personas. From conversion rates and sales data to customer survey results and focus groups, we use everything we can to help define your audience. We don't stop at just what they do, but we truly aim to understand why they do it. We need to understand what makes them happy and what you need to do as an organization to win them over.
Market research is the process of collecting various information about your company's buyer personas, target audience, and consumers to assess how viable and successful your product or service and brand would be (or is) among these people. At New Target, we leverage market research to collect insights at the industry, geographic, and organizational levels, as well as competitor analysis, to see how your differentiators stack up in a saturated marketplace.
The goal of focus groups is to get people to express their thoughts and attitudes in an interactive group setting where they are free to speak with other participants. As a result, they're a more open-ended elicitation than some of the other brand research methods. In our experience, we've seen that focus groups are helpful for creating new brand ideas, perceptual mapping, and gathering creative and conceptual input.
Your target market has a perception of your company. So, we use focus groups to listen to the individuals who matter most to your brand and then adjust your brand voice to best reflect your brand promise using the insights we've gathered.
All the visuals and graphical information that expresses who a brand is and distinguishes it from the competition is referred to as visual identity. In other words, it refers to everything that consumers may see, from an organization's logo to the typography on your website.
During the rebranding process, New Target creates a visual identity that is clear, memorable, and unique. We'll help you create a consistent and identifiable brand, from logos to mood boards to brand books.
A messaging architecture, also known as a messaging framework, is a collection of well-organized terminology, phrases, or statements organized by role or hierarchy to communicate an organization's brand. It helps all departments of your team deliver consistent messages to provide a cohesive brand image.
Our team will assist you in developing a unified voice to tell your brand's story. From helping your organization establish keywords to prioritizing messages, the messaging architecture we create will allow your brand to tell your unique story most consistently and succinctly.
Our branding process at New Target is founded on research and designed with creativity. Every organization has value and our digital-first approach to branding ensures that your value is not only understood but also celebrated in today's crowded digital world.
Click here for more information on our branding process so that you can get started today.