Just like your car needs regular tune-ups to keep it running smoothly, your website also needs maintenance to ensure peak performance. By regularly updating your site's content, design, and functionality, you can keep your site looking its best and attract new visitors. Furthermore, by keeping your site up-to-date, you can avoid any potential security breaches or other issues that could put your site at risk.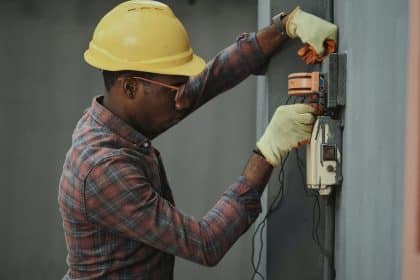 How Often Should I Perform Maintenance?
Ideally, you should perform some sort of maintenance on your site at least once a month. This could involve anything from adding new content to fixing broken links or updating plugins. If you don't have the extra time or resources to perform maintenance frequently, aim for at least once every three months. However, the more often you perform maintenance, the better off your site will be, so check out our 24/7 maintenance and security update services.
Why is Website Maintenance Important?
Fresh Content Keeps People Coming Back
One of the most relevant aspects of website maintenance is keeping your content fresh. If potential customers visit your site and see that the information is outdated, they'll be less likely to trust your business. Not only does fresh content give people a reason to return to your site, but it also helps with SEO. Google loves new content and is more likely to rank a site higher if it's regularly updated. So, if you want people to keep coming back to your site and want Google to send you more visitors, make sure to add new content on a regular basis.
You Don't Want to Be Left Behind
If you don't maintain your website, it will start to look outdated compared to your competitors' sites. And if potential customers see that your site looks old while your competitors look modern and sleek, they're going to assume that you do business the same way—outdated and behind the times. Obviously, that's not the message you want to send. Instead, you want potential customers to see that you take pride in your online presence and are keeping up with the latest trends. This will instill confidence in them and help them see you as a leader in your industry—exactly the message you want potential customers to have when they visit your site for the first time.
You Could Be Losing Money
If your website isn't properly maintained, it could start losing you money in a number of ways. First off, if people can't find what they need on your site or have trouble navigating it, they may go elsewhere for products or services similar to yours. Additionally, if vital components of your website stop working properly (ecommerce features, contact forms, etc.), you could lose out on valuable leads or sales opportunities. And finally, if hackers gain access to an unsecured website, they could cost you by stealing sensitive customer data or infecting visitors' computers with malware. Obviously, none of these scenarios are ideal which is why proper website maintenance is so important for businesses of all sizes.
What Types of Maintenance Should I Perform?
There are a variety of types of maintenance that you can perform on your website. Some of the most important include:
Updating Content: Over time, your site's content will become outdated. To keep your site relevant and engaging, it's important to regularly add new content, whether it be blog posts, product descriptions, or even images. Not only will this help improve your site's SEO, but it will also give visitors a reason to keep coming back.
Fixing Broken Links: Nothing is more frustrating for a visitor than clicking on a link only to be taken to an error page. To avoid this issue, it's important to regularly check for broken links and fix them as soon as possible. You can use a tool like Google Webmaster Tools to help identify any broken links on your site so that you can quickly fix them.
Updating Plugins: Over time, the plugins on your WordPress site will become outdated and may even stop working altogether. That's why it's important to regularly update all of your plugins to ensure that they are compatible with the latest version of WordPress. You can usually update plugins directly from the WordPress admin panel with just a few clicks.
Backing Up Your Website: Backing up your website is one of the most important aspects of website maintenance. Your website can be vulnerable to attacks from hackers, power outages, and other technical problems that can cause your site to crash. By regularly backing up your site, you can be sure that you will always have a copy of your most recent data in case something goes wrong.
Updating Software Regularly: Another important aspect of website maintenance is updating your software regularly. Outdated software leaves your site vulnerable to security breaches and performance issues. By keeping your software up-to-date, you can help protect your site from these common problems.
By performing regular maintenance on your website, you can keep it running smoothly and looking its best. Not only will this attract new visitors, but it will also keep existing visitors coming back for more. So what are you waiting for? Contact us today for a Security+ website support subscription to maintain your digital-first impression.
Insert image above this text, then delete text.