New Target reimagined what an association website can and should be by transforming the Industrial Designers Society of America's website, IDSA.org, into the source for industrial design.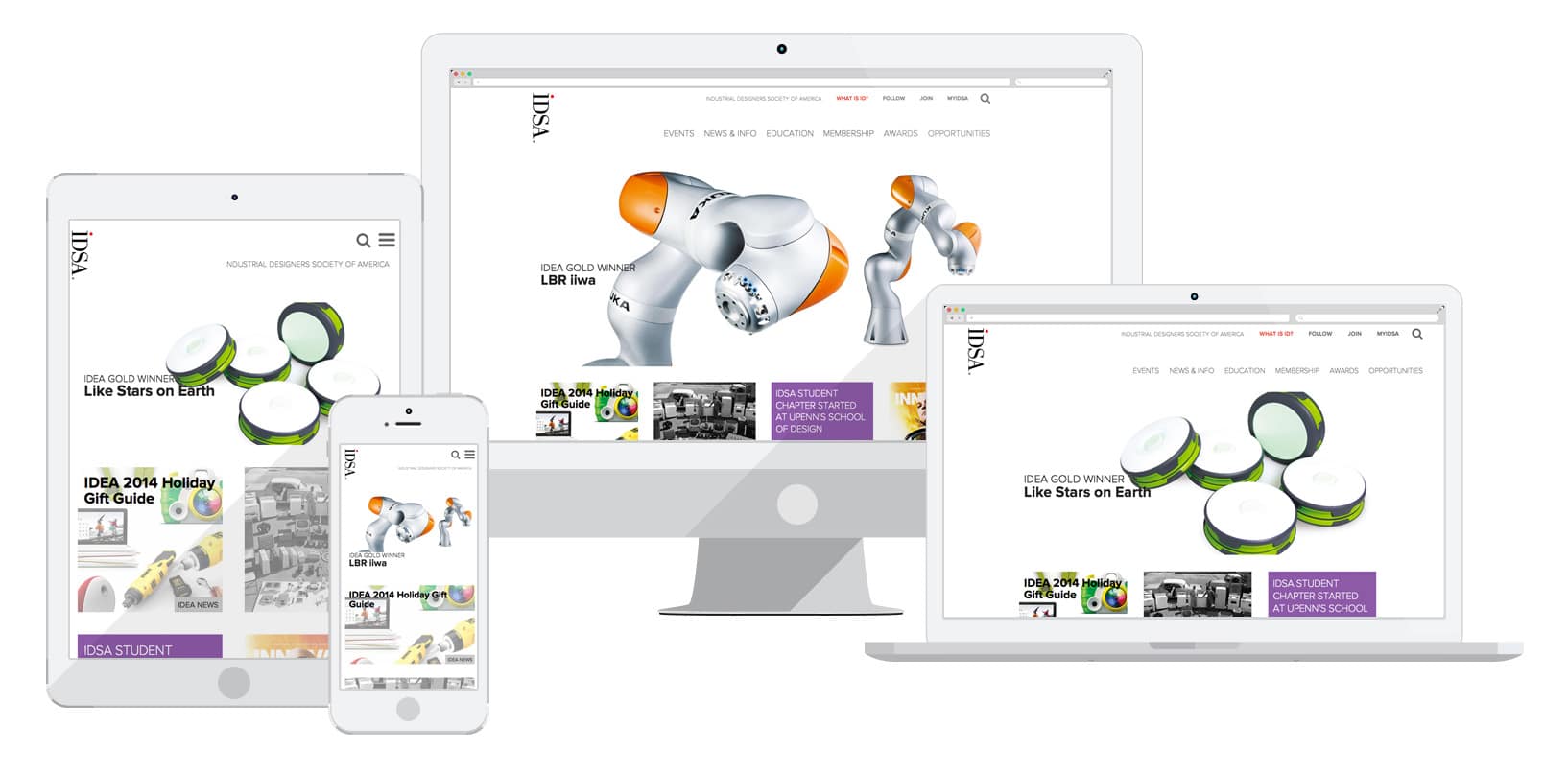 New Target achieved this transformation by creating an experience that displays industrial design's people, products, and process in a visually appealing, interactive way. Less emphasis was given to the organization itself, not because it is not important, but because the focus on serving the best in industrial design to the IDSA membership and public was paramount to serving industrial designers, current or aspiring. In fact, the user experience highlights industrial designers prominently by promoting their work, how they came to be an industrial designer, and how their work improves our lives every day.  
Welcome to the reimagined idsa.org.
Please contact us if you are interested in working with New Target's digital strategy, design, development, and online marketing team to revitalize your association's web experience.