Your potential client is armed with their phone or tablet most of the waking day. When a need arises, they immediately reach for their device and search for what they want. If you are there with your products to greet them, then you just might gain a loyal customer. If you aren't, well. . . .
Consumer packaged goods (CPG) is an industry term for merchandise that customers use up and replace on a frequent basis. Examples of consumer packaged goods include food, beverages, cosmetics and cleaning products.
Since the eruption of the pandemic in early 2020, there has been an unprecedented 34% growth of consumer packaged goods sales since March 2020 and this has created a significant growth opportunity for major brands to grow their market share.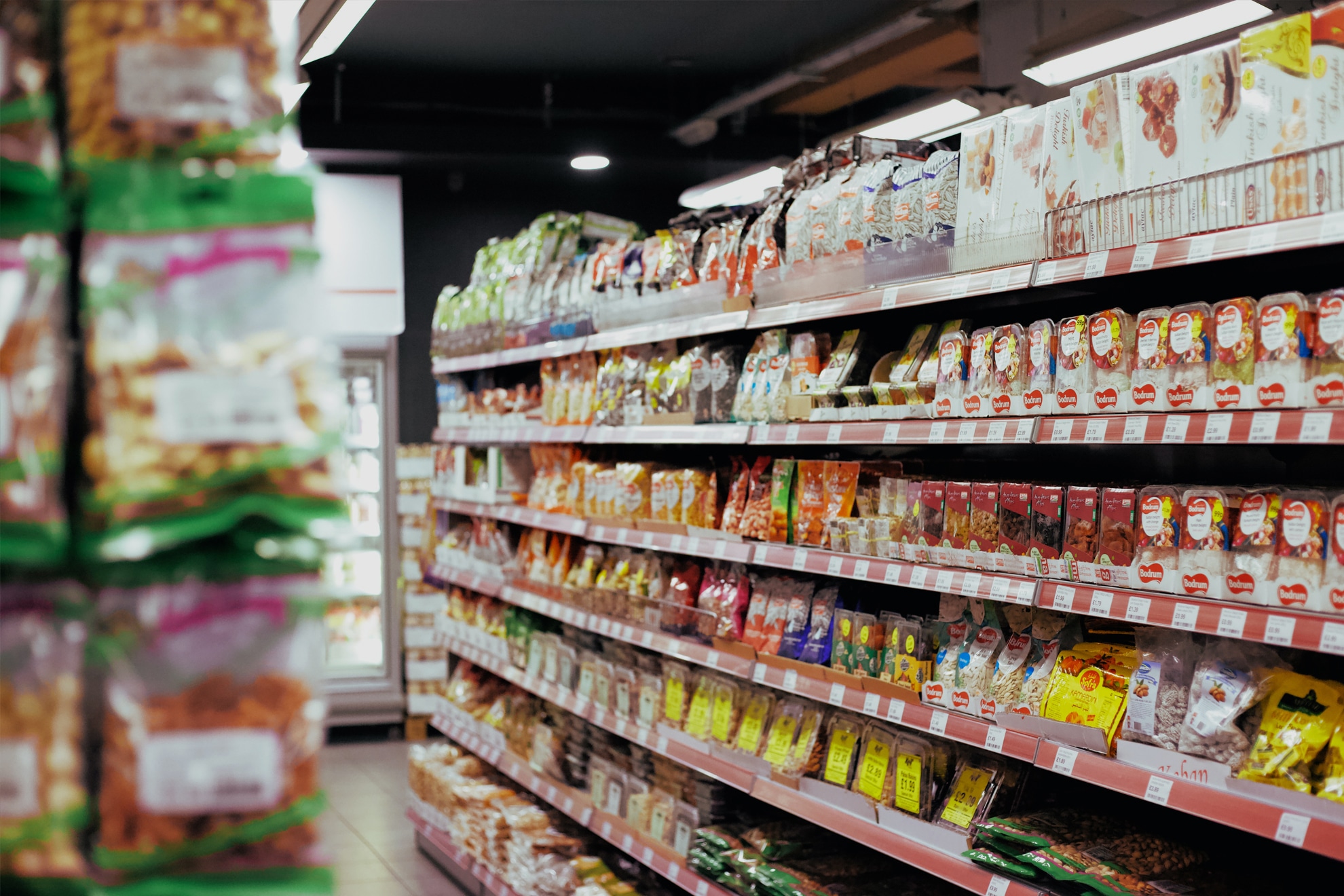 Consumer brands with high levels of brand equity and consumer trust, and which consistently advertised through the current marketplace disruption, have been the major beneficiaries of consumer loyalty and an expanded market. But, a rising tide lifts all ships.
Frictionless Commerce
Increasingly frictionless commerce in both a click and brick world is changing the game for retail. From pop-up shops with cashier-less payment to automated warehouses in urban centers, fusing the overall consumer experience with smarter, intuitive tech is the future, as consumers are desiring zero resistance from discovery to assessment to shopping to payment to fulfillment.
Speed and convenience will drive behavior—and every millisecond reduced is a battle won.
With the nation forced to be at home for months, not only were temporary purchasing patterns altered, but possibly some of these behaviors will be permanent.
The Rise of Mobile Commerce
Mobile commerce sales are projected to reach $2.91 trillion in 2020, 25.4% more than the $2.32 trillion it registered in 2019. Mobile commerce growth has seen an average year-on-year increase of 33.8% since 2016.
The growth of mobile commerce is expected to continue until at least 2021, with mobile sales expected to increase by 22.3 % to $3.56 trillion in 2021. With the number of mobile users currently at 5.1 billion and growing, as far as trends go, there's nothing to indicate that mobile commerce growth will stop anytime soon.
Not only are mobile users increasing, but the total time spent on mobile devices has also been on the rise. In 2014, the market share of Internet usage via mobile devices stood at 26%. Since then, that figure has doubled to 48% in 2019.
Incidentally, mobile commerce share figures have also been on an upward trend. The share of mobile ecommerce sales in total ecommerce sales has increased 28.2% from its 52.4% market share in 2016 to the current 67.2%.
In other words, two out of every three dollars spent on online purchases today is done so through a mobile device. This mobile commerce growth is forecast to continue and reach 72.9% by 2021 – making up nearly three-quarters of overall ecommerce sales.
Mobile commerce growth can be attributed to the convenience of mobile shopping. The increase in mobile payment options is proving to be a huge boost for customers' mobile experience. In fact, three out of four consumers say they carry out purchases on their mobile devices because it saves time.
However, there's always room for improvement. As many as 90% of shoppers say that their experiences with mobile commerce could be better. The two most common concerns hindering mobile shopping are pages and links that are too small to click on and security issues; that's the friction that drives customers away.
Sales and Branding Apps
For the leading CPG companies, mobile apps are becoming a prominent aspect of their digital strategy. Apps are the latest medium that companies are using to reach customers and market their brand. And despite global enterprises leading the way, smaller brands can take heed and replicate their success.
Smaller brands are using mobile apps for everything from in-aisle advertising to mobile ecommerce apps.
As brands continue to experiment, it is becoming increasingly apparent that mobile apps are effective marketing tools.
You want the attention of the people and more sales. The people are on their mobile devices and are now using them to make their purchasing decisions. So that's where you need to be. And the word "frictionless" needs to be at the center of your efforts.
Not being mobile-accessible or even mobile-friendly is going to leave you far behind your competition.
Do you need help entering and conquering this space? Contact us so we can help!