User research can mean anything from doing ethnographic interviews with your target group to classical usability studies to quantitative measurements of return on investment (ROI) on your user experience design.
What all user research has in common is that it helps place people at the center of your design process and your products.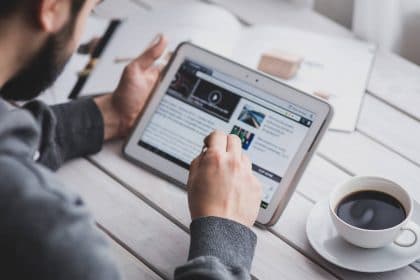 You use user research to inspire your design, to evaluate your solutions, and to measure your impact.
Surveys and formal experiments are examples of quantitative research tools. Quantitative user research methods seek to measure user behavior in a way that can be quantified and used for statistical analysis.
Interviews and (to some degree) usability tests are examples of qualitative research tools. These are often more exploratory and seek to get an in-depth understanding of the experiences and everyday lives of individual users or user groups.
Each research method has benefits and drawbacks. As such, each can be used for achieving different goals. Which method you choose depends on what you want to achieve as well as a number of practical concerns, such as what type of project you are working on, your budget, and your time constraints.
QUALITATIVE VS. QUANTITATIVE DATA
Qualitative data is descriptive data that looks more at how people think and feel. It helps to find your users' opinions, problems, reasons, and motivations.
Quantitative data, on the other hand, is generally numerical data that can be measured and analyzed, looking more at the statistics. Quantitative data is used to quantify the opinions and behaviors of your users.
From the data gathered during your user discovery phase, you should be able to understand the following areas within the context of your product or service:
Who your users are
What their needs are
What they want
How they currently do things
How they'd like to do them
TO CREATE DESIGNS THAT ARE TRULY RELEVANT
If you understand your users, you can make designs that are relevant for them. If you don't have a clear understanding of your users, you have no way of knowing whether your design will be relevant.
Conducting different types of interviews and observations of people in the contexts where they will use your design is a common method of doing this type of user research. Validating your ideas with prospective users on a continuous basis is a vital habit to stick to.
To create designs that are easy and enjoyable to use
All products should have a high level of usability. People expect products to be easy to learn and easy to use. They expect to pick them up and do things with them while only thinking about what they hope to achieve, not having to think about the products themselves. If your user experience is not good, chances are that people will move on to another product.
When you're designing or developing a product, you become the primary expert on how to use it and what functionalities it has. Because you know your own product so well, however, you can become blind to functionality in your product that is difficult to use.
User tests work best when they are an integrated part of your work process so that you test your product iteratively and from an early stage of development onward. Early tests are what we can do on primitive prototypes—for example, using paper; from there, we progress to more refined prototypes until we have something that resembles the final product. If you only start testing when you have an almost-finished product, you run a very serious risk that your findings might come too late for you to make larger changes to the product.
TO UNDERSTAND THE ROI OF YOUR UX DESIGN
Although the importance of good design has become widely recognized, UX designers and researchers still experience having to fight for resources to enable them to do their work.
Executives and shareholders sometimes fail to see the value in investing in user research and UX design. UX design and user research is not as tangible as new features or fixing software bugs; so, overlooking their value can happen all the more easily. If resources become scarce, UX is also often one of the first areas to experience cuts; the reason is that consequences are not as immediately felt as when you save on website development or similar areas.
Although we can easily argue for the value of great UX, it's much more effective if we can show it. This is where studies to show the ROI on UX efforts are worth their weight in gold (or the weight, at least, of the printouts). If you can show that the changes you made in the design generated more sales, resulted in a larger number of customers, or made work processes more efficient, you have a much stronger case for investing in UX.
And guess what happens when we don't do user research or don't do it right? The chances of product failure go up a few notches, because in all likelihood the user experience may not be optimized for the target end users.