Social media advertising is about sharing content and stories. Being able to solve a problem and making your ads relatable to your audience is what's going to set you apart from the rest of the digital noise on social media today. So, how do you choose the appropriate platform for social advertising? In this post, we'll go through some considerations to make when choosing a platform and the benefits of each one.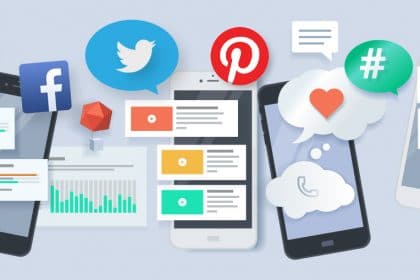 Choosing a Social Media Platform
1. Think about your objective(s). Before you strategize, have some goals or objectives that you want to achieve through social media, whether it be getting more traffic to your site, increasing engagement, or generating leads.
2. Identify your audience and their habits. After identifying your objectives, think about the audience you want to reach. Audiences tend to be on a couple of platforms more often than others or may not use some of them all together. For example, you probably won't see your grandmother on Instagram stories unless she's cool and hip.
3. Evaluate each platform and its focus. Each platform has a main intent or focus. Twitter is all about consuming small pieces of information (like news) quickly, Instagram and Pinterest are both focused on visual content, LinkedIn is for networking and managing your professional identity, and Facebook is about sharing life events with friends and family. Setting goals and then identifying your audience(s) will help in selecting the best platform.
4. Decide on how much you're willing to spend. Social platforms tend to be flexible in the amount of money you can spend, but some require a pre-set amount to get started. In most cases, you can spend as little or as much as you want, but it's always good to start more conservatively and then adjust accordingly based on your results.
The four steps laid out above will help you evaluate and choose your ideal platform for paid advertising. Now, let's dive into the platforms and their benefits.
Facebook
Do you have a business that focuses on knowledge-sharing, lifestyle content, or how-to videos? Try a platform like Facebook for your advertising efforts. Facebook is the biggest social media platform with the most diverse audiences available for targeting. With Facebook prioritizing family and friend posts as the new algorithm change rolled out, it's harder than ever to get organic impressions on the platform. That's why paid is the way to go if you want to put a message in front of your audience. With its extensive targeting abilities, Facebook allows you to advertise to users at the right moment in their purchasing journey.
Facebook has recently made it possible for advertisers to A/B test ads in the Quick Creation workflow. Advertisers can create ads in bulk to test different formats, visuals, calls-to-action, and more, and they can split test between marketing objectives. So, if you want to run an ad with a traffic objective and another with an engagement objective, you can! A/B testing your ads will help you determine what efforts are working and which aren't. Just remember to test, test, test!
LinkedIn
B2C companies rely heavily on social media marketing more than B2B companies do, but if you are a B2B-focused company, then LinkedIn is the way to reach those industry professionals. LinkedIn is primarily a networking platform, so users are usually open to hearing about your business, obtaining resources for career development, and reading industry news. Because users on this platform are business-focused, it makes paid ad targeting even more precise. You can target audiences based on job title, industry, interests, and more making it the ideal space to directly engage with industry leaders and influencers.
LinkedIn just rolled out a new video advertising feature. Companies can now post videos directly to their page and promote video ads to help increase engagement and/or drive lead generation. The videos include call-to-action buttons to capture leads throughout the entire video. Video tends to have a higher engagement rate than text ads which gives marketers an opportunity to visually showcase their products and services.
Twitter
Twitter is known for delivering information quickly and for keeping up with trending topics, which makes it ideal for short-term promotions, sales that are timely, and company updates. Twitter is the go-to platform for starting real-time conversations, that's why it's great to use organically as well. Hashtags are perfect for tweeting about popular topics and for participating in current conversations. If brands are trying to gain new exposure, the trending topics are a good place to start.
We've seen companies use the platform as a customer service tool and to connect with their customers on a deeper level. Remember those great Wendy's tweets? The company responded directly to users' comments in a smart and fun way and quickly gained a massive following. Use paid to promote your company page, a tweet, or a trend that your company started. Twitter gives companies the opportunity to engage on a more personal level than Facebook from a tweet vs. post perspective and could help businesses stay relevant with engaging content.
Instagram
If you run an e-commerce business or one that relies heavily on visuals to sell products and/or services, then a platform like Instagram is great for paid promotion. Instagram skews younger and can help your brand tap into the Millennial and Gen Z demographics. It's a great platform to share company updates and behind-the-scenes footage. You can do this by creating crafted photo or video posts and even use Instagram stories to show exclusive clips of your business.
Because Instagram posts are all visual, ads on the platform tend to be less intrusive than other platforms. They blend in so well with the news feed that people don't always realize they just liked or commented on a sponsored post. The good thing about Instagram is that it's owned by Facebook, so you don't have to learn a completely new advertising platform. All your ads are created through the Facebook platform, and you can use the targeting features that are already there.
Another great thing about Instagram is that you can easily connect Shopify and use it to sell products through the platform. Instead of a product in front of a plain white backdrop, you can see a photo of someone wearing a cool hat that can be purchased in just a few simple taps.
Pinterest
Pinterest doesn't have the highest number of active users compared to the rest of the platforms we've touched on, but it is a great place to advertise if your target audience is mostly women. It's also a good choice for e-commerce businesses. Pinners are always looking for inspiration whether it be for work or their personal lives. Every pin is essentially a link, so it's an excellent platform for driving traffic back to your website.
Recently, Pinterest rolled out a new opportunity for social e-commerce. More retailers can start using shopping ads to sell products on the platform. People like to use Pinterest when it comes to the research phase of their planning, so if a brand can get their shopping ad in during that phase, then there's a high chance of engagement and online conversions. And for relatively new companies, there's a way to see what type of content your audience is engaging with by simply following your followers. Pinterest provides the opportunity for smaller brands to get some exposure organically and paid.
Conclusion
For a lot of people, these platforms are their news source for current events. It's a place to voice your opinion and share ideas with the world. It's not about how much you post anymore, it's about the quality of your posts, so write content with which people want to engage. The key is to start a conversation with your audience, give them an opportunity to voice their opinions, and make them want to share your content. Make your brand memorable by keeping your content genuine and transparent.
Remember to have a set of goals or objectives and research your target audience. Find out what they do and what platforms they are on. Once you know your strategy, start building ads and don't forget to test, test, test!
If you are a business owner or company looking for help with digital or social media marketing, New Target provides online marketing services that can help you get to where you want to go! Reach out through our site chat or contact us by filling out our online form.
Sources:
https://digitalmarketinginstitute.com/blog/2016-10-26-how-to-choose-the-best-social-media-channels-for-your-business
https://www.inc.com/associated-press/how-to-choose-the-best-social-media-platform-for-your-business.html
https://www.lyfemarketing.com/blog/best-social-media-platforms/