Your company has been using hashtags because they are free, helpful and everyone else is doing it. Now it's time to move ahead of the pack and put some real thought into the execution of this excellent marketing tool.
But even free isn't free. Be prepared to throw some staff hours at refining your hashtag strategy.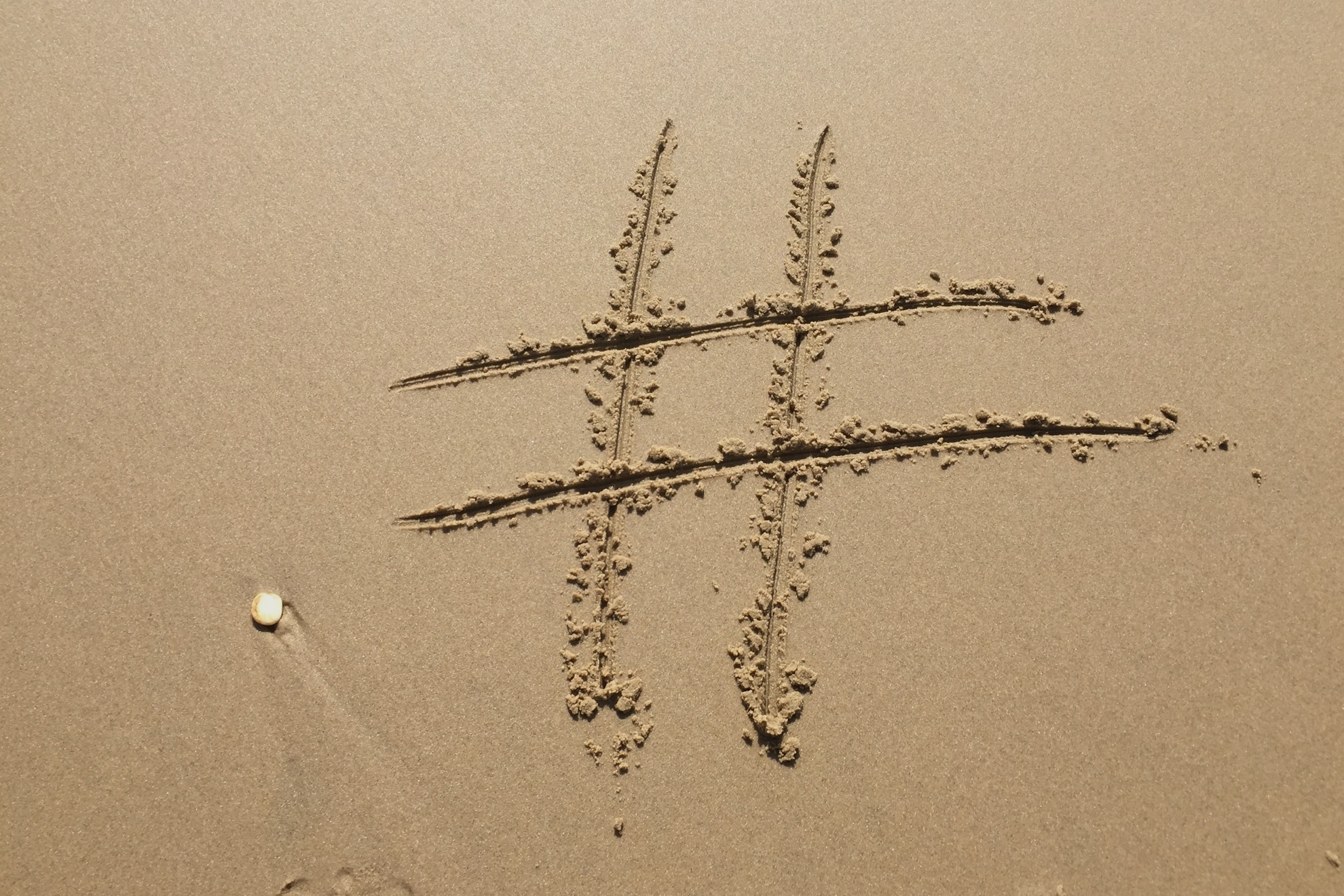 Research
Look before you leap.
Researching hashtags before using them is important, since the more relevant and targeted the hashtags you use, the more you increase your chances of reaching a target audience that will engage with your posted content.
Research Relevant Topics
A good place to start is by researching trends that are related to your line of business.
The results of each search will reveal all the top hashtags that are closely related to the hashtag you searched, which will give you ideas for even more hashtags you can use to reach and engage with your audience.
Research Your Target Audience
Rather than placing random general hashtags at the end of your Instagram posts, take a more targeted approach to growing your following by seeking out which hashtags your audience is currently using and inserting them into your posts (being sure to only use hashtags that are relevant and contain keywords that users interested in your type of business are actually searching for).
Think in terms of specifics, since generally speaking, the narrower the scope of any given hashtag, the more likely users are to be engaged with topics posted with that hashtag.
Research Leaders in Your Industry
One of the most effective ways to find the hashtags you should be using is to follow Instagram influencers and businesses that share your target audience to see which hashtags they use.
Find the top brands in your space and piggyback on their success by directly competing with them by using the same industry-specific Instagram hashtags they use.
Important Hashtag Metrics to Track
What should you actually look for when knowing a hashtag is working for your social strategy?
Here are a few top metrics that can help you determine the success of a hashtag.
Popularity
How popular is the hashtag that you're using? Hashtags that are used often tend to also be searched for often, so it's a good idea to include hashtags in your post that have proven to be popular.
You want to make sure you're not spamming your followers with irrelevant but trending hashtags just for popularity's sake.
Reach
How many people actually tend to see the hashtags you're using? If your reach isn't very high, you're probably not using the best hashtags. Try out some new tactics to see if you can increase the eyes on your posts, such as using a tool like Sprout to find related hashtags that are getting a lot of attention.
Interactions
Not only do you want to make sure people are using and seeing these hashtags, you want to make sure people are also interacting with them. Posting hashtagged content that gets users retweeting and sharing will expand the reach of your campaign.
Users
Who, specifically, is using the hashtags? You want to make sure that you're seeing users that are within your target audience using and searching for the same hashtags that you are so your message resonates.
Five Things To Do with Hashtags
· Conduct a Google search on your hashtag without the "#" symbol, with and without spaces between the words.
· Use a research tool like Hashtagify to identify high performance hashtags.
· Search Instagram, Twitter, Facebook, and other social platforms to see if your hashtag has been used before.
· Make sure that your hashtag doesn't have a second meaning that could confuse your prospective audience.
· Check and double-check any acronyms you use in hashtags for any potential double meanings.
Five Things Not to Do with Hashtags
· Don't use any hashtags without doing research.
· Avoid using hashtags #ThatAreTooLongorComplicated, since it will be hard for people to remember them.
· Stay away from all lowercase hashtag phrases. Instead, capitalize the first letter of every word for readability.
· Don't expect people to use your branded Instagram hashtags without a reason or incentive.
· Don't neglect to educate your audience on what your hashtag means and how to use it.
Conclusion
Successful hashtags have the ability to pique users' curiosity and draw them in, spurring them to join the conversation.
With some solid research, a well-thought-out plan and good execution, you'll be well on your way to making the most of hashtags for your brand within your digital marketing strategy.