Your customers use of social media to discover something new and see what's happening in the world has become an integral part of how brands communicate with their audiences. With hundreds of millions of daily users, your social media channels are rich with customer insights and opportunities to build your brand.
Now that you've decided to enter the social media world, you'll be needing some great content. In addition to that, how you "speak" on the various platforms will go a long way toward ensuring that your conversations go well and that the intended consequences don't turn into unintended consequences. What you say matters.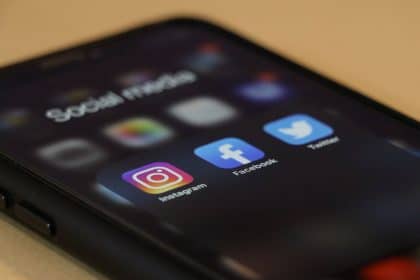 Consider the case of DiGiorno Pizza. They wrongly used the #WhyIStayed hashtag, which was created as an avenue for domestic abuse victims to share their stories to the online world. They used it as a build-up to the punchline, "Because you had pizza." Whoops.
Like with any conversation, knowing the temperature of the room is critical to making a good impression rather than an infamous one.
1. START A DISCUSSION ON RECENT INDUSTRY NEWS
Since the focus of most social media efforts is to generate more awareness, traffic, and eventually leads for your business, you'll want to make sure your conversations are engaging the right audience.
Start by following some industry news bloggers, websites, or television channels that your audience watches. Then, as you are browsing through your feed, repost articles or updates they are sharing that you would consider relevant to your target audience. With your repost, comment on the news and ask for feedback from your audience.
2. ASK QUESTIONS
People love to give their opinions, so great conversations starters often begin with an intriguing question.
What are your favorite [industry] blogs?
What [industry] product would you say you can't live without?
What's the best [industry] article you've read this week?
3. BE TIMELY IN YOUR RESPONSES
One of the most advantageous aspects of using social media for customer service is that it's a quick, easy way to respond to feedback. This usefulness goes out the window if it takes your company three days to respond to a timely request, such as, "What time are you open until on Wednesdays?" when it's already Saturday morning.
Having a dedicated person paying attention to online inquiries is key. Be sure this employee knows to check not only Twitter mentions or Facebook post comments, but also the comment sections on any company-produced blog posts, as well as direct messages on Twitter, Facebook, or Instagram.
Not every remark will require a response, but vigilance can help ensure your company isn't losing business due to oversights. Direct questions, product-related inquiries, and complaints should all be addressed ASAP.
The challenge of being in a perpetual conversation with your customer base is that their expectations will rise as to your responsiveness to them.
4. BE HUMAN
While you don't want to act overly chummy with customers, it's important to remind them that a real, live human being sits on the other end of the computer screen.
In the same way as it's easy for commenters on YouTube to write spiteful things they would never dare whisper out loud in person, it's easy for customers to rant at what they perceive to be a faceless online entity. By humanizing your brand with a personal touch, you add a crucial element that brings your brand back down to Earth.
5. BE REACTIVE TO CURRENT AFFAIRS
It's important that you know how to start a conversation and when it's best to enter someone else's. By monitoring a mix of broad and local hashtags and staying on top of trending topics you can stay up-to-date on relevant conversations and avenues to enter the discussion.
You don't want to feel like you're stretching to make the connection between your brand and the trend/moment. But when there's a natural fit, you'll gain credibility and brand awareness.
6. TAKE A STAND FOR SOMETHING
Twitter has provided a platform for a new wave of social and environmental activism that provides an opportunity for brands to stand for something and support causes. When a discussion on Twitter feels relevant to the core values of your brand, tap into these conversations to help people understand what you stand for and support. Research suggests that 8 in 10 people feel that brands are in a position to affect positive change, and brands that are seen to have an activist persona are viewed more positively.
You can't ignore the power of social media and how much it can help you understand your current and potential customers.
Engaging with your audience on social media is a great way to truly get the insight you need to help make critical business decisions and it can be as easy as asking a question.