Every business is unique, and how will people know that if your website is just like the others? Finding web developers with niche specialties ensures that your website will be tailored to fit the specific needs of your business and your clients. This article will discuss why choosing a specialty web design agency can boost your business.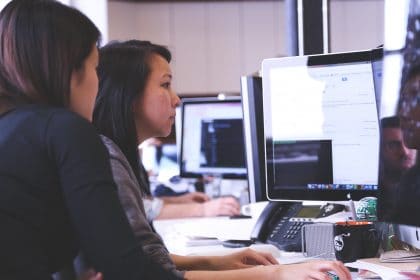 As a business, you are always trying to serve your clients better. By building a niche-specific website, you can provide your clients with a truly unique digital platform that is specifically customized to their needs. Not only will this help you get higher rankings in the search engine result pages, but you will also stand out more from the competition.
Here we have outlined a few of the many benefits of niche-specific web design services:
A unique website customized for your client's needs helps distinguish yourself from the competition.

Optimized content and structure allow higher SERP rankings.

Clients are delivered fully functional websites ready to start creating conversions.

A specialty web design company will provide full service from planning and development to marketing and content creation.

Specialty web designers will create excellent user experiences.
When you hire a niche web designer, they will give you a large advantage over your competitors because of their high expertise in website creation, allowing you to grow your business by increasing traffic, conversions, revenue, and more.
Choosing a Specialty Web Design Company
Experience
When looking for a web design company, look for companies that have prior experience in creating websites in your niche. A good experience will allow the company to understand how to create a website based on your needs.
Make sure the company you go with has a good reputation and a history of satisfied customers.
Portfolio
A specialty web design company should have a relatively extensive portfolio available for review. This will allow you to see the type of work they do and the quality of it. Make sure to pay attention to the design, development, and success of the websites they have created.
You can view our portfolio here.
Services
Hopping around different developers and companies can be a hassle and, overall, bad for the success of your website. Look at all the services being offered by the company and see if they have all the services a niche-specific website needs. These services should include everything from hosting solutions, and design elements, to content planning, SEO, and social media marketing.
After Sales Support
A good web design company that truly cares about the success of your business will offer post-development support. They will want to provide you with digital marketing and SEO support to ensure the website they carefully created gets the attention and concrete results it deserves. It can be anything from monthly maintenance to full-fledged marketing campaigns. A huge advantage of having your niche web designer maintain your website is that the team is fully aware of the nuances and know-how to deal with any website issues efficiently.
Backup
A good niche-web design company should also offer backup and security services and manage all backups on a strong server in multiple locations. New Target provides state-of-the-art hosting and security services as well as ongoing maintenance and support for Drupal, WordPress, Magento, and WooCommerce-driven sites.
Ease of Use
A good specialty web design company will provide you with an intuitive website rich with functionality that is also easy for you to use and manage. It is important they implement a good CMS so that even less experienced users can make updates to their website. They should also provide you with ongoing training and support, so you aren't left in the dust after they've built your website.
New Target is a Specialty Web Design Agency
If you are looking for a specialty web designer that checks all the boxes above, look no further. New Target is a fully integrated specialty web design agency that solves all creative, technology, and marketing challenges. Our specialty web design services will take your business to the next level; contact us today.