Stripe is a popular payment processing platform for businesses of all sizes. With Stripe, businesses can easily accept payments online and in person, manage subscriptions and recurring billing, and even track sales tax automatically. Plus, Stripe offers robust fraud protection tools and the ability to integrate with many popular ecommerce platforms.
Here are eight features that make Stripe worth considering: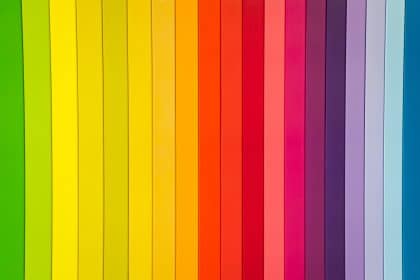 Multiple types of payments
One of the standout features of Stripe's payment platform is its ability to process multiple types of payments, including credit and debit cards, digital wallets like Apple Pay and Google Pay, and international currencies. No more missing out on sales because you couldn't accept a certain payment type.
Customizable checkout options
Stripe offers customizable options for checkout on your website or app. With just a few clicks, you can choose your preferred button style, language, and payment methods. Additionally, you have the option to collect customer information such as email and shipping address. All of these customization options help create a seamless and professional checkout experience for both you and your customers.
Not only that, but Stripe also offers the ability to add promo codes and calculate taxes at checkout. These features make it easy for both you and your customers to keep track of any discounts or additional expenses during the payment process.
Overall, the customizable checkout options provide a smooth and efficient experience for everyone involved in the transaction.
Automatic payout scheduling
Did you know that you can set up automatic payouts for your earnings? This feature allows you to schedule when and how often your funds are transferred to your bank account.
Not only does this save time on manually requesting payouts, but it also helps with budgeting and cash flow planning. To set up automatic payouts, simply go to the "Payout Settings" section in your Stripe dashboard and select a frequency (daily, weekly, or monthly) and desired transfer date.
Using automatic payouts with Stripe can help streamline your business operations and give you peace of mind knowing that your earnings will be consistently transferred to your account.
Stripe integrates with other online platforms
Some popular platforms that offer easy integration include Shopify, Squarespace, and WooCommerce. Additionally, there are various plugins and modules available for platforms like Magento and WordPress.
Fraud protection
Stripe offers multiple layers of fraud protection, including manual reviews, pattern recognition algorithms, and integration with third party fraud detection services. Additionally, the Radar product uses machine learning to automatically block and flag suspicious transactions.
Customers can also enable extra verification steps for payments, such as requiring a ZIP code or CVV number match or setting spending limits on cards. These measures help prevent unauthorized use and protect against chargebacks.
Overall, Stripe strives to provide a secure platform for online payments and regularly updates its fraud protection measures to stay ahead of evolving threats.
Analytics and reporting tools
Stripe offers a variety of analytics and reporting tools that allow businesses to track their financial performance and make data-driven decisions. These include the Dashboard, which gives an overview of key metrics such as payment volume and revenue; the Transactions page, which provides detailed information about individual payments; and Custom Reports, which allows users to create tailored reports based on specific criteria.
Additionally, its API can be used to integrate transaction data with external analytics platforms. By utilizing these tools, businesses can gain valuable insights into their operations and effectively manage their finances.
Competitive fees and pricing options
Stripe charges a flat fee of 2.9% + $0.30 for every successful card charge. They also offer pricing options for businesses making over $80,000 per month and enterprise solutions for larger companies. Additional fees apply for certain types of cards, international transactions, and refunds. Overall, Stripe's fees are competitive with other payment processors on the market.
However, it's important to understand all potential fees and how they may impact your bottom line before choosing a payment processor. It may also be worth considering alternatives like PayPal or Square, which offer different fee structures and features. Ultimately, the best option will vary for each business and should be carefully considered.
Customer support
Stripe is committed to providing exceptional customer support. Their team is available 24/7 to assist with any questions or issues you may have. Additionally, their comprehensive Help Center offers solutions and resources for common issues. To contact the support team, simply log into your account and click on the "Help" button in the top right corner. You can also reach them by email at [email protected] or by phone at 1-888-963-9253.
Overall, Stripe provides reliable and secure processing with great customer support, making it a top choice for businesses of all sizes.