Instagram is a photo and video sharing social networking service. It allows its users to upload their media and organize it by hashtags and geographical tagging. Posts can then be shared publicly or to just friends and followers. Users of Instagram (over 1 billion!) can browse other users' content by tag and location, view trending content, like photos, and follow other users.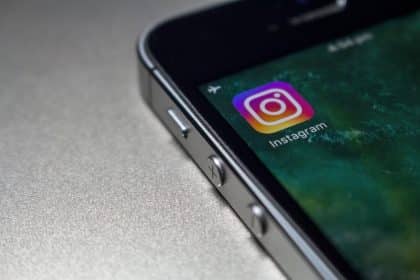 Success on Instagram
One of the best ways to make an impact on Instagram is by consistently posting high-quality content. This means taking the time to carefully curate your feed and post aesthetically pleasing photos or videos. It also involves regularly engaging with your audience by responding to comments and sharing user-generated content.
Another important aspect is utilizing hashtags and location tags to attract a targeted audience and potential collaborators or brand partnerships. Finally, don't be afraid to step outside of the box and try new things – whether it's hosting giveaways or trying out new editing styles – in order to stand out from the crowd and keep your followers interested. By implementing these strategies, you can make a lasting impression and grow your presence on Instagram.
Define your goals
Before you post, you need to determine why you want your brand to be there. What do you want to accomplish?
Maybe you just want to gain more awareness for your brand.
Connect with your current customers.
Drive more traffic to your website blog.
And while your goal might change eventually, it's important to have at least one to start off with.
Post consistently and at optimal times
Consistent content is key to gaining and retaining users. Whenever they choose to use Instagram, you want to be sure that they are greeted with fresh content. You then become a preferred destination in their minds and that can make all the difference.
While your users may vary from this timetable, and you need to use Instagram tools to tell you exactly when your followers prefer you to update, here are sometimes that have proven effective for others:
Monday: 6 a.m. / 10 a.m. / 10 p.m.
Tuesday: 2 a.m./ 4 a.m. / 9 a.m.
Wednesday: 7 a.m. / 8 a.m. / 9 a.m.
Thursday: 7 a.m. / 8 a.m. / 11 p.m.
Friday: 5 a.m. / 1 p.m. / 3 p.m.
Saturday: 11 a.m. / 7 p.m. / 8 p.m.
Sunday: 7 a.m. / 8 a.m. / 4 p.m.
Use hashtags strategically
Choose relevant hashtags that relate to your post.
Use a mix of popular and niche hashtags.
Keep track of which hashtags perform well for you.
Don't use too many hashtags in one post (Instagram allows up to 30).
Use hashtags in the caption or in the comments.
Include hashtags in your Instagram Stories.
Use a branded hashtag for your business.
Follow and engage with others using the same hashtags.
Refresh your hashtag list periodically.
Stay up to date on trending hashtags and join in on relevant conversations.
Utilize Instagram stories and live videos
Instagram stories and live videos allow users to share real-time moments with their followers. These features give a more raw and authentic perspective compared to carefully curated posts on the Instagram feed.
In addition to adding fun filters and graphics, Instagram stories also offer interactive elements such as polls and questions for added engagement with viewers.
Live videos offer a similar experience but with the added element of allowing followers to leave real-time comments and send hearts to show their support.
Overall, Instagram stories and live videos provide a unique way for users to connect with their audience in an immediate and personal manner.
Utilize all available features, such as Insta-polls and swipe ups
Did you know that Instagram now offers "Insta-polls" and "swipe ups"? These features allow businesses to gather instant feedback from their followers and direct them to external links.
Insta-polls are a great way to gain insight into your audience's preferences and make informed decisions about your products or services.
Meanwhile, the swipe up feature allows you to easily promote a specific link, whether it be to your website or an affiliate product.
Utilizing these features can help enhance your marketing strategy and drive more traffic to your brand.
Analyze your insights regularly to track growth and adjust strategy accordingly
Regularly analyzing your insights can help you track the growth of your account and adjust your strategy accordingly. By keeping an eye on metrics such as follower count, engagement rate, and top performing posts, you can make changes to improve your overall performance. This could include adjusting the types of content you post or the times that you post them.
Additionally, analyzing your insights can also give you insight into the interests and demographics of your followers, allowing you to tailor your content and promotions to better cater to them. Overall, regularly analyzing your insights can help ensure the success and growth of your account.