In a world full of competition and media clutter, it gets quite difficult for brands to get noticed. The average consumer is now exposed to tons of new brands, products, and campaigns every day. So how are you supposed to break through all this noise? Effective brand activation.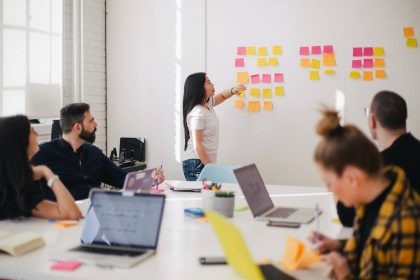 What is Brand Activation?
Brand activation is just a section of the overall brand strategy and is key for connecting brands and consumers on a more personal level as well as for increasing brand awareness and engagement through experiences.
Brand activations are in-person experiences, events, and interactions that foster long-lasting emotional connections between a brand and its audience to promote a new product, campaign, or brand.
Basically, when a person opens a new business, nobody knows about them, and the brand is lifeless- it needs to be activated to create a position in the consumer's mind. The same is also true for businesses looking to rebrand or introduce something new to their audience or a new market.
Why is Brand Activation Important to Business?
Relationships are all about trust, and nowadays, consumers are tired of brands making promises they don't deliver on.
Brand activation involves building trust for not only the product and services but also the company as a whole. Strong trust ensures that people get what they are promised and lets the customer know that the company places more value on the consumer and their experiences rather than just advertising. To establish this trust, brands have to be unique from their competitors and provide the right product at the right time.
Depending on your industry, brand, and audience, there are different types of activation campaigns.
Experiential Marketing: A campaign that markets through experiences. They are typically creative, thought-provoking, or emotional.
Sampling Campaigns: Companies will see increased brand awareness as a result of giving out free stuff.
In-Store Brand Activation: In-store demonstrations and hands-on experiences allow customers to interact with products. This method is particularly effective for new product launches.
No matter which type of brand activation you go with, you're going to need a number of digital components to support your brand activation. Here are the top digital components that go hand-in-hand with your brand activation strategy.
Digital Components of Brand Activation
Digital Campaigns
A digital campaign can be used in tandem with another brand activation campaign or on its own. Since consumers are much more likely to engage in an experience if it is online or possesses an online component, digital marketing campaigns allow brands to reach audiences beyond physical interaction. It also allows marketers to collect data to improve their marketing campaigns.
Social Media
Social media is another important layer of brand activation. It is where your brand connects and engages with customers, employees, and the general public and provides a great platform for sharing your brand voice and personality. Social media is perfect for driving up engagement and keeping consumers interested in the activation. With experiential marketing on the rise, you have to leverage social media to make sure the campaign receives the exposure it needs.
The influencers you partner with will activate the new product to their following using their own social media accounts. Influencer marketing can be a campaign in itself, or the influencer could be a smaller part of a larger campaign. Either way, you will experience increased brand awareness, but make sure to pick the right influencer for your activation.
Hashtags
Hashtags quickly gained popularity because of their memorable nature. When working on brand activation, creating a hashtag that represents your brand and makes your content more shareable is key. The hashtag should be easy to remember and related to your brand or the brand experience related to the campaign.
A great example of this is Dunkin Donuts #DunkinRefreshSweepstakes. Dunkin Donuts was able to generate even more buzz around its sweepstakes campaign by creating a hashtag people had to use and share to enter.
Social Media Management Software
Your content should never be posted without proper planning and management. A good social media management software will ensure that your social posts are posted at the right time and in the right place to support your activation effectively.
Takeaway
Overall, building and implementing a brand activation strategy is an excellent way to increase your brand's visibility and create long-lasting customer relations. However, your activation campaign will likely fail if you don't take advantage of the digital components we discussed above.
New Target helps organizations shine above the rest by capturing your brand essence and pushing it to new heights. We specialize in telling your brand story in new ways and creating brand identities guaranteed to win over your audience. Our digital-first branding approach ensures that your brand is making meaningful connections on all the channels.