If you are looking for a way to streamline your tax compliance process, Avalara may be the solution for you. Avalara provides cloud-based software that helps businesses automate their sales and use tax compliance. With Avalara, you can manage your tax compliance in one place, and keep track of your filings and payments all in one system. Avalara can help you save time and money on your tax compliance, and make sure that you are up to date on your filings and payments.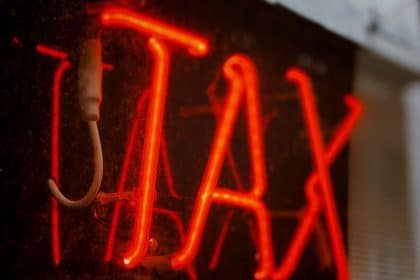 Tax Compliance Features
Avalara provides a suite of features to help businesses automate their sales tax compliance. Some of these features include:
Tax determination
Avalara's tax determination engine makes it easy to calculate the correct amount of sales tax for every transaction. This can save businesses time and money by ensuring that they are not overpaying or underpaying taxes.
Tax filing
Avalara can help businesses file their sales tax returns electronically, which can save time and reduce the risk of errors.
Tax remittance
Avalara can also help businesses remit their sales tax payments to the appropriate authorities. This can further streamline the compliance process and help ensure that businesses are up to date on their tax obligations.
Avalara's Solutions
Avalara is the leading provider of cloud-based tax compliance automation solutions for businesses of all sizes. More than 10,000 customers and 60,000 users worldwide trust Avalara to help them comply with transactional taxes, including sales and use, VAT, excise, communications, and other tax types.
Avalara's comprehensive suite of solutions delivers end-to-end compliance across the globe – providing businesses with a single point of solution for all their tax needs. Avalara also offers responsive customer support in over 20 languages and operates in more than 150 countries.
When it comes to choosing a tax compliance solution provider, there are many reasons to choose Avalara:
Industry-Leading Solutions
Avalara offers the most comprehensive suite of cloud-based tax compliance solutions in the market, covering more than 20 countries and 60,000 jurisdictions.
Global Expertise
Avalara has a team of tax experts located in offices around the world who keep up with the latest changes in taxes and regulations. This means that businesses can rely on Avalara for accurate and up-to-date tax information, no matter where they are located.
Customer Support
Avalara's customer support team is available 24/7 to help businesses with any questions or issues they may have. The team is multi-lingual and able to assist customers in over 20 languages.
Flexible Deployment Options
Avalara's solutions can be deployed either on-premises or in the cloud, giving businesses the flexibility to choose the deployment option that best suits their needs.
Affordable
Avalara's solutions are designed to be affordable for businesses of all sizes. There is no upfront investment required, and customers only pay for the services they use.
Scalable
As businesses grow, they can scale their use of Avalara's solutions to match their needs. The solutions are designed to grow with businesses, so there is no need to switch to a new provider as businesses expand their operations.
Easy to Use
Avalara's solutions are easy to use, so businesses can start using them right away to compliance with tax regulations. The solutions are also backed by 24/7 customer support, so businesses can get help when they need it.
Trusted
Avalara is a trusted name in the tax compliance industry and has been providing compliance solutions to businesses for over 15 years. Businesses can be confident that they are using a reliable and reputable solution when they choose Avalara.
Award-Winning
Avalara's solutions have won numerous awards, including being named a Leader in the Gartner Magic Quadrant for Sales Tax and VAT Management Suites.
Committed to Customer Success
Avalara is dedicated to helping businesses succeed with their tax compliance obligations. The company offers a range of resources to help businesses, including educational webinars, best practices guides, and customer success stories.
When it comes to tax compliance, businesses have many reasons to choose Avalara. Avalara's solutions are comprehensive, global, easy to use, and backed by excellent customer support. businesses can be confident that they are using a trusted and award-winning solution when they choose Avalara.