The ecommerce game is fat with competition. Some have enough power to run your local kicks shop or help you engage a billion-dollar international enterprise. The latter brings us to Magento, a super-powered, turbo diesel F350 of an ecommerce platform. Nearly three years ago, Adobe acquired Magento for a cool 1.6 billion. But it wasn't just for show. Like that Patek Philipe on your wrist, Adobe had plans to make it the one-stop shop for all, big or small. Are they making good on their promise?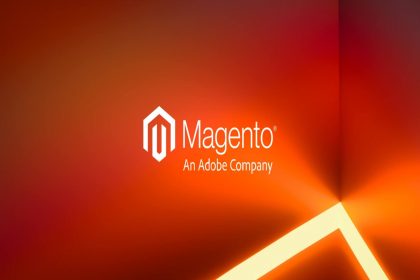 WELCOME TO THE ADOBE FAMILY. GABAGOOL, ANYONE?
ADVANTAGE?
Adobe's acquisition of Magento puts your investment in a great position. Adobe consistently delivers top-tier products. Always on the ball when refreshing and updating their solutions and always highlighting the needs of its customers. Magento, one of the most popular web-based business platforms on the web, is currently taking advantage of the Adobe family as the leader in the ecommerce game with consistent growth.
DISADVANTAGE?
Being part of "The Family" also makes Magento part of a larger target for breaches and attacks. Similarly, the Microsoft vs. Apple debate, one has far more users than the other making it a larger target for malicious intent. Nonetheless, Adobe takes care of its own with most of the Adobe cloud data being stored securely through AWS, meaning that Magento isn't necessarily any more vulnerable to outside threats than it was prior to the acquisition and may be safer.
AI: THINK WE'LL AUTOMATE IT
Powered by Adobe Sensei (Wax on?) business savants can now capitalize on recurring touchpoints through AI-based automation and intelligence. These are those gentle nudges in your inbox, texts, and re-targeted ads that get you to buy that new air fryer you never knew you didn't need. After configuration, the user's journey can be set up to track movement and gather information like a covert agent. In addition, the user experience is improved through recommendation engines choosing the most relevant products throughout the shopping journey for your customer, ensuring they stay and get what they really came for. AI-based product recommendations from Magento ecommerce-building platform helps to drive revenue, optimize inventories, and prevent hoarding of essential items.
Magento also acquired Akeneo, an open source product information management (PIM) system. Before the partnership, the PIM options were limited in Magento. However, with these features slowly being integrated, users can aggregate product information easier than ever by unifying product data across Magento, ERP, and the content management System (CMS).
Obviously for store managers, this process of product creation and approval workflows saves time and resources by launching the product at a significantly reduced time. This contributes to faster market distribution, along with increased overall sales and revenue. It could benefit your business massively.
Adobe utilizes a Commerce Integration Framework (CIF) which makes Magento more effective in supporting complex business needs. For example, marketers and content managers prefer a single CMS to enhance the buyer experience; one device to rule them from both the brand and the user experience. Adobe's CIF enables the entire Adobe Experience Cloud to integrate with Magento. It just got real up in here.
In addition, this year, Adobe made Progressive Web Apps (PWA) available to the Magento customers through the PWA Studio and the developer tool kit. It enables retailers to develop online stores that offer an app-like experience without the hassle of managing two sets of source code and standards of Apple and Google. Not just that, a PWA doubles as an SEO machine, increasing conversion rates. It's all about the gains.
SAFE AND SOUND (ALEXA, ADD CAPITAL CITIES TO MY PLAYLIST)
All of those 16-year-old hackers have you on edge? Don't fret just yet, Magento continues to be one of the most secure ecommerce platforms in the world. Magento 2.1 is stacked with an onslaught of acne-fighting power including random Admin URI for preventing attacks on specific locations.
This means Magento 2.1 allows you to apply the umask to restrict the access. There is also a highly effective feature called X-Frame-Options HTTP request header. It protects your store from clickjacking attacks.
At the end of the day, if someone with skill really wants "in" no ecommerce platform is safe. But the folks over at Magento take security to post-Snowden NSA levels and are consistent with fixing all the security issues through regular updates and patches. After all, they better with those licensing fees.
Plus, like Salesforce or WordPress, Magento offers third-party plugin developers that build extensions for further strengthening the protection system of the platform. For example, Mageplaza, provides popular Magento 2 Security Suite Extensions to further prevent malicious intent. When this module detects any change of files in the back-end, it sends a report to you via email. There are also several highly effective features including brute force attack protection, action log, and away mode that gives those pesky hackers a heck of a time. (90's hacker voice: "I'm in.").
Adobe seems to know what it's doing with its swing of acquisitions. It's still early in the game to tell what Magento will look like over the next two to three years. But, we're excited to see them battle it out. Of course, with increased competition comes a better product for us end-users. Let the battle rage on and don't go silently in that sweet night Magento, we're rooting for you.