When you decided to put some great content out there, you didn't fully realize the challenge of coming up with a fresh and engaging topic each week or "gasp" each day! And it's possible that after an initial boost to your page rankings and page visitors, you've seen a plateau or even a drop-off.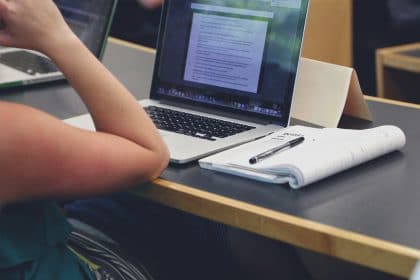 A potential solution to both problems is to take on some themes in your content production. Whether you produce your thematic content in video or audio or written form (or all three), the idea is that you dive deeper, go broader, and establish yourself as an expert in this topic which will certainly help your views and rankings.
It's also a timesaver as you can plan your series ahead of time which saves you a lot of gray matter when you approach an empty page the next time your content is due.
Your customers will be a great source of ideas and it's for them, so getting their input will prove to be very beneficial. Check out SurveyMonkey, JotForm, LimeSurvey, Crowdsignal, or SurveyGizmo for easy and inexpensive tools to survey your people. Everyone loves giving their opinion.
Whether your thematic content is put out over a month or longer is probably based on the reaction you get. There's nothing wrong with changing course if you see that you've reached the end of your audience's interest in that subject. If the public started hating pickles, Burger King would stop putting pickles on their burgers.
OVERARCHING GUIDELINES
Say something new.
Be entertaining as well as informative.
Be consistent, no one wants to wait a month for the final chapter of the book they've been reading.
INSTRUCTIONAL VIDEOS
A "how to" series is always popular. The average YouTube viewer is often enticed to watch videos of how things are made even when they weren't intending to do that when they logged on. The power of knowing a process is intoxicating, and we've been this curious since we were children. So, you may pick up some viewers who were just passing by and saw your interesting video.
Instructional content can go deep into a subject or stay light with a handful of tips. Either way, you're giving great information to your customers and establishing yourself as the "go-to" business for that service. Who wouldn't hire Norm Abram or some other wood-working expert after seeing him build a beautiful dresser from a pile of scrap wood?
F.A.Q.
When searching a product or service to purchase, which of us doesn't stop by the "frequently asked questions" section and browse? It's a great way to scratch an itch. Your frontline staff (sales, reception) should be a great source of these questions that need to be answered. And, as your customer base and business expands, there will always be new questions that need to be answered.
CONNECTED BLOGS
The advantage of a series of blogs on a singular topic is that you can glean from multiple staff members and hit the topic from a variety of angles. Everyone knows what they are going to be writing on that week or month, and it's less time-consuming to continue a theme as it is to come up with a new topic each day or week. And, the reader gets a deeper understanding of the subject and the end product can be repackaged as an e-book that can be used in future marketing campaigns.
BEHIND-THE-SCENES VIDEOS
With video or live streaming, going behind the curtain is a great way to engage with your audience, connect with them on a deeper level, introduce your team of experts, and give your business a human face. When they see Carol and Herman working on a solution for a problem they might have, it's an easy decision to reach out to their new "friends" for help.
MULTI-TOOL CONTENT
If you are really ambitious, hit up a theme with all your weapons, blogs, videos, audios, graphics, and really "wow" your audience. If you have the expertise, then unleashing it to the world should be both and straightforward and fulfilling. The time you spend packaging your great thoughts will pay dividends for a long time as you connect your team with that subject in the minds of customers and future customers.
At the end of the day, you want your business to be associated with a particular product or service and want to be known as the expert in your field. Connecting the public with your staff and allowing them insight into your business is why you see manufacturing companies offer walking tours. "See your tractor get built at John Deere!"
The advantage of a thematic content campaign is that you can offer virtual walking tours to the entire waiting world.
The sum of established expertise and a positive emotional connection to a company is the equation that equals greater engagement, more sales and higher profits.