Getting local customers is easy, just like losing weight is easy. If you simply follow the instructions, you'll be successful. If you have the drive, steely determination and persistence. So, start with these 10 simple ideas, wear a groove in these tracks, and you'll soon see a nice boost in your local business. Unless of course you are opening an ice cream stand in Chernobyl, Ukraine; in that case, you'll do just fine because you'll probably be the only ice cream provider for miles around.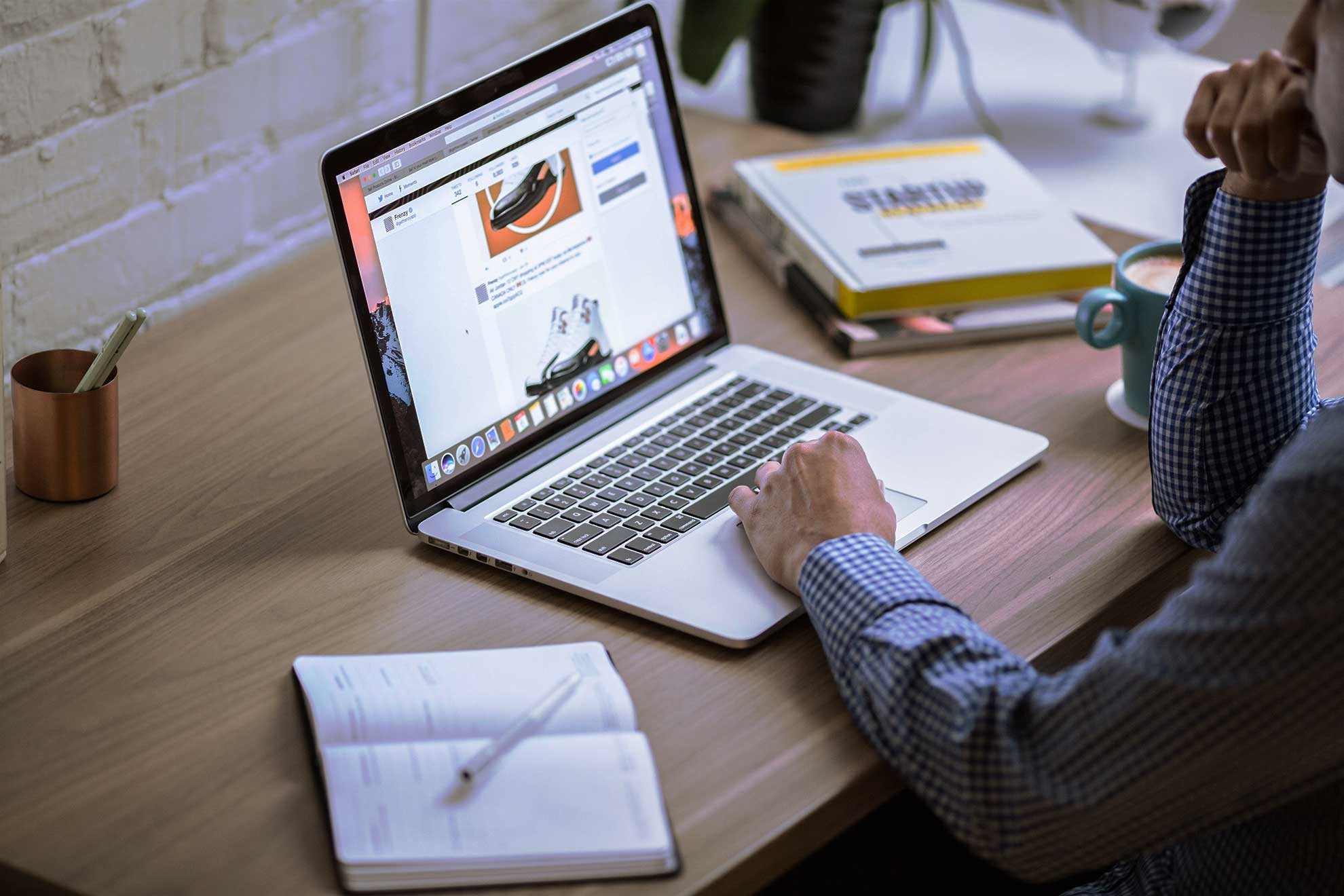 Almost every one of these local marketing ideas is free to try. They take time but do not necessarily mean dollars out of the register. The success will come with by testing which approach meets your customers where they are. You'll not know at the beginning which ones will work for you, where you live, in your market, so try to give them all a little effort and then note carefully where you are making headway and lean in harder there.
1. Survey your current local customers. Do you live in northern Canada or are you just here for the winter?
Ask your current customers how they heard about you, what made them come in today, why they keep coming back. These folks come armed with valuable information. They are why you exist, so a gleaning of their opinions is going to tell you where to find more people like them or what about you and your business to emphasize.
You can emphasize in your advertisements what they tell you and you can also put more effort into the areas that are important to them (some of which you may have been unaware of), "I like how none of your ice blocks are yellow."
Survey them in person if possible, by email, text, if necessary. In person, you'll get answers to questions you might not even have thought of. If you get a good sample of in-person answers, you can use those broad strokes to compose a survey that goes out via other means.
2. Make sure you exist on Google. If they don't find you, they'll just go to AAA-Igloos down the street.
Set up a free listing with Google. Almost everyone looking for what you're offering is searching online. If you don't exist there, you don't exist. When people search online for something, they start with Google. Setting up your free Google listing makes it easy for consumers to find you when they search for terms related to your business. Once people find you there, they can connect to all your other channels, like your website and social media.
3. Engage your market on social media: "Hey y'all, how many words for snow do you know?"
We have an amazing opportunity to connect to our customer base and potential customers and it costs pennies on the dollar compared to the options of a previous generation. Facebook, Twitter, Instagram are all ways of finding people where they are and telling them about yourself and why together you'd be a good match.
The power of social media is the exponential distribution of your message by your loyal customers. When they endorse you and your business to their friends in a favorable post or a thumbs up, that is the best exposure as you can get without running a 60-second spot during the Super Bowl.
Be responsive. Good or bad, comments about your business deserve an answer. And, if a disgruntled customer feels as if they are being heard by ownership or upper management, this will go a long way toward curtailing their wrath and spreading a bad word to others.
Don't forget YouTube. Whether it's a one-time video about your operations or a series of informational talks, this tool can quickly put eyes on your business.
4. Verify your information on the major rating sites. "Your site said 121 South Pole Lane and you are at 121 North Pole Lane; you wasted a month of my life!"
For example, you may have a Yelp profile because customers rated and reviewed your business. It's important that you make sure all your information such as your store hours, phone number, address, and website are accurate on these platforms. If a customer tries to contact you and the phone number is wrong, or if they show up to your store thinking you're open and you're actually closed, it's going to hurt you.
Check Tripadvisor, Yelp, and Foursquare as they are the most popular review sites where your customers may rate you and angry customers may provide negative feedback. And that's where you need to engage them—all.
5. Show your passion, and people will respond. "Our igloos are handmade, the old-fashioned way."
It doesn't matter what you are selling or what service you are providing, if you love it and can share that passion, others will respond. You find yourself deep diving on YouTube and come across a fellow who takes wood stumps and turns them into wood vases. You've never wanted a wood vase. You don't care at all about woodworking. But soon you find yourself fascinated with the process of transforming something ugly into something beautiful.
That's the power of witnessing the passion that comes along with being an expert in something. If you're the best sandwich maker, the most creative t-shirt designer, the most interesting website designer, soon the world will know it and flock to you.
But finding ways to talk about it on your website blog, social media channels, or even public appearances will be your goal. First, you'll attract the other woodworkers (for example) and then you'll start attracting others who are simply drawn to you and your business for intangible reasons.
6. Give back to your community. Offer "How to add that tricky second floor to your igloo yourself" courses.
If 10% of your pet food sales go to support no-kill shelters, you'll develop a very loyal following of dog and cat lovers. Research shows that 91% of customers say they are willing to switch brands if it means supporting one associated with a charitable cause.
It's a safe bet to associate with local charities. This will definitely help you and your business become closer to your community.
For starters, you can make an annual contribution to a charity or provide a way for your customers to leverage their giving through your business. You might match any donation up to a certain dollar amount to help with the recovery efforts from a local weather incident. You might take up the cause of a local sick child and let others give through your place of business.
Donating your goods and/or services is more cost effective than a straight donation and it gives a greater picture of what you are able to provide to the community.
7. Start blogging on your website and improve your SEO ranking for free. "Winter, Day #178, anyone cold yet?"
Engaging your customers in-person is most excellent, but engaging them via your website will send your Search Engine Optimization through the roof. If a current customer knows what you do, where you are located and has your contact information, how often will they return to your website?
But if you are engaging them directly there, if new content is emerging on a regular basis, then these existing customers will help you boost your profile and that will bring in new eyes and new customers who are being alerted to your business via the keywords that you have placed in your blog. But like your weight loss plan, you have to be consistent in your efforts.
8. Customer Appreciation: "Nanook, good to see you again!"
You go into the bar Cheers because everyone knows your name. That's intoxicating. To belong somewhere. We are social animals. We crave to belong. Because we no longer live in tribes and small villages, we are constantly seeking the benefits of those communities elsewhere.
– Train your public-facing staff to remember the customers' names and use them.
– Send personal notes of gratitude to your loyal customers.
– Gift them some SWAG. Having your happy customers walking around with your name on their t-shirt or office mug makes them feel appreciated and may just prompt a conversation where they bring you your next customer.
– Start a customer loyalty program. Your loyalty program could be something as simple as a punch card. On the 10th visit, the customer gets a free puppy or something like that. Because your town or city likely has several businesses similar to yours, when it comes time for another oil change, t-shirt purchase, or tax return ("10% off your next purchase if you get audited!"), make sure they have yet another reason to return to your business.
9. Use traditional media to your advantage. Igloos have mailboxes, don't they?
Advertise the old-fashioned way, because it still works. Flyers in the mailbox still get eyes.
Add subscribers to your email list. No one emails now because they think that too many people are. Well it's free and easy and someone will open it.
Get free advertising on local radio, newspapers, television. News providers are always on the lookout for content. They have to compete with the 24-hour news cycle that the rest of the world operates on. So, if you have "we just opened or expanded" news or a heartwarming story about free medication for puppies and they can get viewers, then you might get exposure to a huge segment of the market at no cost to you.
Mail a coupon; it's a win-win. The customers get a discount, and you can track who is using the coupons.
10. Launch a mobile app. Just be sure that the icon can be pressed with very thick gloves on.
Your customers are using mobile devices. You need to consider launching a mobile app for your local business. Studies indicate that consumers prefer an app compared to a mobile site because it's more convenient and think that it's faster.
You may not think an app is necessary for your local business right now, but it will be in the future. Even if you're not ready to start this process today, you need to plan to do it soon.
10.5 Send texts like your igloo is on fire.
Send texts. Incentivize your customers to opt-in to text sales, alerts, announcements.
Ninety-five percent of people open a text within three minutes because they are certain it's something they are interested in. Our own experience tells us that this is decidedly so.
Conclusion
That's it. There's nothing else to do. Go, be successful.