Imagine a world where your budget is met by existing customers, and you could seek to expand your business on that solid footing. That's where customer loyalty comes in. You've spent a small fortune getting them in the first place, now invest a little more to keep them.
What does your business focus on more, bringing in new customers or keeping current ones?
Both are important for businesses, but there's mounting statistical evidence that shows customer retention is where it's at.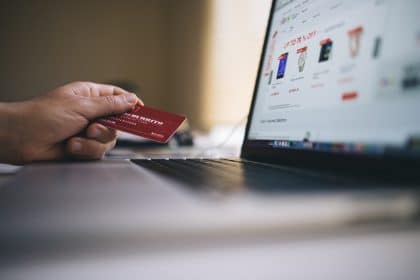 Surprising stats about the impact of repeat business:
Sixty-one percent of small and medium businesses report that more than half of their revenue comes from repeat customers, rather than new business.
It can cost five times more to acquire new customers than it does to keep current ones.
Reducing your customer defection rate by 5% can increase your profitability by 25 to 125%.
The average repeat customer spends 67% more in their 31st – 36th months of the business relationship than in the first 6 months.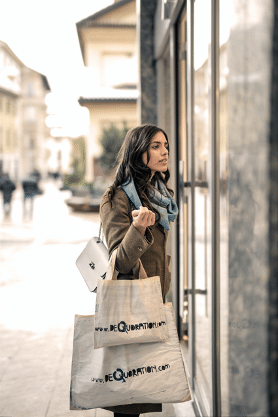 WHERE DOES LOYALTY COME FROM?
You return to your favorite restaurant week after week because they remember you by name, the food and service are good, and it's convenient. In addition, they give you little rewards from time-to-time like a free dessert on your birthday or a takeaway beverage. To top it all off, they have excellent WiFi and they often have a live jazz trio.
Your favorite online store is beautiful, easy to navigate, assigns the latest coupon code automatically, offers suggestions on other purchases, and has a painless checkout. You can just as easily shop on your phone as on your laptop.
This is the essence of establishing loyalty. And underneath all of this good is probably an excellent feedback system. They listen. They respond.
Humans like stability. If you give them what they need, their first instinct is to stay, not leave and search for something new.
It's not free but it's almost free compared to finding new customers all the time.
Listen
Your customers will forgive quite a bit if they feel as if they are being heard. Ripe with feedback are your social media channels. Responding to comments there quickly and sincerely will pay dividends.
Give them easy ways to offer feedback on your website.
Quality
Keeping up standards is an ongoing expense. Investing in people who can produce your goods or services is vital. Consistent service starts with a consistent staff or at least a consistent staff training program.
Service
If your website has a phone number but it's rarely answered quickly or at all, you might as well not have it. Emails need to be responded to quickly. Consider the use of a chatbot to handle all routine questions so that your knowledgeable staff can deal with more complex questions and any concerns. Any delays in service should be reported to the customer before the customer finds out on their own.
Consistency
Inconsistency creates uncertainly and even fear. Those two words mean that your customers are on their way out. Loyal customers will forgive the occasional gaffe but only if your listening channels are open and your response is swift. Make sure your website is never down.
Value
Many of your customers are bottom-line people and their loyalty to you is based solely on your prices. Give them value, and they'll give you their loyalty. Everyone loves a digital coupon.
Be tech-savvy
Everyone is becoming more demanding and desirous of a greater customer experience. If your website is slow or is not optimized for mobile, then you're missing a chance to deepen their loyalty to you. Everyone wants what they want and when they want it. And speed is what we want more than almost anything. We want our pages to load fast, the checkout to be quick, and for our product to arrive yesterday.
The odds are that your competition will figure this out if you don't.