Can you feel it? Spring is in the air. Clocks are forward and winter is behind us. It's a time to take stock of what's not working and chart a course to renewal. All of your thoughts may be leading to personal endeavors but we are actually thinking more in terms of professional matters, like your website. If your site isn't what it used to be and you find yourself keeping company on competing sites with well-dressed images and smart content, then it might be time for a redesign. But don't let those thoughts of breezy days and blossoms disappear. By understanding an overview of New Target's website design process, you can have a big impact on your web project's outcome and still have quality time for the season.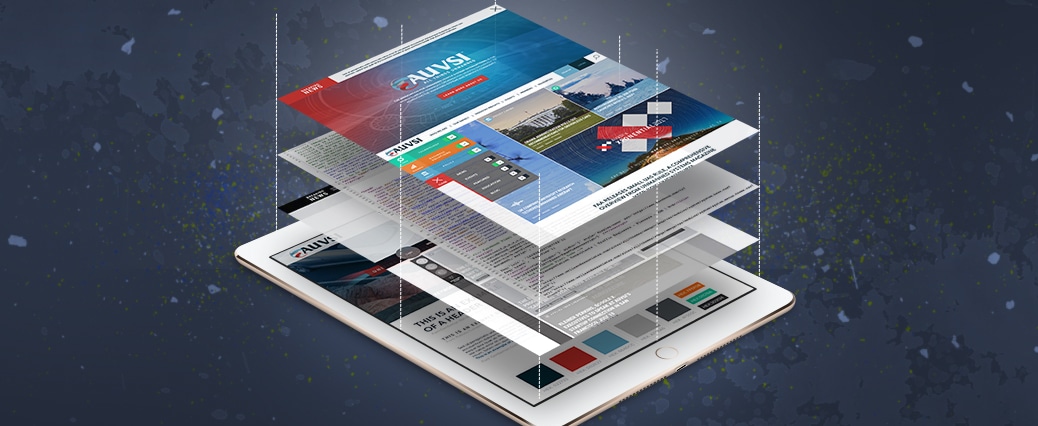 DISCOVERY
Discovery is key to a successful website design project. It's through conversations at focused meetings that we learn about your business and determine how a website redesign will help your organization meet its goals. The first meeting, the kick-off, is where you will meet your core team—a Project Manager, Solutions Architect, and Designer—all of whom are chosen for their experience on projects that are similar to yours. Before the kick-off meeting, your Project Manager will send you a questionnaire where you will be asked about your current website, reasons for the redesign, and audiences that you are trying to reach. We will review your answers and also talk in-depth about business goals, competitors, personas, branding, and more as it relates to the project. The kick-off meeting is an opportunity for your team to discuss the organization's vision for what the website should look like and how it should function. This type of discussion brings everyone onto the same page and helps us form a communication, design, and development strategy. Your first deliverable after the meeting will be a formal project plan.
Tip: Have your team bring their primary website design and development goals before the project kick-off meeting. This will give all attendees more time during the meeting to focus on developing a solid digital strategy.
DESIGN
Discovery leads to the next phase of the project which is design. Agreed, this is certainly a fun part of the process and one where the team can decide on an array of aesthetics including color, fonts, social share buttons, and other design elements that New Target will weave into the organization's brand. All of this information figures into the development of web style tiles, and concepts of the homepage and secondary web pages.
Tip: Look for 4-5 sites that your team agrees are representative of what you would like your website to communicate graphically and textually. Also, be prepared to answer questions related to why you like those websites and how they're relevant to your users' interests and goals. Is it the decision or content architecture? The colors? The features? The content? These answers will give us a strategic direction as to what is important and why.
REQUIREMENTS GATHERING
Requirements gathering is an important step in the web development process. In the requirements gathering meetings we will discuss content management system roles, web publishing workflow, content priorities, modules, and features (search, content types, forms, integration, and migration). The decisions that your team makes at this point will serve as a blueprint for how your website will look and function. It's critical that all of the stakeholders not only contribute but also agree on what requirements are necessary and why. Naturally, there will be changes throughout the website redesign project but by agreeing on and committing to your chosen website requirements early in the process, your web project will experience fewer delays and your organization will realize a website that is much more aligned with its goals.
Tip: When your organization has committed to a redesign, start documenting features on the site that you like, things that you want to change, and items that you would like to have. Listing items as you go through your day will help ensure that your team captures all of the issues that you want to address.
DEVELOPMENT / TESTING
Before the website is launched, it will go through two rounds of testing—Alpha which is done by our team and Beta (or User Acceptance Testing) which is done by your team. New Target will review and test all features and components of the website internally during and after development before releasing it to your team for review. Our process includes browser compatibility testing and testing on various devices. It's important to note that testing is a critical step, and recruiting the right people to spend focused time on it will no doubt pay off. Staff members who currently work on your website and those who are responsible for online publishing should be assigned to the Beta testing team. After testing is finalized, New Target will configure the live hosting environment and launch the website. Depending on your contract with New Target, our team will routinely update and maintain your content management system so that the software remains current and contains the most recent security patches.
Tip: Explain the importance of testing and assemble the team early in the web development process so the staff can block off time well in advance, as testing will take a significant portion of their time.
The website design and development process is a journey and the better you prepare, the more enjoyable the experience will be. Assigning the right people, getting consensus on features, and managing expectations are not only important but also necessary.
New Target has designed hundreds of websites for nonprofit organizations, government agencies, and private sector companies, and we've spent a great deal of time refining our process. So when your organization is ready for a website redesign, contact us and we'll put together the perfect team for you.
Please contact us if you are interested in exploring how to form an effective digital strategy and execute that strategy.