Social media reputation management helps brands no matter what industry. It is even more important now more than ever to have a good strategy in place since consumers rely extensively on the internet for critical information. They base their purchases on a company's online reputation rather than advertising, direct sales communications, or promotional content.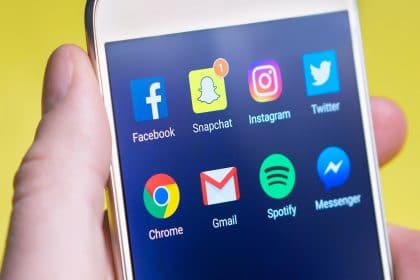 While your brand website and marketing communications are a big part of your online reputation, social media efforts significantly impact your reputation and customer acquisition.
You have to know what people are saying about you online to be successful as a business. Investing in a social media reputation management system will help you grow your brand and reputation as your client base expands. It guarantees that you are aware of your customers' concerns and are working to address them. Companies that prioritize their social media reputation are more likely to gain customer trust, increase revenue, and accomplish their goals. Keep reading to find out more about what social media reputation management is and some tips to be successful in it.
WHAT IS SOCIAL MEDIA REPUTATION MANAGEMENT?
Social media reputation management monitors and manages user-generated social media content that influences how your brand is perceived. It contains a broad scope of topics, including online reputation management, reputation rehabilitation, and reaction to negative reviews. The goal is to shape a positive perception of your brand for your customers.
Post Engaging Content
It's critical to keep your social media accounts interesting to avoid them becoming stale. Build up your pages by posting relevant information and updates such as news, announcements, special deals, images, videos, and links regularly. Taking the time to read the room, engaging consistently with the brand's guidelines, and delivering relevant and informative information can make all the difference. Also, avoid excessive self-promotion and take advantage of user-generated content to improve your online reputation.
Not every social media interaction will be favorable to your brand. Therefore, it's vital to have a plan to deal with client complaints and communicate with them if they arise. The longer the time between an unhappy customer's complaint and your response, the more frustrated and dissatisfied the customer becomes with your brand. Responding as quickly as possible while being forthright, apologizing, and providing an easy route for the disgruntled customer to contact you is essential. Unanswered negative reviews send a message to other consumers that you are uninterested and demonstrate a lack of care for your customers. It also reinforces the notion that an unhappy customer's unfavorable complaint was most likely accurate.
Effective resolutions boost not only overall engagement but also improve consumer trust. Customers don't want to be perceived as just another number in a spreadsheet but as an essential factor in the brand's success. Therefore, taking the effort to handle issues and communicating them effectively can help you improve your client retention in the long run
Engage in Social Listening
For any brand, it can be challenging to track all talk surrounding your business on every social media channel. Using social listening technology can save you a lot of time and effort for doing this. You can use it to schedule articles, track conversations and mentions, keep an eye on online reviews, and even create customized streams. When these features are combined with an efficient reputation management strategy, your marketing team will better understand the customer's voice on social media.
A well-executed social media reputation management strategy can make all the difference in attracting new customers to your company, engaging your existing customers and community, growing your social presence, and overall increasing sales.