It's almost Halloween which, let's face it, means it's already 2020. We all know by now that a new year brings new trends, especially for website design. The trends for 2020 are gradually taking website design in an interesting direction and appealing to the senses through movement, imagery, and sounds. If you're planning a website redesign consider adding some, or all of these elements.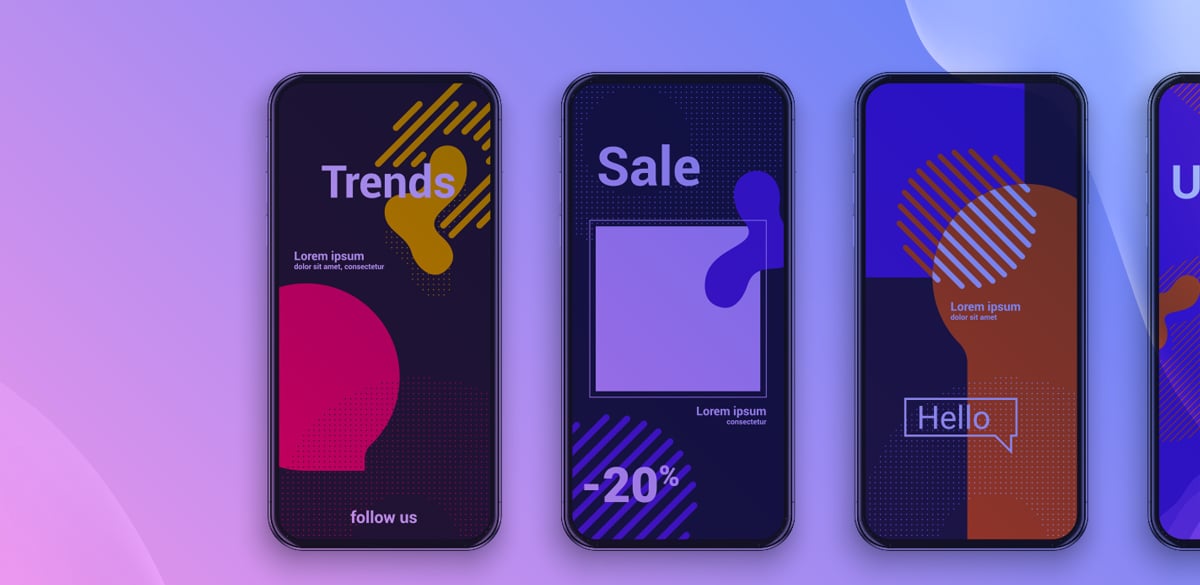 Designing Off-the Grid
Front-end designers have been constrained by the grid for too long, and it's time for them to break out. More websites are using the broken grid technique which allows for more rhizomatic placement of content, graphics, and photos. Removing linear defaults and working outside of the grid lets us more fully express our brand by showcasing our craftsmanship in an original way. Designers are creating a more sophisticated canvas where art is the product and technology, the engine that supports it. In pushing back on the immediacy that drives change, we're seeing the value of investing time into creating custom drawings and handcrafted artwork as a way of showcasing an organization's design expertise.
Adding Movement
It's estimated that in 2020, video will account for 80% of online traffic, which means that your website should have some type of movement. It doesn't have to be in the form of a video, it can even be something small like an animated logo or moving transitions between screens. If you want to go bigger, add a background video to your homepage or include how-to videos to explain a few products or services. It's been shown that video keeps users engaged for longer and they will most likely spend more time on your website.
Utilizing Voice User Interfaces (VUI)
Voice assistants like Siri, Alexa, and Google Home are being used by over people 40 million per month. As voice assistants become more integrated into our lives, users expect that they will be able to interact this way with all of their devices. Website designers are starting to understand how and where users will most likely need VUI features on their journeys. VUI not only influences the customer journey but also determines how content is presented. Much like voice search, we'll need to start presenting the most relevant information up front in a clear and precise manner.
Committing to Mobile-First
Mobile design is becoming so much of a standard that designers are thinking mobile first and then optimizing for desktop. Simple templates with pages that load quickly are now the standard for mobile. As more people shop and search on mobile, trends like hidden navigation, which allows for more screen real estate and thumb-friendly navigation which puts everything within reach shows that we are taking the constraints of mobile seriously.
Full-screen forms for more engagement, split content to present a few messages at once, and smarter chatbots to improve customer service are a few more trends to round out our list. If we look at the trends as an aggregate, it seems as though we are working to connect with users on a more human level by taking the time to create content and functionality that they can relate to by talking, listening, and watching. With the newest trends upon us, we seem to making strides toward a more human approach which, given the right tools, may make website design less complicated and more intuitive.
Let New Target help your organization with website design and development. Contact our team today!