WordPress is great. With 58,000 possible WordPress plugins it's formidable. Its community of helpful and prolific developers is a key reason why WP is powering 42% of all the websites on the internet. Or is it 43%? Wait a second, it is now 44%?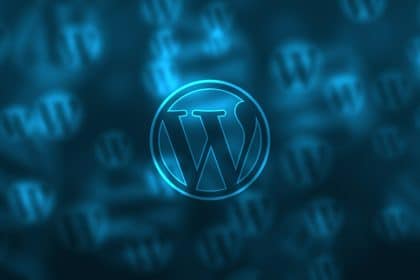 But with all these choices, finding the right one for your business can be daunting. It's possible to make a rookie mistake and install too many plugins and slow your website down. Since you have only about a two-second grace period before visitors flee, this is a serious concern.
The other principal concern is the security issues that come when malicious scripts are added to the code of a plugin. And your website becomes seriously compromised when your plugins become outdated. And since you aren't in the "updating WordPress plugins" business, having too many will inevitably lead to this occurring.
What you want is to have the right set of WordPress plugins and so toward that end, here are 10 good ones to consider in 2022.
How should you best optimize your content and images to increase the search engine ranking position of your website? Install Rank Math, and it will guide you through that process. Using a fun, almost game-like interface, it shows you step-by-step where your content can be improved.
Is your blog using a keyword in the correct places? Is it long enough to capture the eyes you seek? Rank Math allows you to easily customize all the essential SEO settings, and you'll see the results immediately with a 1-100 rank of your content. Warning, getting a "1" is bad.
WooCommerce
WooCommerce is a user-friendly ecommerce plugin that can help you sell anything online or in digital stores. You can use it to sell physical products, services, and digital products.
It is used in over 2 million ecommerce stores because it's easy to use but powerful and flexible. It makes creating and managing your online store simple and comes loaded with vital features like inventory control, tax management, secure payments and integrated shipping. It is used on 99% of all WordPress stores.
Wordfence Security
Wordfence is a robust security plugin that includes a firewall to protect your website from login and other common attacks. Its security scanner can make your website attack-proof and also helps get rid of insidious malware.
Wordfence is the most comprehensive security solution for WordPress currently available.
Sassy Social Share
Your website is just the hub of your digital business life. The spokes are your social media platforms, and you might have lots of them from Facebook to LinkedIn to Twitter. Sassy Social Share is the simple and user-friendly way to get your website content shared all over your social media platforms in one click.
UpdraftPlus to Backup/Restore
UpdraftPlus is a backup plugin for your WordPress website. It allows you to establish regular and automatic backups and store them remotely like on Dropbox, Rackspace, or Google Drive.
Highly rated by its users, UpdraftPlus allows you to backup and restore your data with just a click.
It offers both free and premium versions.
Sweep
Sweep is true to its name; it sweeps up the trash on your WordPress website. Over time, your database picks up a lot of extra data "garbage." Things like spam comments, revisions, leftover data from plugins long removed. Getting rid of all this garbage data will greatly reduce the size of your database.
These clean-ups (which only take about 10 minutes and should be done weekly) allow you to reduce your database size which means smaller and quicker backup files. Because data is being removed, it's always a good idea to backup your website before sweeping it.
WPRocket
It doesn't matter how great the content on your website is if your visitors leave before it loads. WPRocket is a top caching WordPress plugin dedicated to improving its speed. It automatically crawls and builds your website cache which results in an instant performance boost. It's easy to set up and can be installed in just a few minutes. And, you'll get an immediate speed boost to your website, often the time to load is cut in half!
Elementor
Elementor is a drag-and-drop page builder helping you to create beautiful pages quickly. Even if you are not tech savvy, the visual editor makes it easy to drag any of the 90 widgets which allow you to create content like buttons, star ratings, and progress bars.
Working with any WordPress theme, you can use it to create entire websites or just specific landing pages.
Elementor offers both a free plan as well as several paid plans.
Akismet
All websites need a powerful spam blocker. Akismet is an effective way to manage and eliminate those annoying spam comments.
It does so by automatically checking all incoming comments and contact form submissions and filtering out those that are suspicious looking. It does its work in the background, and with no settings to configure, it's easy to use.
WPML – Multilingual Plugin
You aren't just content to market to one or two countries, you are interested in world domination! WPML helps you do that through the advantage of having a multilingual website. Simply choose the (up to) 40 languages you think you'll need for your website and start translating content. Klingon costs extra.
Conclusion
Every business is different, and many plugins are very specific. But no business with a WordPress website can go wrong having some or all of these basic and highly used and well-regarded WordPress plugins added to their website.
A good suggestion is to download these directly from WordPress directories or download them directly from the official websites of the tools themselves.
Better yet, ask your favorite digital professional for their advice and to help with any installations.