If you're experiencing issues with your website, it can be really frustrating. But don't worry, there are 10 simple steps you can take to eliminate a number of common issues when trying to troubleshoot your website: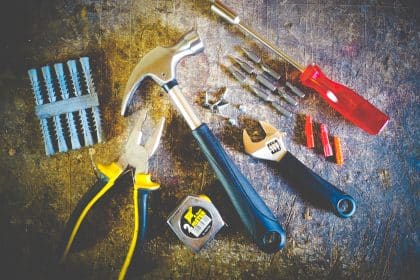 10 steps to troubleshoot your website
1. Check the basics first
Before you start working on anything else, take a look at all of the usual suspects:
Is there enough storage space available?
Is your internet connection running smoothly?
Are you sure that your web host hasn't gone down and taken your site offline?
2. Check for broken links
A link that doesn't work is one of the most common problems facing websites, so it makes sense to start here. You can use a tool like Screaming Frog or Broken Link Check to analyze your links and identify any that are broken.
3. Check for errors in any third-party plugins
If something isn't working the way you expect it to, the cause could lie with something that you've added to your website. Check for errors in any third-party code or plugins that have been added to your site and try removing them one by one until you find the culprit.
4. Check your site's traffic patterns
If you've been getting a lot of traffic all at once (for example, if someone tweeted or shared one of your links), take a look at how that traffic is distributed over time – is it concentrated around certain hours of the day? Are there particular days where more people are visiting than usual? Any unusual spikes or other irregularities could give you some insight into what might be going wrong with your website.
5. Scan your website
Run a scan of your website using an online scanning tool like Google Search Console. These tools will search for any malware or other issues that could be affecting the performance of your website. If you find any issues that need to be fixed, you can address them directly from the scanning tool.
6. Do some keyword research
Research to make sure that your content is as optimized as possible. If you're not seeing the kind of traffic that you expect for your website, try doing some keyword research to make sure that your content is search engine optimized and targeted towards the right keywords.
7. Set up Google Analytics
Google Analytics can track site performance over time and see if there are any patterns or trends. Similarly, if your website isn't performing the way you expected it to, try setting up some tracking tools like Google Analytics – this will give you a broader view of what's happening with your site over time, which might help you uncover hidden issues or problems.
8. Check competitors' websites
Look at other websites in your niche to see what they're doing differently or better than you are. Sometimes it can be hard to see what might be wrong with your own website if you're too close to it, so try looking at other websites in your niche or industry – what can you learn from them? Which strategies and tactics seem to work particularly well for them?
9. Study best practices
Read up on best practices and guidelines for troubleshooting websites, such as the W3C's recommendations for web developers. If you're not sure where to start when trying to troubleshoot a website, do some reading up on any best practices or guidelines that are available in your area of expertise. The more knowledge you have about how things should work, the better equipped you'll be when trying to figure out what might be going wrong with your site.
10. Get professional help
Get in touch with a professional website developer for help if you're not sure what to do next. Sometimes it can be hard to troubleshoot your website, especially if you're not experienced with web development or coding. If that's the case, try getting in touch with a professional, they'll be able to help you figure out where the problem might lie and get your site up and running smoothly again.