Apparently, Twitter has been in the news lately; someone tweeted about it. So, to not get left behind, here are 30 Twitter tips for terrific tweeting. Tweel twree to tweet about them.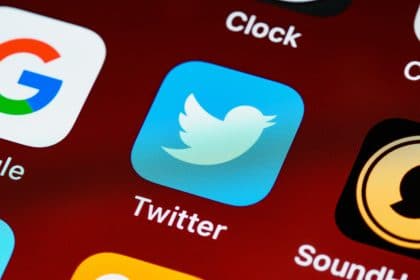 1. Keep your tweets short and sweet. This is one of the most important tips for marketing on Twitter, as people are generally scanning their timelines rather than reading through every single tweet. So, make sure you get your point across in as few words as possible.
2. Use hashtags sparingly. Hashtags can be great for helping people find your tweets but using too many of them will just make your tweets look cluttered and difficult to read. So, use them sparingly and only when they're genuinely relevant.
3. Engage with other users. Twitter is all about conversation, so make sure you're engaging with other users as much as possible. Reply to their tweets, ask them questions, and start conversations whenever you can.
4. Use images and videos. People are far more likely to engage with tweets that contain images or videos, so make sure you're using them whenever possible.
5. Promote your content. If you've got something worth promoting (like a blog post or an infographic), make sure you share it on Twitter and include a link.
6. Run competitions and giveaways. Everyone loves a freebie, so running regular competitions and giveaways is a great way to get people interacting with your brand on Twitter.
7. Use Twitter ads. If you want to reach a larger audience with your tweets, Twitter ads can be a great solution. You can target your ads specifically at the people who are most likely to be interested in your products or services, which can help you achieve better results.
8. Make the most of Twitter Analytics. As with any social media platform, it's important to track and analyze your performance so that you can make the necessary changes if needed. Luckily, Twitter makes this super easy with its built-in analytics tool – just log into your account and click on the 'Analytics' tab at the top of your screen to get started.
9. Use Twitter lists to keep track of what's happening in your niche. Twitter lists are a great way to stay on top of all the latest news and updates from people who are talking about topics related to what you're working on – so be sure to create a list (or several) for your niche.
10. Make use of Twitter chats. If you want to build a community around your brand, find or start a Twitter chat that's relevant to your niche and get involved. This is a great way to connect with other like-minded people and make some valuable new connections along the way.
11. Use tools like Hootsuite and Buffer to manage multiple accounts at once. Managing multiple Twitter accounts can be time consuming, but thankfully there are plenty of great tools out there that can help you streamline the process – two of our favorites are Hootsuite and Buffer!
12. Track how people are engaging with your content on social media by using built-in features like Twitter's 'analytics' or Facebook's 'Insights.' This can give you valuable insight into what type of content works best, which will help you make more informed social media marketing decisions in the future.
13. Experiment with different posting schedules to find one that works for your brand. Some brands might find success with lots of tweets each day, while others may prefer a more relaxed posting schedule and focus on quality rather than quantity. Keep experimenting until you find a schedule that feels right for your brand!
14. Host Twitter chats regularly to engage with your audience and build relationships with other people in your niche. Asking questions via Twitter is a great way to start conversations, but hosting regular chats puts you front and center and gives you a chance to really get to know the people who follow you.
15. Use Twitter as a customer service platform and respond to any queries or complaints in a timely manner. This can help to build trust with your audience and show that you're committed to providing excellent customer service.
16. Keep an eye on what's trending on Twitter and join in the conversation where relevant – but make sure you're adding value rather than just jumping on the bandwagon!
17. Connect your Twitter account with other social media platforms like Facebook, Instagram, and LinkedIn to cross-promote your content and reach a wider audience.
18. Use hashtags wisely – too many of them will just make your tweets look cluttered and confusing, but don't be afraid to use a few if they're relevant.
19. Look for opportunities to collaborate with other brands on Twitter – this can help you reach new audiences and create some extra buzz around your brand at the same time.
20. Engage with influencers in your niche by following them, retweeting them, replying to their tweets, or sharing their content from time to time. This is a great way to build relationships with people who are well connected in your niche and could end up opening some doors for you down the road!
21. Don't just promote yourself – try joining in conversations that are happening within your niche and help out others where you can. People will remember that you're there to help, and this can go a long way towards earning their trust and respect.
22. Host regular giveaways or competitions on Twitter to build excitement around your brand and drive more traffic to your profile. Just make sure the giveaway is worthwhile – no one will be interested in entering if it doesn't offer anything that's truly valuable!
23. Make use of Twitter advertising to boost the reach of your tweets and attract new followers who are likely to be interested in what you have to say. This is especially useful if you're trying to build an audience for a brand-new account that doesn't have many followers just yet – but it can also be helpful even after you've already established yourself on Twitter as well!
24. Take some time to create custom Twitter headers that reflect your brand's personality or highlight specific products or services that you offer. This is a great way to make your profile stand out and give people a better idea of what they can expect from you if they decide to follow you.
25. Use Twitter analytics to track who's talking about you, which can help you identify influencers and potential customers – and then reach out to them accordingly!
26. Keep an eye on your competition and see what they're doing right (and wrong) on Twitter – this can give you some great ideas for how to improve your own social media marketing strategy!
27. Use Twitter lists to organize the people you follow into different categories, which can make it easier to find relevant tweets when you're looking for something specific. This is especially helpful if you follow a lot of people!
28. Seek out Twitter chats that are relevant to your niche and jump in on the conversation – this is a great way to build relationships with other people in your industry and learn new things at the same time!
29. Use Twitter search to find people who are talking about topics that are relevant to your business or brand – and then reach out to them accordingly!
30. Keep your tweets interesting, informative, and engaging by using images, GIFs, videos, and other types of multimedia content whenever possible. Tweets with visuals tend to perform much better than those without, so it's definitely worth taking the time to add some!
There you have it – 30 of the best Twitter tips for marketing. If you're looking to take your social media marketing strategy up a notch, then these tips should definitely help you out. Just remember that consistency is key, so make sure you're tweeting regularly and engaging with your audience as much as possible if you want to see the best results. Good luck!