More and more patients are seeking the services of concierge doctors. These doctors use a methodology that hails back to an earlier age when there was more consideration given to who you are individually rather than what group you fit into and thus what treatment is "right" for you.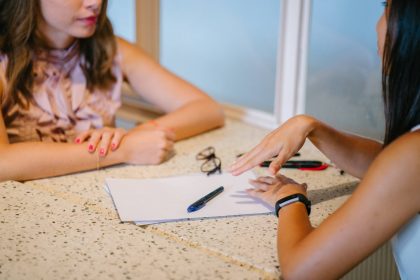 A small town family physician a few generations ago would know you, your town, your family situation, and your lifestyle. All those factors would contribute to the understanding of your ailment. In this scenario, the doctor listens a lot to their patient.
The modern doctor is trained to place everyone in a category and then prescribe a treatment that worked for others in that category. It's much faster. The doctor "knows" what you need after evaluating you for 15 minutes, and comes armed with biases because they need to quickly make an evaluation. The concierge doctor, however, has built in the time to allow for new information to inform their decision.
The modern doctor has the bigger challenge of overcoming their cognitive bias because they are relying more on their own education and experience rather than a careful consideration of a patient's unique situation.
When trying to appeal to your client with your design, what assumptions are you making?
Most developers and designers form an opinion about how their designs should look and behave. These so called "cognitive biases" are the filter between reality and what they perceive to be true.
If these 10 biases aren't recognized and accounted for, the product could be optimized for the designer or developer, rather than the end-user.
1. I KNOW WHAT THE USER WANTS
Developers sometimes transfer their own opinions to the user, believing it to be a common way for others to behave. But what are the those who will likely use the application saying?
2. I KNOW WHAT BEST PRACTICES ARE
Designers tend to be confident in terms of understanding the best practices in web design. Although there are some fundamental best practices, there are always new conventions being established that can create innovative user experiences.
The hard-easy effect is the overestimation of the user's ability to carry out difficult tasks and the underestimation of their ability to carry out simple tasks. The planning fallacy is the tendency to underestimate the time required to complete a task.
Performance testing can help overcome these biases because it yields both quantitative and qualitative insights from a series of timed challenges.
4. OBSERVER-EXPECTANCY EFFECT
The observer-expectancy effect is the inadvertent influence of testers through our own expectations of an experiment. Avoid placing expectations onto research subjects.
If you say, "We think you'll do this and that," the recruit is then subtly influenced to carry out the task in this way.
If we're biased to our own beliefs, then we actively look for information that confirms these beliefs while disregarding any or all contradictory information.
The gambler's fallacy is the mistake of thinking that past results affect the probability of future results. If the first five testers came up with the same answer, the next five won't necessarily, so if you budgeted for ten, use all ten.
7. THE LAW OF THE INSTRUMENT
If all you have in your toolbox is a hammer, everything looks like a nail. The law of the instrument refers to the bias toward familiar tools or methods. This is easy to fall into because you've developed a mastery in a few areas and thus you're inclined toward solving problems in ways in which you are familiar.
This is the tendency to concentrate on those who "survived" your usability test, even though those who didn't make it may have just as many insights to share. This bias can also exist in reverse where we give more weight to those who failed your test.
Stereotyping is when we attribute various characteristics to users, which can lead us to design for users or problems that don't exist. When conducting research, record only what you explicitly observe and don't make assumptions.
The most powerful cognitive bias causes us to focus only on information that aligns with our expectations. Expectations should always be set aside and that takes a lot of practice. Otherwise, we run the risk of hearing only what we'd like to hear, which defeats the purpose of conducting research in the first place.
Cognitive biases affect a lot of decisions and—like the physician's diagnosis—they can be correct a good number of times. The goal is to keep the expertise in the equation and lose the biases to give your unique client the best possible solution for their problem. The key in almost every situation is to listen and observe and avoid jumping to any early conclusions before all the data are in.