As a business, you can never have enough content. Although some brands are content starved, we are now in the era of user-generated content (UGC) marketing, so there is no excuse for lack of content anymore. We no longer just consume advertisements and campaigns solely focused on professionally created content but now get the pleasure of enjoying real content created by real people just like you. Today we will talk about what UGC is and why it is so effective for marketing your brand.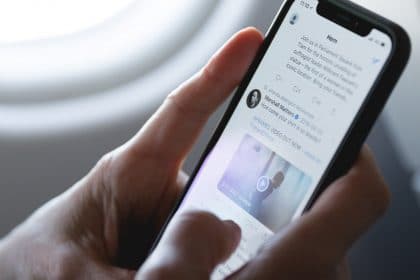 WHAT EXACTLY IS USER-GENERATED CONTENT?
UGC is anything on the internet that users created. It can be in the form of a blog post, comment, photo, video, forum, review, etc.; the options are really endless. UGC allows users from across the globe to contribute to a brand's story.
UGC BUILDS CUSTOMER TRUST
Just like in a human relationship, trust is vital to its survival. The same goes for the relationship between your brand and your customers. Today, trust is one of the hardest things to achieve in the marketing world. UGC helps consumers trust your brand more and build a stronger relationship because of its authentic nature. When people read reviews or see pictures of people enjoying a product, they feel more secure with your brand. UGC also facilitates more interactions between real people and your business. Nike does a great job at using UGC to create trust by encouraging their customer to post pictures in their products and then reposting them onto their official social accounts.
INCREASED CONVERSION RATES
Ultimately the goal of any advertisement is to get the viewer to convert to a customer. Thankfully, if you utilize UGC effectively, it can do wonders for your conversion rates. In fact, 79% of consumers said UGC greatly influences their purchasing decisions. Many brands have seen significant jumps in their conversion rates just by integrating UGC into their website. I mean, wouldn't you be more likely to buy a necklace if you could see it on different people's necks with different outfits rather than flat against a white background? UGC helps bring products to life and gives consumers the extra nudge they need to make a purchase.
FOSTERS COMMNITY
Naturally, humans are very social beings; we love to interact with each other and develop relationships that make us feel good. As a brand, you need to set goals and find ways to integrate human connection into your marketing strategy. UGC provides a great way to do this. Your brand can inspire and form its own community to facilitate brand-customer relationships as well as provide an environment where customers can interact with each other and share their love for your product. A great example of this was Coca-Cola's #shareacoke campaign. They utilized a branded hashtag to foster community engagement and promote social sharing. People were eager to find a coke with their name or a name of a friend or family member and share it on social media.
With customers who are already eager to post about your business online, why would you need to spend your time and money hiring creative teams to create content every couple of weeks? Save money on studios and professionals and outsource this work to real people! People create authentic, positive content and almost always give you permission to use it for free if you don't already have the right to. UGC is a cost-effective marketing strategy, utilize it and take those extra funds and time to other aspects of your business that need it! We hope now it seems pretty evident that user-generated content should be embraced and emphasized in your digital advertising strategy. It does wonders for increasing sales and keeping a loyal customer base while saving money—what's not to love? Give your consumers the authentic personalized content they crave and reach out to us at New Target to create a great digital advertising strategy for your brand!