For an ecommerce website, design is essential in establishing a positive first impression. It has a direct impact on how much time and money a user will spend on your website. Not only is it about how the website looks when it comes to ecommerce website design, but also it's about how it functions.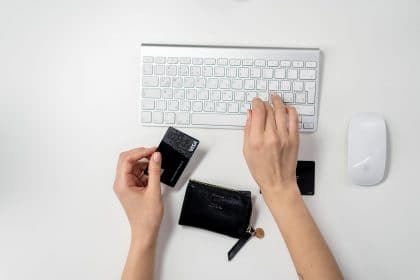 Typography impacts users' perception and experience and can even go so far as to affect their mood. The typography design in your website design strategy can make or break your website, so let's look at some typography design best practices.
Because visitors do not have the opportunity to see the products in person, they must rely on their photo and video representations. Product display is an area where brick-and-mortar retailers have an obvious advantage. As a result, high-quality photographs and videos are essential for modern ecommerce website design. Users are more likely to enjoy your store with better representation, including high-resolution photos, 360-degree views, 3D models, and films.
CONVENIENT SEARCH, FILTERING, AND NAVIGATION
People shop online for a variety of reasons, the most important of which is convenience. How much will a user spend if they are confused or frustrated? Today's key UX design trend is to create websites that make consumers' lives easier and easily guide them to the most critical step which is making a purchase or other targeted action (leaving contact details, registering, etc.). To accomplish this, a designer must consider every detail.
Everything should be logical and flow from one point to the next so that the user does not have to speed through the website and can navigate through the pages easily. At New Target, we create user journey maps and test numerous options to achieve this. As a result, the best candidates are chosen.
Filtering allows you to remove irrelevant items from a large number of search results and directs customers from the homepage to the product page.
The search box can be used to locate a specific item or category quickly. It should be visible and easy to locate.
The brand logo should always be visible and lead to the homepage, no matter how far down the user navigates.
The catalog assists users in navigating to the appropriate product category and locating what they want.
Breadcrumbs allow users to go back and forth between numerous hierarchical levels, thereby expanding the search field.
KEEP IT SIMPLE
An ecommerce website should be simple to navigate and understand. A website doesn't need to have an intricate design to be interesting. The focus of minimalist design is on the product or a piece of text that the company wants users to focus on. More notably, rather than exposition or information presentation, the homepage is more about the brand's feel, experience, or tone. The websites that sell have a lot of white space, no more than three colors per page, pure tones and hues, and basic and legible typography. This is crucial to ensure that the consumer sees the most helpful information and won't get lost in a flashy design.
However, a website should not be deprived of beauty and personality just because it is simple. Finding a balance between aesthetics and usability is one thing to think about while developing an ecommerce website. It's not enough to offer a competitive price in a setting where many websites are selling basically the same thing. The best ecommerce website design captivates users.
OPTIMIZE WEBSITE FOR MOBILE PURCHASES
More and more online orders are conducted through mobile devices. Therefore, the importance of having a mobile version of a website in 2021 is unquestionable. Users won't be able to access or engage with a website properly if it doesn't have a mobile version, leading them to abandon your store for another resulting in a lost potential purchase.
ALLOW USERS TO CHECKOUT AS GUESTS
The checkout is the last step in your users' buying process, and you don't want to mess it up. Not everyone wants to be added to your email list. So, what do you do with clients that simply want to buy something from you without registering? You should obviously allow them to do so. Providing guest checkout can help lower shopping cart abandonment and encourage more customers to complete the transaction.
BUILD TRUST WITH SECURITY
Cyberattacks are becoming more common, and your customers are aware. Unpleasant shopping experiences and constant news of data breaches have made them understandably cautious when making online purchases. So, before they buy from you, they'll want to see if you're genuinely trustworthy.
To begin, you must switch from HTTP to HTTPS. Websites that use HTTP are branded as "not secure." Google displays a green padlock and the word "secure" on sites that have SSL certificates. Ecommerce sites that have advanced encryption options and appropriately store client data but have not yet purchased an SSL certificate will also be labeled as "not secure." When customers see the "not secure" message, they will most likely run for the hills.
At New Target, we know that selling online is more than just about the product. We can provide you with a solution that offers a comprehensive suite of tools that conform to the way you do business. Contact us to get started on improving your ecommerce website's UX design.