Billboards and subway signs, magazine layouts, and commercials. Gosh, don't you miss those days when the public would spend literally seconds soaking in the genius of your creative marketing advertisements?
Today, when prospective clients are searching the web for a product or service, it takes them about .05 seconds to make a snap judgment about your brand.
Grrrr.
A half second to make an impression. "No, art department, I guess you're not going home early this Friday."
The good news is that the playing field is level. Your competition has to meet these same grueling requirements to make a good impression in the blink of an eye.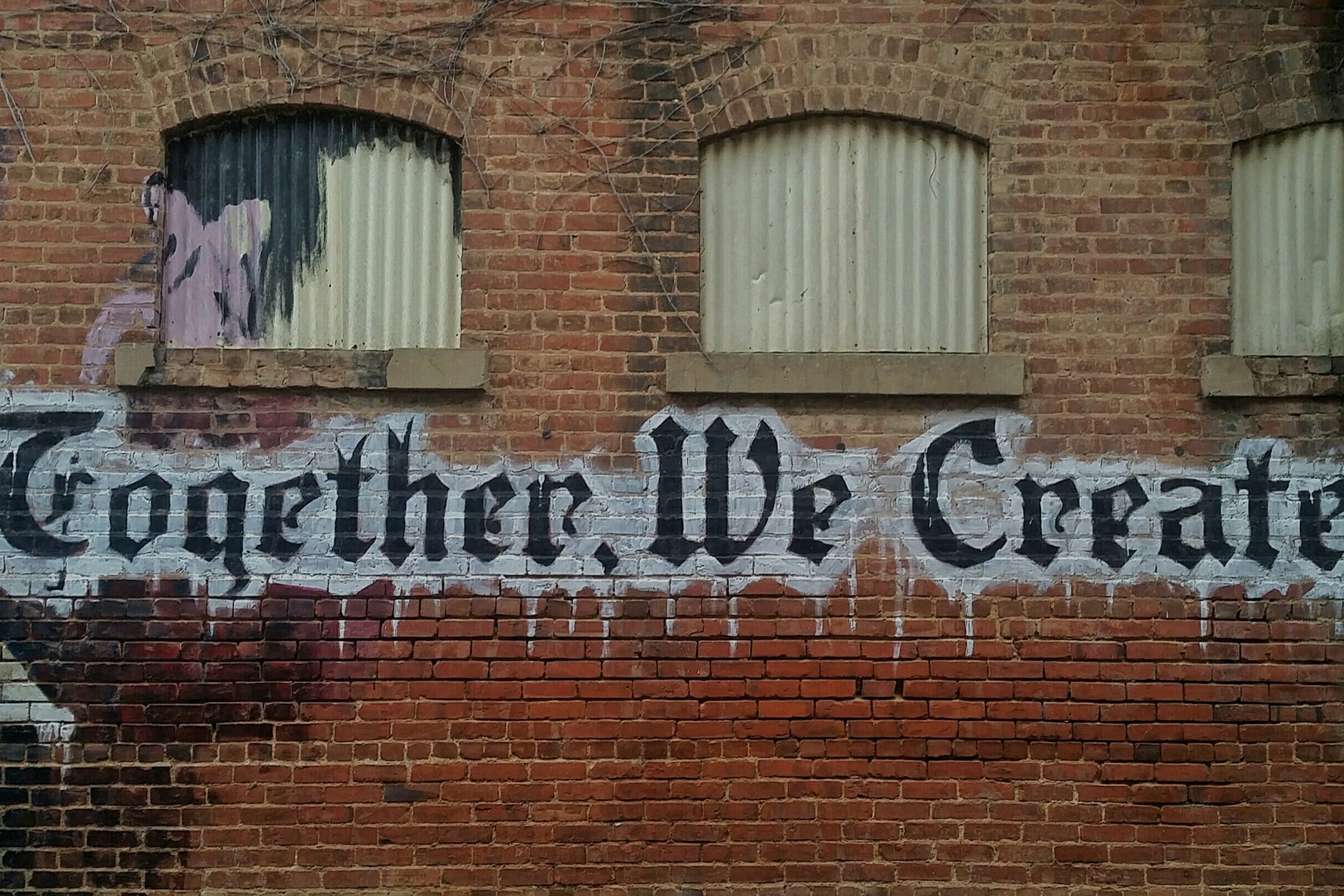 The Goal
The goal—now even more important given our new time restrictions—is to effectively tell our story through the use of great design.
We need to do that across all our platforms in words, pictures, with color, fonts and graphics. Yes, even still on billboards, subway signs, and magazine layouts.
We need to tell our story, create a connection between who we are and our customers, and have them respond positively to the look and feel of how we have branded ourselves.
And if we are successful—really successful—we can achieve that on a daily basis with just a logo. We can make that connection in a half a second, if that's all the attention we're getting.
Take Apple's logo, for example. What do you see on the back of every Apple product: MacBook, Macintosh, iPhone, and iPad, etc.? Just Apple's logo: An apple! You don't see a mission or vision statement, not even a tagline.
When it comes to spreading the word about your business, the design comes first and then come the words. The design speaks louder, clear, better—and much faster—than words.
Great design is all about telling your story.
Great design is personal to your company.
Great design separates you from your competition.
Great design makes a lasting connection to your customers.
We Do It with Colors, Fonts, Pictures, Graphics, and Words
When you think of the world's most well-known brands, you can instantly picture their logos, unique color schemes, and even fonts, Mercedes-Benz, McDonald's, Starbucks. This isn't something they just stumbled upon; a lot goes into developing the ideal logo, finding the perfect color scheme, and making the right font choices.
Psychological studies have been conducted to see how people perceive different colors, and marketers use that in their branding to help convey quality or a different message.
Certain colors can create excitement or sadness, increase appetite, or even create a feeling of warmth or coolness. If you want to convey that your product or service is high-end, for example, brands will often use colors like black, gold, or silver. Think Mercedes, or Louis Vuitton.
Packaging for children's products mostly contain primary colors. Shoppers are now conditioned to look for bright reds, blues, and yellows when shopping for children.
Fonts tell their own story. Which law firm would you choose to represent you in a murder trial?
Dewey, Cheatham, and Howe, Attorneys at Law
or
Dewey, Cheatham, and Howe, Attorneys at Law
People feel a deeper connection to images with other people than those without. Photos of objects can help increase trust (such as with detailed product images). Photos of babies are helpful when selling diapers, less so when selling motor oil. A face full of acne is a poor choice as an "after" picture for a pimple cream.
The last thing you want to do is blend in with your competition.
A graphic designer weaves together visual elements, including line, shape, color, texture, typography, and direction to convey your message and define your brand's personality and style.
They consider how design elements can help inform, captivate, and persuade an audience.
Connect to Your Audience
Should your website have a sleek, modern design with a neutral color palette? Or fun, bright colors and whimsical fonts? This depends on your industry, target markets (age, lifestyle, education, etc.), competition, and products and services you are marketing.
A well-designed presence will not only add credibility to your message, but also increase brand recognition between your business and your audience.
Your target audience should be your primary design inspiration.
When people visit your site, you want to be thinking how it looks and feels in terms of style, and how they might navigate and interact with your site from different landing points (blog, homepage, landing pages, etc.). You want to use imagery, color, and fonts that are appealing to them and support your brand's message.
If you don't know who that is and what appeals to them, then the rest might as well be a waste of time and money. Go back and figure that one out!
Good Design Takes Time and Effort
Design choices are made after many hours of intensive research and careful planning. There's a lot more to the design process than just creating a logo and trying different variations until you have one you like.
For designers, there's a lot of planning and research work that is done beforehand, including familiarizing themselves with the brand, customer and prospect interviews (more on this below), and studying a brand's SEO strategy and content.
It's Not Always About Looks
Steve Jobs said, "Design is not just what it looks like and feels like. Design is how it works." When designing a website, for example, the first and most important thing you design for is user experience. Looks are secondary. There are plenty examples of websites that look incredible, but are confusing to navigate.
– Graphic design is about more than simply making things look good, it's telling your story through art.
– It's about problem solving, creating experiences, and making messaging easy to understand and digest.
– Graphic design influences how people perceive value, build trust, and recognize businesses and their brands.
Testing is Required but Not on Animals.
Your company's brand should be rock solid, clear, and consistent. And while we often jump to logos and slogans, branding is so much more. Your brand includes every name, symbol, piece of collateral, product, design, and customer interaction.
It's how you're identified, how people feel about you, and how you're differentiated from your competitors.
To learn how customers perceive your brand, here are some things to test:
1. Brand awareness: What do customers know about your industry?
· What does my target demographic think and feel about my industry?
· When my industry is mentioned, do they think about my company?
· What qualities or words do you associate with my industry?
Asking this type of question is helpful because the qualities listed will refer to your whole industry and may provide a competitive advantage.
2. Brand association: What do they already know about your company?
· How familiar are you with us?
· Please describe what you think we do.
· Have you seen our advertisements? What do you remember about them?
· What adjectives or qualities do you associate with us?
· What color do you most associate with us?
3. Brand perception: Is your brand clearly communicated through your website?
Many companies utilize brand guidelines so that their message and design are consistent across all platforms and collateral. They often cover topics related to color, logo, typography, tone, and more. However, you also need to validate your brand guidelines against how your users perceive your company.
· Upon initial review,
· Ads
By testing your brand with customers, you'll be able to ensure consistent and powerful branding that your users understand.
If You Do All of This, What Good Things Happen?
Like with Apple's iconic logo, the design speaks louder, clearer, and better than words.
Great design establishes your distinguished tone, style, and identity among competitors and for prospects.
Great design works as a connection between you and your clients and prospects, and they identify you among hundreds or thousands of others.
Great design acts like your "business family tree." It lets people know where you are from, who you are, and what you want to be. It can evolve with your company as you grow and even as you evolve.
Great design helps you connect to your customers and increase sales. You rarely have the opportunity to explain to a client all the reasons why you'd be a good fit for them. What you can't say in person, you can say with words and graphics and colors and fonts.
Your customers will translate these for themselves into powerful connections that make them want to do business with you.what words or emotions do you associate with the homepage?
· What color stands out the most on the homepage?
· What words or emotions do you associate with that color?
· Describe your impressions of the logo. If anything, what do you associate with the logo?
· What words or emotions do you associate with the fonts on this web page?
4. Brand consistency: Does everything match?
After testing your brand on your website, you'll want to check for brand consistency across all platforms and collateral. Test the following to understand where your users see inconsistencies:
· Mobile site or app
· Social media