Have you ever opened a website on your mobile phone and exited immediately because of its horrible appearance? Yeah, us too. When we access websites that make us cringe, it is usually because of the lack of responsive design. The website might look fabulous on a desktop, but when it comes to mobile devices—not so much.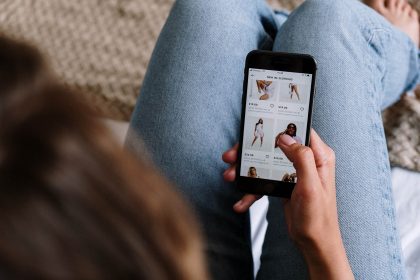 For an ecommerce website, responsive website design is of the utmost importance. Your website must be able to offer a standardized online shopping experience to every consumer, regardless of the operating system on their mobile device and screen size.
Need more convincing? In this article, we're going to explain what responsive web design is and why it is absolutely vital to the success of your ecommerce business.
What Is Responsive Design?
Responsive design is a type of website design that responds to the user's environment and their behavior. It is generally based on orientation, platform, and screen size. Responsive web design allows users to access the online world from their handheld device and have the same peasant experience as they would on a desktop. This type of design is fluid and straightforward and contributes significantly to your user's experience.
Developers and designers who create ecommerce stores create a responsive design by ensuring their layouts, grids, and images fit the required criteria of specific platforms so that their website is viewable and functional across platforms. If the requirements aren't met, you could end up with a website with text running off the screen or images scattered randomly. This is super off-putting to shoppers and often results in a lost sale.
Responsive web design can clear up so many of the things people hate about websites. It can enable your website to have better presentation and navigation and give you faster loading speed. Without responsive web design, your website visitors could get the impression that your business lacks credibility and has no idea what it's doing. If you don't understand why your eCommerce business needs responsive web design by the time you finish reading the list, then, well, read it again. Here is why your eCommerce store needs to implement responsive web design:
1. Increasing Number of Mobile Users
One of the primary reasons behind the importance of responsive web design is the ever-increasing number of mobile users. At the moment, over 54.8% of global website traffic originates from mobile devices, and the percentage has been increasing year by year.
This growing number justifies all the measures businesses have taken to ensure their websites are optimized for mobile use. Responsive design is crucial for the eCommerce industry, where websites play a vital role in their success.
2. Growth of Shopping on Mobile Devices
In 2021, over 2.14 billion people worldwide are expected to buy goods and services online. Online shopping is a common practice for consumers nowadays, and if you didn't already know that, that statistic proves it. With the rising number of online shoppers comes an increasing number of mobile purchases. Ecommerce businesses must be able to meet the demands of consumers and make improvements to the shopping experience to remain competitive. Responsive web design is a must to give your customers the most enjoyable experience and prevent them from switching to a competitor.
3. Responsive Design Increases Search Engine Rankings
Nowadays, we search for websites on our phones even more than we do on our computers. Google is more than aware of this, so it encourages website owners to have a mobile-friendly site. Google suggests a responsive web design for driving more traffic from mobile users. Google favors mobile-optimized websites because they put the user experience first. Responsive web design increases your rankings for various reasons, one of them being that it reduces your site's bounce rate, which Google likes. Additionally, if your website isn't mobile-optimized, it probably is less likely to be shared, which can hurt your rankings. Lastly, when you implement responsive design, your mobile and desktop websites share the same URL which makes it easier for search engines to index and crawl your site.
4. Responsive Design Increases Conversion Rates
Higher conversion rates mean more customers. Who wouldn't want that? Increased conversion rates result from consistent and enjoyable user experience coming from the implementation of responsive design. For example, State Farm boosted its conversion rate by a whopping 54% after going responsive. For eCommerce stores, responsive web design is the solution to all of the pain points of online shopping. Thanks to responsive web design, your customers will enjoy smooth browsing and experience increased usability and readability.
5. Better Website Speed
Time is money—especially in the eCommerce industry because a couple of seconds could be all it takes for a consumer to click out of your slow-loading website and click on another to purchase a pair of shoes or whatever they may be browsing for. In fact, almost half of internet browsers give up on a website if it takes more than 6 to 10 seconds to load. Not only does this cost you potential customers and sales, but it also hurts your position in SERPs.
Responsive web design improves website loading speed by optimizing images and other elements for the platform it will be viewed on. A good mobile design makes your website faster, reducing the bounce rate caused by slow loading.
With the increasing number of online mobile shoppers, a mobile-ready design is vital to your eCommerce store's success, and responsive web design is the solution. Implementing responsive web design will give you a better ranking in SERPs, improve your customers' shopping experience, and ultimately increase conversion rates.
At New Target, we understand that your customers need an online shopping experience that exceeds their expectations. Our web design experts can provide your eCommerce business with a website that utilizes responsive design to engage and delight your customers. We have worked with numerous eCommerce stores to deliver them user-center, mobile-optimized websites, and we can do the same for you. Contact us today!