Video clips are a powerful form of advertising on social media and can be used to promote your business. They are easy to share, give people an immediate idea of what they're getting, and provide valuable information all in one spot.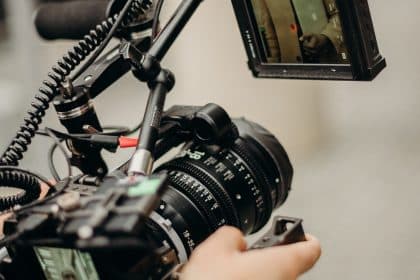 10 Steps for Using Video
1. Post a video that showcases your product or service.
Create a short clip of your company's products or services, and post it to social media platforms like Facebook, Instagram or Twitter. is an easy way to show potential customers what you do and how well you do it – all in a few seconds!
2. Use videos to boost engagement on social media
Social media is about connecting with other people – so use videos to create a conversation. Encourage viewers to share their thoughts by asking questions or leaving comments, either via the post itself, through private messaging, or at the end of the video. This can help build brand awareness as well as increase traffic and improve customer loyalty.
3. Hold live events on social media
Social media can be used to hold virtual events like online Q&A sessions or lectures, where viewers interact with a speaker in real time. These types of webinars are often recorded and posted for future viewing – so you can use them as an opportunity to promote your brand while increasing its visibility.
4. Create "how-to" videos
These address common customer concerns or questions you regularly receive from customers. This is a great way to provide information without requiring the viewer to perform any additional research. Simply create a video that directly answers their question, then post it on your social network profile or share it through email marketing campaigns!
5. Host contests and giveaways on social media
Everyone loves free stuff, so encourage people to watch your videos by holding contests and giveaways via social media platforms. This is a great way to not only improve customer loyalty and drive traffic, but it's also an easy way to get more views on your videos! Just make sure you have a plan in place for selecting winners, judging entries or choosing prizes.
6. Use videos to promote seasonal specials and sales
People are always looking for the best deals – especially during the holiday season! Use video clips as a way of promoting discounts, free shipping offers or other limited-time promotions that could boost sales while building interest in your brand.
7. Post a series of FAQ videos
Rather than answering customer questions individually, you can provide multiple videos that directly answer each question – allowing potential customers to better understand your offerings.
8. Encourage customer testimonials
People trust the opinions of others – so ask satisfied customers to submit a video clip in which they describe how your product or service has helped them. These "testimonial" videos are an excellent way to add credibility and authenticity to your marketing efforts!
9. Post clips providing helpful tips and tricks
For example, if you sell cooking utensils you could post a series of videos describing how to measure different ingredients properly or use specific tools effectively. This not only helps promote your product, but it also improves customer satisfaction – and it's a great way to gain more visibility for your brand!
10. Just say hi!
A simple "hello" video is an easy way to introduce new customers to your company. It can also be used as a tool to improve customer service by answering questions, addressing common concerns, or simply stating how much you value the relationship with each and every one of your customers.
The key to success with video clips on social media is to make sure they're engaging and relevant to your audience. This requires understanding what types of content work best for your target audience, as well as the channels where you can reach them most effectively. For example, if you sell coffee beans and run a Facebook page for your coffee company, then creating videos about how coffee is roasted or highlighting the farmers who grew it could be helpful content that resonates with your customers and prospects. And using Facebook ads with video can help spread awareness of both these types of video clips beyond your current fan base.
Overall, video clip marketing on social media is an effective way to reach potential customers and build brand awareness. As long as you tailor your content to suit the needs of your audience, and use an appropriate distribution strategy, video clips can be a powerful addition to your social media marketing efforts.