Demand for online content is skyrocketing; more people are reading blogs, watching videos, and engaging with social media influencers than ever before.
If your content is excellent, unique, or you capture the next "Charlie bit my finger" on video, then making money off your content is very possible.
Before you can make the Benjamins, you have to make the content.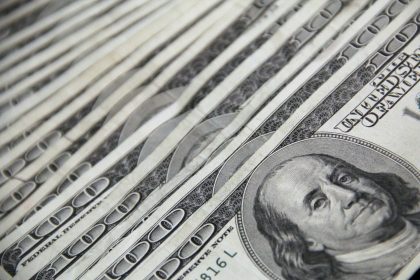 BE UNIQUE
Your content needs to be different than everything else available to your audience. Sometimes, that means covering an entirely new topic, but more often, it means offering a new tone or a fresh perspective.
KNOW YOUR AUDIENCE
What are they likely to be looking for? What sort of content would they find useful? For content marketing purposes, think of these people as your audience rather than your customers.
MAKE YOURSELF UNDERSTOOD
Words can have a lot of power, but only if your audience understands them. So, make sure any content you produce is easily accessible to others, including people who may not have the same level of technical knowledge as you (in other words, avoid jargon).
BE THE EXPERT
Content marketing is an opportunity to establish yourself as an expert in your field. Whatever your business is, you have a unique outlook on that area, and you can use your experience to help others learn. Position yourself as a trusted source of advice and information, and this will lend credibility to your business.
BE PROFESSIONAL
Your work should be well-researched and in-depth. If it's video or audio content, it should be recorded with professional equipment and be professionally edited. If it's written, it better be error-free and eloquent.
PICK THE RIGHT FORMAT
Different topics will lend themselves to different styles of presentation. One idea may work best as a blog, but another might be better as an infographic, a downloadable guide, a white paper, a video, or even an audio podcast.
TELL STORIES
When sharing news about your products or mentioning news and events related to your industry, consider how these things relate to the lives of your audience and use this to craft an interesting story.
SPREAD THE WORD
Find ways to make your content easy for others to share. Encourage people to put it on their social networks by having obvious social network buttons for them to click.
BE CONSISTENT
To gain a following, you'll need to regularly engage with your audience.
Regardless of whether you're writing blog posts, syndicating a podcast, or live streaming on a regular basis, you can use all of these following strategies to make money.
HERE ARE EIGHT WAYS THAT YOU CAN MONETIZE YOUR ONLINE CONTENT
DIRECT ADVERTISING
One of the first options people turn to is advertising. If you're on YouTube or a similar platform, you might be able to make money directly based on the ads your platform chooses to display. Otherwise, you can choose to host your own ads. This is a simple strategy that offers a return proportional to your total audience.
AFFILIATE LINKS
You could also work with sponsorships or affiliate links. With an affiliate link in your content, you'll generate revenue as a percentage of the number of sales you influence (usually dependent on how many people click the link). With sponsorships, you'll have even more flexibility; you can make money from talking about a specific product, or you may even feature someone else's content for a fee.
ACCEPT DONATIONS
Platforms like Patreon make it easy for content creators to accept donations for their continued work, and with platforms like Twitch, donations are a built-in option for viewers. Asking for donations can feel awkward, but your most loyal fans will be happy to donate. Pro gamers, comics writers, artists, and other creative types will often have a cohort of raving fans ready to donate some cash.
GATE SOME OF YOUR CONTENT
Take a page from news publishers and gate, or restrict, access to some of your content for premium subscribers. You can place a paywall for some of your longer, deeper, and more researched posts.
SUBSCRIPTIONS
Depending on the nature of your content, you might also be able to sell subscriptions. On some platforms, viewers might get an ad-free experience with a paid subscription; on others, a subscription could grant them alternative special benefits, like access to an entirely different content feed.
EBOOKS AND ECOURSES
Pack your expertise into an actionable guide and attach a price tag to it, whether it's a book or a series of papers or lectures. Once the work is done, you can sit back and earn some passive income from your work.
MERCHANDISE
With a big enough fan base, you might be able to make money with merchandise. Selling interesting products like shirts, hats, or mugs with your branding can both generate revenue and give you a platform for free advertising in the future.
CONSULTING
If you're an expert in your chosen field, you could offer consulting services on the side for an hourly fee. Otherwise, you might be able to offer special services, such as pre-recorded messages for fans or one-on-one coaching sessions. This requires some extra effort but can be highly profitable.
If your content is good and useful, there is money to be made from it. That's the great news. The other news is that it requires a lot of thinking and hard work to get and maintain that great content. So get started.