Over the next few weeks we will be featuring a series of "how to" articles to assist web designers, developers, webmasters and others with answers to frequently asked questions.  The series will provide "how to" information within our core service areas: digital strategy, web design, web development, data integration, application hosting and online marketing. The information is meant to provide an introduction to each of the topics to help those within a particular discipline, such as web design or web development to begin an exploration into each subject in more depth.  
The first article in our series describes how to create content utilizing commonly used modules and features within Drupal 7.  Drupal is one of the most popular application frameworks on the web today for developers, designers, marketers and content creators. If you would like to learn more about Drupal, please visit Drupal.org or New Target's Drupal web pages here and here.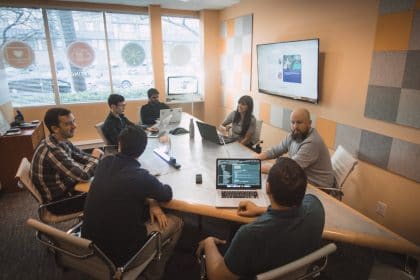 HOW TO CREATE A CONTENT TYPE
Go to Structure > Content types > Add Content Type (Article and Basic Page are default.  You can change them by changing the name, adding new fields, etc.)
Click Add Content Type
Enter a name for the content type to the Name field
In the Description field describe what this content type will be used for
Submission form settings
– Title field label – default value is Title
– Preview before submitting – choose between Disabled, Optional and Required
Publishing options – Published and Promoted to front page are chosen by default (you can uncheck those options if you don't want those actions to happen automatically, although you can still check them individually for each content type you are working on) 
Display settings – Display author and date information is chosen by default.  You can uncheck this option if you don't want it to show in your content, but they are usually good to be left checked for articles and blogs where the user wants to see the date and name of the person who wrote it
Comment settings – choose if you want your content to be commented on or not and also if you would like to review those comments before publishing on the site
Menu settings – Choose available menus or the parent for links from this content type (optional)


After entering all required fields and choosing the options you want, click on the Save And Add Fields button so you can add more fields and options to your content type.
To create new field:
Add a name in Add New Field
Select a field type
Select a widget (different options for fields, example: for list, will it be select list or check boxes/radio buttons)
Click Save, which will take you to the new page
Choose additional options for the field type you chose
Click Save field settings
Reorder fields using drag and drop with icons on the left.
HOW TO CREATE VIEWS
Install Views module
Go to Structure > Views > Add New View
Add a name to the view
Add description for the view (optional)
Choose what the views will show (content, files, taxonomy terms…), type of content, tagged with and how the content will be sorted
Create a Page (optional – you can create both Page and/or block view)
Enter Page title, path, choose in which format views will show, how many items it will show and will there be a pager, create a menu link (optional) and Add RSS button (optional)
Create a block (optional)
Enter title, choose format and number of listed content for the block
Press Continue & Edit to add additional options to view
On this page you have additional options to choose for your newly created view: 


Format: Grid, HTML list, Jump menu, Table, Unformatted list
Show: what will be shown in the listing (content or fields)
Filter criteria: Published (Yes/No)
Sort criteria – Post date: sort ascending / descending, also granularity (second,minute,hour,day…)
Path – here you can add custom path to views
Menu – choose menu item entry
Header / Footer – use these options to add additional content to views above or below the views
Pager – choose the type of the pager
HOW TO CREATE BLOCKS
There are two types of blocks – static block and block view and they are created differently.
Static blocks are used for small amount of content which we enter manually, while views block display a list of content.
Static views
Go to Structure > Blocks > Add a block
Add Block title (optional)
Block description (required) – A brief description of your block. Used on the Blocks administration page.
Block body (required) – this is the content that will show in block
Visibility settings
Pages – choose where you want this block to display
          – All pages except those listed
          – Only the listed pages – (Specify pages by using their paths. Enter one path per line. The * character is a wildcard. Example paths are blog for the blog page and blog/* for every personal blog. <front> is the front page)
Content types – Show this block only on pages that display content of the given type(s). If you select no types, there will be no type-specific limitation.
Show block for the specific roles
Customizable per user – usually there is no need to change default option here
Save block
Block View
Described in Create Views section
Please contact us if you are interested in a web design, development or integration project requiring our web engineers and strategists.