All businesses want to make more web sales. One of the most important factors in this is having a well-designed website that has a clear and focused sales message. This means creating content for your website that persuades visitors to take action, whether it's purchasing something from you, or signing up for your email list.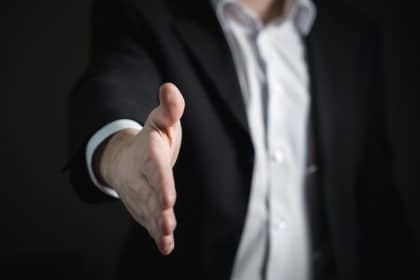 Here are 6 tips to write persuasive website content and make more web sales.
1. Start out strong
Start with a strong headline and opening paragraph. Your landing page needs to grab visitors' attention, so start with a powerful statement that clearly explains what you offer and how it benefits them.
2. Use active language
Use active language throughout your sales copy. Instead of saying "You can get more information about this product," try saying "Click here to learn more." Avoid using too much passive language that makes your sales message vague and difficult to understand.
Here are some tips for creating great calls-to-action:
Make the benefit clear and enticing. You need to make it clear that buying your product or service is going to solve the reader's problem. You also need to show them how your solution works and why it will be better than whatever they're currently doing to try and fix their problem.
Be specific about what you want them to do next. Tell them exactly what you want them to do next. This can be as simple as "Click here" or "Call us at 555-555-5555."
Keep it short and easy to understand. Your call-to-action needs to be simple enough that your readers won't have any trouble understanding what it is you want them to do.
Make it feel like a command, not a request. Don't ask your readers to take action; tell them to take action. This makes your call-to-action seem more authoritative and persuasive and will encourage people to actually do what you want them to do as opposed to just moving on to the next thing.
3. Use specific numbers
Include specific numbers wherever possible. For example, instead of saying "Our products are competitively priced," say "Our products start at just $10 each." Including specific numbers helps to give your website a sense of credibility, and it makes it easier for visitors to understand exactly what they can expect from you.
4. Add buttons and links
Use a call-to-action button or link at the end of every page on your site. This will help encourage visitors to take action, whether that means purchasing something, signing up for your email list, or contacting you to request more information.
5. Use testimonials
Use testimonials from past customers on your landing page. Testimonials are a great way to add social proof to your website and provide visitors with additional confidence about doing business with you. It's a universally acknowledged truth that, when it comes to selling products or services, nothing is more powerful than customer testimonials.
When it comes to using testimonials on your website, there are several things you can do to make them as effective as possible. For example, ask for feedback from all of your customers, but especially those who have purchased your most expensive products or services – this will help reassure people who are considering making a large investment.
It's also important to keep your testimonials as up to date as possible. If you're featuring testimonials from customers who haven't heard from you in six months or more, it can give the impression that they were simply pulled off an old website and aren't reflective of your current customers' experiences. It can also help to include photos or videos – this will make your testimonials more personal and engaging, and it encourages potential buyers to imagine themselves using the product or service in question.
6. Offer case studies
Link to case studies on your website. Case studies are a great way to demonstrate how your product or service performs in real-life situations. For example, if you run an e-commerce store and sell custom t-shirts, you might include a case study about one of your clients who ordered 100 t-shirts for an event and how you were able to help them get the shirts on time.
By following these tips, you can create content for your website that convinces visitors to take action, whether it's purchasing something from you or signing up for your email list. And by using these proven sales tactics, you can help ensure that your website is as effective as possible at growing your business.