There are many benefits to populating your website with lots of good website content. Not only can it help improve your website's search engine optimization (SEO), but also it can also attract new visitors and encourage them to stay on your site longer. Good website content can also be a great way to build trust with your audience and establish yourself as an expert in your field.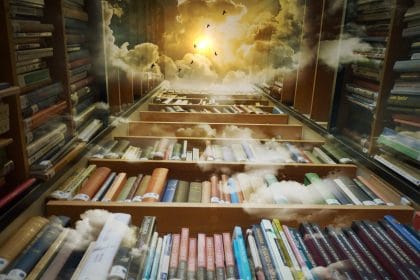 What Is Everyone Looking For?
Google receives three billion searches each day, what is everyone looking for?
Answers. About Justin Bieber.
"Who is Justin Bieber married to?"
"What is Justin Bieber's net worth?"
"How many tattoos does Justin Bieber have?"
There are many reasons why you might need a lot of website content. Maybe you have a large website with many pages or maybe you simply want to ensure that your website has plenty of information for visitors to read. Whatever the reason, having a lot of great content on your site is essential for keeping people interested and engaged.
If you are the Justin Bieber website and you want to be the place everyone goes for their Bieber updates, then it behooves you to provide the watching world with regular "Biberdates."
Some of the Benefits of Having Lots of Content
Giving people something to read. People often visit websites because they're looking for information on a particular topic. If you have a lot of content, you're more likely to be able to provide them with what they're looking for.
Keeping people on your site. The longer people stay on your site, the more likely they are to convert into customers. If you have plenty of compelling and helpful content for them to read, they're more likely to stick around.
Establishing yourself as an expert. If you have a lot of high-quality content on your site, it will show that you know what you're talking about. This can help you to build trust and credibility with your audience, which is essential for doing business online.
Adding Value to Your Site. Quality content makes it easy for returning, new, and prospective customers to find the information they need to make informed decisions. Once your customers know your website is a reliable and valuable source of information, they'll keep coming back.
Gain a Broader Following. Good content website content makes for good social media content. This can help build a broader following on your social media channels—and drive those followers to your website.
Rise in Rankings. Google and other search engines are more likely to rank websites that regularly update with new, SEO-rich content. Search engine optimization (SEO) involves understanding what your audience is searching for, including the specific words or phrases they are searching for, and then using this information to strategically increase your ranking within search results.
First Steps Toward Posting Content
Understand your Audience: You'll want a deep understanding of who your audience is, what they are looking for, and what their needs are. An exercise to help with this is to create "buyer personas" to better understand the key characteristics of their audience.
Educate, rather than sell. Your website visitors want to learn; they don't want to be sold to. By providing educational content and improving the lives of your visitors, you can establish yourself a trusted expert and that will always pay off in the end.
Be Accessible: Web Content Accessibility Guidelines (WCAG) are provided to help website owners ensure that your website content is accessible to people with disabilities.
High-quality website content is one of the best strategies to get your content—and your product or service—into the hands of customers looking for answers or solutions to the problem your brand solves.
Types of Website Content
Brands are potentially missing out on a huge number of website visitors by lacking the kind of website content that ranks well in Google and answers the questions people are searching for.
Blogs
Blog posts are often shorter written pieces 500-1,000 words) and are designed to inform and entertain your readers. This is where you can give your daily briefings on Justin Bieber and then use bits and pieces of this article to populate your social media channels.
Case Studies
You can use case studies to illustrate your value by writing about how your product or service helped a customer.
Ebooks
Ebooks are longer articles packaged into a book, generally in PDF format. Ebooks are an opportunity for your brand to provide some thought leadership on a given topic, thus strengthening your authority in the eyes of the public.
Website Copy
Website copy is simply that content that appears on pages of your website like your homepage, landing pages, about page, or the FAQ page. You use the copy on your website to explain your brand, describe and sell your product or service and help guide readers through your website.
White Papers
White papers are shorter than ebooks, and generally just focus on one specific topic or problem and offer solutions to solve that issue.
New Target Can Help You Produce Great Content
It can be daunting, feeding the people their content day in and day out. And it's not something you need take on alone. We can help you provide fresh, relevant, SEO-friendly content to your visitors and at a volume that will amaze. Be the expert in your field. Be the website where people come for answers. Good content opens lots of doors for your business to succeed.
Content AI+ is an affordable content writing subscription from New Target. We combine the power of generative AI with our editorial minds to create content that's affordable, SEO-friendly, and personalized to you and your audiences.
We will create compelling copy that will keep your readers coming back again and again. Our goal is to help you grow engagement and reach by providing relevant, optimized web content, emails, social posts, and more that will increase your traffic and conversions.
We'll take care of it all–from research and planning through creation and delivery–so you don't have to worry about a thing.