Creative website designs are made to attract visitors, but website design alone is not enough to keep them unless it is paired with excellent content.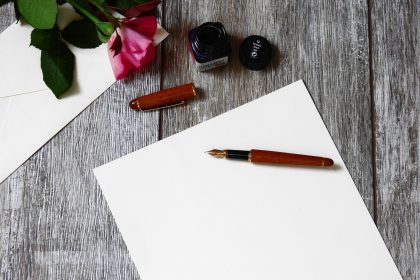 The most important part of every webpage design is its content. Content tells stories that will keep people coming back for more. There is nothing that would grab someone's attention like written words on a website; website design with pictures can easily become boring, whereas an interesting website design with great content keeps people engaged and interested in what they read.
Remember, your visitors are coming to your website to learn about what you do, the services you offer, and the products you offer. Pictures are great and design elements can enhance the UX, but strong and compelling words are what will ultimately sell your products and services.
Creative writing and website design go hand-in-hand, and website owners should always keep that in mind when trying to attract more website visitors.
Website design starts with content
A good overall website design combines artistic creativity with excellence in content. When website design is done well, it can get more traffic to your website and improve the website's rankings with search engines.
Your website has a purpose for which it was built and that purpose should be clearly communicated and built upon throughout the website to achieve the goals of your business.
Creating Quality Content
The creative process behind website design includes multiple steps that include gathering information on current trends and user preferences. Additionally, it's important to use keyword research to ensure the right people will see your website when they search for topics pertinent to your business or service.
Pertinent is the key word here; If your website content doesn't lock hands with your products and services, readers will bounce, and your overall website design will fail to achieve its full potential.
Creating Effective Website Content
To create effective website content for your website's main pages (Home page, Products/Services page) or any other page you develop, spend some time evaluating what kind of information users are looking for when they search online and what subjects should appear on your website. This could range from something like "home improvements" to more specific topics such as "how to install drywall." Once you know what website content you need to deliver, make sure the website content meets user expectations.
Anyone who has ever worked on a website before knows that it can be an extremely time-consuming process. From writing the initial copy to making any necessary changes later down the line, this type of work can eat up hours of your time (and patience) without you even realizing it!
This is why it's so important to know where to focus your efforts when it comes to writing for websites.
Focus Your Efforts
When updating content on your website, it's best to remember that the goal of the content is to effectively guide people through your site. This can be done by including information on your product/services, describing any promotions or sales you may have going on, and providing contact information. You should also include keywords and key phrases based around what users would input into a search engine in order to find your page.
Content is what keeps customers coming back to your website to read more and learn about everything your organization has to offer. It's an integral part of web design, so we encourage everyone who wants their website viewed as a high-quality to spend time creating write-ups that not only look great but provide value as well!
Meeting User Expectations
If your website is an informational website about architecture and design, consider writing website copy that offers potential clients information they may be seeking like estimated building costs for different types of structure (i.e., commercial construction vs. residential home).
This kind of website copy is not only beneficial for visitors who want to learn more before choosing a contractor but also will help contractors gain new leads from people searching online. In turn, this will improve your website's search engine ranking because it shows search engines what your website is all about and increases exposure from local users in your area searching on their mobile devices or personal computers.
This website content is what Google, Bing, Yahoo!, and other search engines are expecting to see on business websites which will increase website traffic.
The quality of website design can make or break a website. However, website design combined with website content that is relevant to the website's purpose can draw more visitors and give your site a much-needed boost in terms of search engine rankings.
Both website design and good website content are critical for customer satisfaction online.
Conclusion
The ultimate goal here is not simply to have an aesthetically pleasing or high-ranking website, but also one that fulfills its function as an online hub for those who need information or want to buy products/services from you.
By having both creative website design and excellent website content, you will be able to meet website visitors' needs and stand out from your competitors.