If your product or service falls in the woods, but your website is slow, not optimized for mobile, or a security risk, does anyone hear it?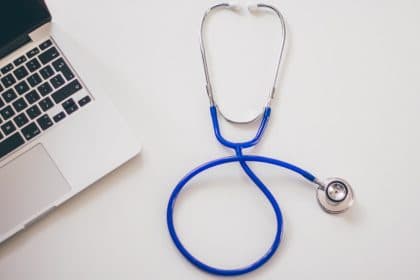 Obtaining website health and maintaining it can be statistically meaningful to your commercial success.
You might have a cure for cancer, but if your website takes 10 seconds to load, no one will ever know. If your visitors get a security warning as they approach your website, how many will venture further to see what you are offering? If your website looks like an original Atari game when viewed from an iPhone, how likely are sales to occur that day?
Website Health Factors
Like with us humans, websites that slow down over time might be experiencing some health issues. Likewise, if foreign bodies are infiltrating us, we'll show signs of sickness. A healthy website glows and is attractive to its visitors whether they are connecting from a laptop or mobile device. And obviously, if anything is broken on a human or a website, that indicates that the health has some room for improvement.
Here are six common things to check for in order to determine your current website health:

Speed
SEO
Security
Errors
Mobile Optimization
Your Own Expectations

Speed Indicates Website Health
We're all internet-impatient, and it's not going to get better anytime soon. So, your website had better keep up with demand. How fast should a website load? Easy answer: faster than it currently is loading. You get a grace period of three Mississippi and then you'll lose 40 percent of your potential customers. And then with your "bounce rate" increasing, your search engine optimization will start to decline and then movers will show up inexplicably at your door and the lights will turn out and Mom will have to stop using your bedroom as a Yoga studio and re-inflate your mattress.
Google has a page speed test tool that is very easy to use by entering your URL and clicking "Analyze." Google will then show your score for both mobile and desktop devices. It also kindly indicates issues that you can address to improve your score like: "reduce unused JavaScript," "enable text compression," or "defer offscreen images."
SEO indicates Website Health
The Google algorithm is a medical professional. It knows when your website feels sluggish, is cranky and sore. And it doesn't like sick patients; with them it has no patience. So, if your search engine optimization score is waning, you'll want to know this like yesterday.
HubSpot has an audit tool called Website Grader. Simply enter your URL and click "Get Your Answer." It will evaluate your website and give you a score for the marketing effectiveness of your website. It also assigns you an inbound marketing score that includes website traffic, SEO, the blogosphere, social media, and other inbound marketing factors.
If your website scores low, stop, drop, and roll and seek the help of a highly experienced web developer to help you fully understand the issues. You may simply have a head cold or you may have a head tumor.
Security indicates Website Health
Nothing scares off a potential customer more than being alerted that the website they are about to visit might be a security risk. Obviously, an infected website is not a healthy website. The best approach is to use the services of a serious web hosting provider who will keep your website updated and secure. You'll want to have a monthly update of your WordPress core, plugins, and themes.
Detectify provides a score about your current security vulnerabilities and their risk. It is easy to use, and the reports are understandable.
Errors indicate Website Health
A critical health risk to your website are broken links. Occasionally Google "crawls" websites to understand what your website is and how to index it on its search results pages. One of the key factors it measures is the quality of your links, both internal and external.
Too many broken links are a red flag to Google and can negatively impact your page rank. You can use a broken link checker tool like Dead Link Checker to analyze the extent of the bad links on your website.
Being Mobile-friendly Reveals Website Health
Ecommerce owners cannot afford to neglect the importance of having a mobile-optimized online store to attract customers and grow their business. There are 6.4 billion smartphone users worldwide. And we smartphone users really use them a lot – about three hours a day.
Besides playing games and checking the weather, we're using them increasingly for product research and shopping to the point that over half of us use our phones to purchase online and 70 percent have shopping apps on our mobile devices.
It's absolutely vital that your website is mobile-friendly. To test your website, you can use Google Developer's mobile-friendly test tool. Enter your URL and click "Analyze." The results will tell you if your website is mobile-friendly or not. If you're not mobile-friendly, seek professional help.
Your Expectations and Website Health
It's certainly possible that after conducting a series of diagnostic tests and applying the correct salves and ointments that your website still doesn't act healthy. It looks healthy, the tests all come back negative, but it is failing to provide you the leads or donations you need to sustain your business.
Do you really care if you get high marks from Google if you have few conversions? A truly healthy website passes all the tests and the goes out and performs the way you need it to.
Examples of what could be wrong at this point.
Your customers, members, or donors no longer see a product, membership, or cause that resonates with them.
Your mission's appeal can ebb and flow.
The user experience (UX) is bad.
A poor overall design causes a lack of trust for otherwise very trustworthy orgs.
You've achieved cognitive dissonance; what you say or show on your website doesn't match the customer experience.
At that point, the illness might be too subtle for an online app to detect. You'll need to bring in the big guns, the doctors who have seen this sort of thing before and cured it.
In addition to the tools mentioned above, the Google Analytics tool offers a wealth of information that you can use to keep your website fighting fit. It can be difficult to use and is more for experienced web developers and digital marketers who know how to interpret the results.
Another website health check option is Google Search Console. This tool is also free but again, generally aimed at experienced web developers.