Who doesn't like using jargon from time to time? Using that special "insider" language doesn't necessarily save time, but it feels good to know we're "all on the same level" when using it. However, when it's outside your industry, you might not be using jargon in a way that makes the most sense. Like being at a hockey game and yelling, "Home run!" when they make a goal. You're going to get some suspicious looks…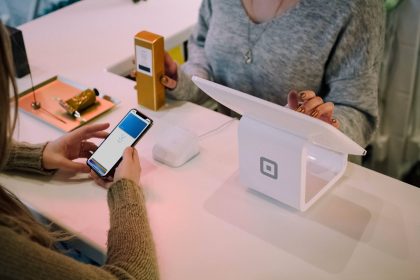 GETTING OUR DUCKS IN A ROW
Jargon and acronyms in technology seem like an endless stream, destined to fill an eternal void with terms like PHP, martech, tech stack, SaaS, etc. One particular phrase we see a lot is "website integration." Some outside of the IT field might use this as a phrase for a backlink, an external link from one system to the next, or possibly even for embedding a particular iFrame, which isn't necessarily the best use of the term when describing your website ecosystem. Instead, website integration is actually when your website sends or receives information from another website or application. It means that rather than your website being an isolated system that doesn't talk to anything else, it can make friends, connecting with other key systems to save time and give other benefits.
There are several methods of website integration, but that gets a bit in the weeds. Here's an example of the most common website integration we hear referred to in conversation or in an RFP. Every time one of your users fills out a form, makes a donation, buys a product, or registers as a member, that data is stored in your website's database.
However, through website integration, your website can push this data into other systems, saving you from having to manually copy and paste it across platforms like QuickBooks, Salesforce, your AMS, and so on. That data can go straight into your CRM. Your member registrations can be automatically added to your Mailchimp list for future digital marketing campaigns. And, your event bookings could go straight into your event management system.
The possibilities don't stop there. The flow of data can go both ways. For example, if you're an association and use an association management system like MemberSuite, Impexium, YourMembership, etc., we can pull your member's profile, personalized content, and directory from the AMS directly to your website. This is a user experience slam dunk because it allows all that data to be styled and organized through your brand style and keep the user on your website rather than jumping from tab to tab.
Or, if you're running an ecommerce experience and sell products online and offline. Your stock has a finite amount of each product, and you use a stock management system to record how many you have left. You could pull your stock levels from your stock management system into your ecommerce platform so that you don't accidentally sell something online that you've actually run out of.
SOUNDS LIKE A WIN-WIN SITUATION
Without proper planning and preparation, website integration projects can fail pretty quickly. But with the right team and planning, the site can increase your efficiency, sales, and web traffic.
In terms of how integrations work, some can be pretty easy through plugins or modules, or maybe you have some skills to do some things yourself via companies like Zapier. However, most are more technical, and your team should consider working with a seasoned development team like New Target. Either way, integrations take either time or money to do but if, over the course over the year, the integration will save you more than you invest, it's worth doing.